Visualization tools like 3D modeling, 3D animations and 3D scanning take the guesswork out of crucial decisions by bringing projects to life long before construction.
In the below Q&As, Landscape Architect Caitlin Blue, Landscape Architect Mark Miller and Senior Digital Designer Vince Caro – SEH visualization experts – share the strategic impact visualizations are providing across all project phases.
How do visualizations support stakeholder buy-in, public engagement, more informed decision making and even funding efforts? How is the ever-changing nature of technology transforming the way visualizations are created? In what ways have their diverse backgrounds empowered the work they do? Caitlin, Mark and Vince answer these questions and more below!
---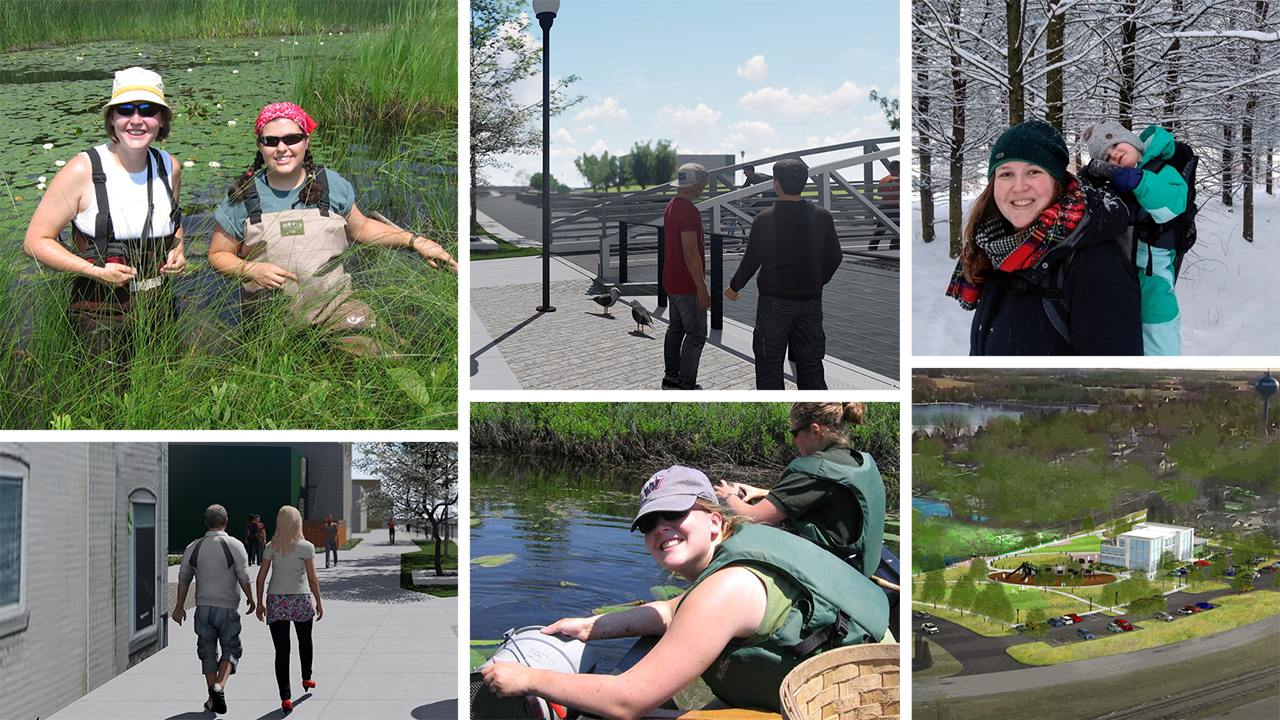 How have you seen visualizations benefit SEH clients?
Visualizations like 3D renderings and fly-through videos help project owners really understand how it will feel to visit a project site and, as a result, they generate excitement for a project.
Last year, we completed a 3D fly-through visualization of a new riverwalk design that our client told us has been instrumental in their fundraising efforts. More recently, a 3D rendering helped forge a new public-private partnership that will ultimately lead to a new riverfront park for that community.
Has your past as an ecologist helped inform or inspire your work as a landscape architect?
My past work in ecology directly inspired me to become a landscape architect. I saw landscape architecture as a way to effect positive change for the freshwater ecosystems that I was studying, by practicing and advocating for sustainable design practices in the built environment that improve water quality and ecosystem health.
Visualization has been an important tool for me to help communities understand how sustainable practices like incorporating native plants and stormwater management into their site designs can also enhance the aesthetic value of their projects.
How has the advancement of technology over the past 10 years helped shape the work you do?
I think advancements in 3D modeling have helped design teams as well as their clients test design ideas and virtually inhabit a site before construction begins. The ability to use 3D visualization as a design tool and presentation tool helps the design team test ideas and develop a mutual understanding of the site.
I also like seeing 3D modeling integrated with more traditional technologies – like photo collages and hand renderings – to create evocative, artistic representations of a site that are firmly rooted in real-world data and spatial relationships.
What inspired you to pursue a career in ecology and landscape architecture? Any advice to young professionals seeking to enter the field?
I grew up enjoying gorgeous urban aquatic ecosystems like the Mississippi River and Chain of Lakes in Minneapolis, the Yahara River chain of lakes in the Madison area, and the Atlantic Ocean coastline near my grandparents' home in Maine. My desire to understand, protect and improve urban ecosystems like these fuels my dual interest in ecology and landscape architecture.
My advice to young people entering the field would be to draw (a lot!) even if you don't feel like you're good at it, pursue projects that stoke your curiosity, and practice your communication skills. Feeling like you know the right answer isn't enough – you have to be able to help your clients and stakeholders paint a picture of that vision in their own minds to turn those dreams and ideas into built projects.
---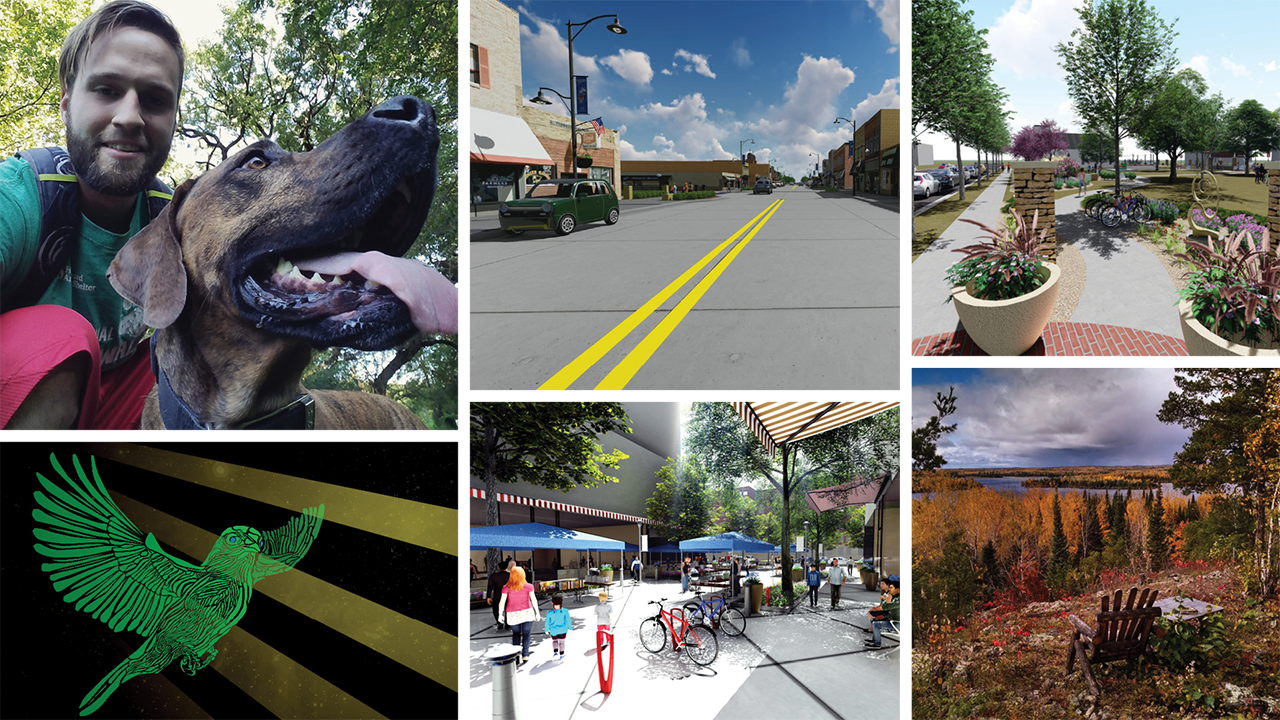 What do you believe are the strategic benefits of visualizations?
3D visualizations are very useful in the design process. In the early planning phases, a simple working model of project concepts helps to facilitate impact conversations and can help clients choose the right project design.
In the final design phase, renderings or a video fly-through can help show stakeholders the final vision for their project. This helps generate local support and, in some instances, fundraising efforts.
What do you enjoy most about your role? What are your hobbies/passions outside of the office?
I enjoy the multidisciplined aspect of the projects I work on. We work as a team to generate creative solutions to the issues that arise from each unique project.
Outside of work, I enjoy hiking and nature photography. I also recently began investing more time creating digital artwork. I'm still trying to figure out my preferred style – exploring different tools and methods to uncover what I enjoy the most and what looks the best.
How does photography inform or improve your visualizations for clients?
I think drawing and digital art, in general, support the creative process for landscape architecture and 3D digital modeling. The composition and framing of a drawing are very similar to the composition of a single frame rendering intended to communicate the design of a project to a client or stakeholder.
What project(s) are you most proud of and why?
The Saint Marys Place Public Realm Design Concepts, located on the May Clinic Saint Marys Campus. This project was one of the first that I was able to take a lead role on. We went through an extensive public input process with several different stakeholders. I was responsible for creating the graphics and the original draft writing for the final document.
---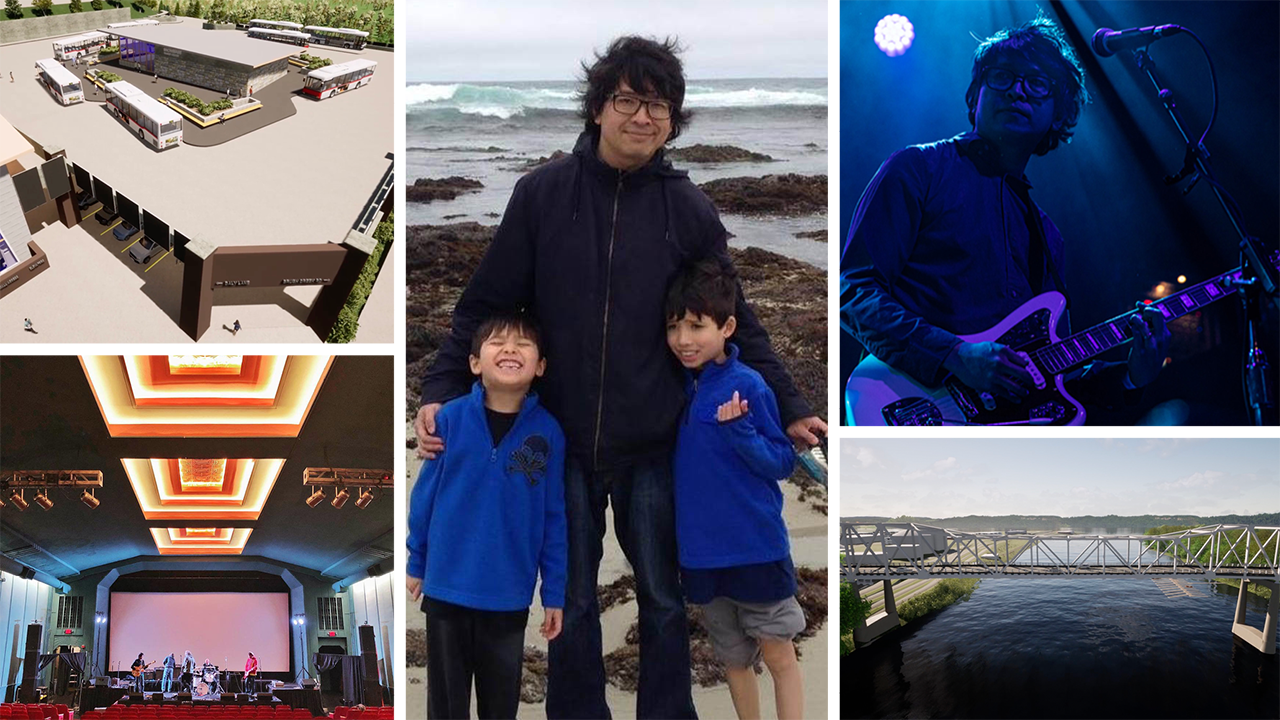 What does a day in the role of a digital designer look like?
It varies quite a bit! But, in general, I spend my days working on 3D animations, motion graphics and graphic design as a whole depending on the project I'm working on and client(s) I'm serving.
What strategic benefits do visualizations bring SEH clients?
Having worked on visualizations firsthand, I can honestly say there are many benefits. Visualization helps articulate and clarify the concepts and ideas our SEH engineers bring to the table. Through the use of drone video/imagery, 3D modeling and 3D animation, we can visually show our clients what their projects are going to look like in all phases – bringing them a full understanding of the collaborative vision based on their goals.
What are your hobbies/passions outside of work?
I'm very passionate about the arts. I studied painting at the University of Minnesota and earned a Master of Fine Arts degree from the Vermont College of Fine Arts. I've also branched out into film, video, animation and especially music.
I've played in bands consistently since the 1990s and, in recent years, have gotten into audio engineering, mixing and production.
How does music inform or improve your design and visualization work?
It definitely helps! One of the things I learned in art school was "presentation." People are more likely to listen if things sound good and are mixed/produced well. The same can be said for our visualization work. The quality of our presentation is what engages our clients as well as builds trust that we can convey their message clearly and accurately.