The transition from 4G to 5G is requiring significant amounts of planning, new and updated infrastructure, and coordination throughout cities across the country.
Municipal leaders see growth and revenue opportunities as a result of this emerging technology – such as smart infrastructure, the arrival of new businesses and a growing tax base, even self-driving vehicles.
However, in September 2018, the Federal Communications Commission (FCC) passed a mandate that limits cities' ability to regulate 5G infrastructure, and makes it easier and less expensive for carriers like Verizon, T-Mobile and others to move forward installing equipment throughout our communities. Further, the mandate enforced the FCC's "shot clock" time limits, which means municipalities face tighter deadlines to approve or reject installation of the equipment needed. There was flexibility around the timeframes and an ability to delay them, but the FCC's June 2020 Declaratory Ruling reaffirmed they are now strictly enforcing the shot clocks.
Ultimately, these rulings mean that communities need to be prepared to host 5G in order to capitalize on its potential benefits. Without a plan and coordinated effort, carriers can bring in 5G as they see fit – without your input or direction.
Below we examine five ways you can proactively prepare so that the arrival of 5G is integrated with your Capital Improvement Plans (CIPs) and other long-term visions. We also explore the role of 5G, how its capabilities will impact our cities, as well as what the September 2018 legislation and June 2020 updates mean for you.
What benefits will 5G bring to your community?
Here are just a few predicted benefits of 5G if it's rolled out in a way that is advantageous to municipalities, your residents and partnering carriers – and if the legislation issues discussed below are resolved in a mutually beneficial way.
The arrival of smart city infrastructure. Cities are exploring ways to offset operating costs and monetize infrastructure with smart capabilities. Examples include heated sidewalks and bike lines to make outdoor recreation, tourism and business in the winter more alluring. Street lamps, as another example, are expensive to maintain but instead can be solar powered and monitored via 5G wireless networks for outages – making sure they're always on. 5G security cameras will help with crime prevention in rural areas where police resources are limited – for example, kidnapping, waste dumping, poaching and timber theft.
Opportunities for long-term economic development. Coupled with No. 1 above, cities see potential for larger economic impact and development. This is perhaps the most significant benefit of 5G if communities properly plan for its arrival. Cities intent on growing and advancing recognize the opportunity to be more attractive by fully setting themselves up for more innovative communications and business. They're beginning to integrate 5G into their CIPs in order to activate growth and development opportunities, public-private partnerships, new and more innovative parks, the arrival of new businesses and subsequently residents, and ultimately an additional tax base.
Broadband may help close the communication divide. The Moving Forward Act is a $1.5 trillion plan to "rebuild American infrastructure." The House passed the Act; it now sits with Congress and the Senate. There will likely be changes before passing in full. However, the Act's goal is to deliver "affordable high-speed broadband internet access to all parts of the country by investing $100 billion to promote competition for broadband internet infrastructure to unserved and underserved rural, suburban and urban communities."
Eliminating difficult to maintain and expensive wiring. When driving down a city street, it's not uncommon to see wires hanging from wooden poles carrying cable and TV services into homes. These are challenging and costly to maintain. Further, any random storm can topple a tree and threaten the power/internet of an entire community. 5G replaces this kind of wiring with fiber networks that run underground and free from any potential damage or obstacles.
Speeding up the arrival of driverless vehicles. 5G's speed, bandwidth and dramatically low latency could shape and report on vehicle traffic flow in real-time. It could also enable interconnected sensors to connect data from citizens, devices and assets in order to monitor and manage things like water supply, school safety, waste management and crime detection.
The Evolution of Cellphone "Generation" Technology

1G: 1980s – Phone calls
2G: 1992 – Text messaging, phone calls
3G: 2001 – Internet browsing, text messaging, phone calls
4G: 2012 – Increased bandwidth, 10X faster speeds, LTE, video streaming
5G: 2020 – 5-10X faster speeds, greater reliability, 100% coverage, 1,000X bandwidth, 1 millisecond latency (response time), smart cities
How does 5G work exactly?
Cellphones were born in the 1980s with what amounted to 1G (first generation) capabilities, which only allowed phone calls. More than 35 years later 5G networks are expected to provide greater coverage, bandwidth, speed and reliability than we've ever seen before. The graphic above provides a breakdown of the evolution from 1G to 5G.
5G operates in the "high-frequency spectrum." Unlike 4G, which functions through dozens of large cellular antennas on towers and buildings placed across great distances, 5G's high-frequency phones use millimeter wave technology. These short waves require thousands of small cell antennas co-located on telephone poles, light posts and standalone structures.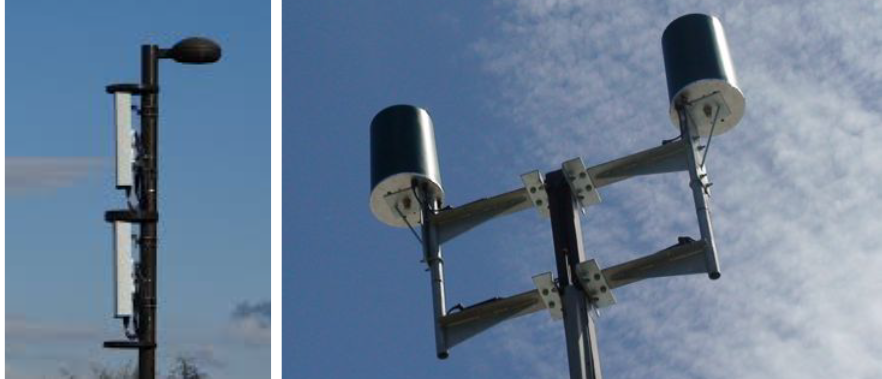 The promise of this new technology brings excitement but also angst for municipalities regarding the installation process, timelines, costs, rights-of-way and who owns this hardware when it comes to operations and maintenance.
What does the September 2018 FCC legislation mean? How will it impact your community?
In September 2018, the FCC passed the Declaratory Ruling and Third Report and Order; a mandate that limits cities' ability to regulate 5G infrastructure, infrastructure in local rights-of-way, and makes it easier and less expensive for telecommunication companies to move forward with installing necessary equipment throughout cities – without your input or direction. Following legal proceedings, the effective date to comply with the mandate was April 15, 2019.
As a result of these regulations, local governments face tighter deadlines to approve or reject the installation of the equipment needed for 5G. The federal mandate also puts a limit on how much money cities can charge carriers for the privilege of placing hardware in public rights-of-way.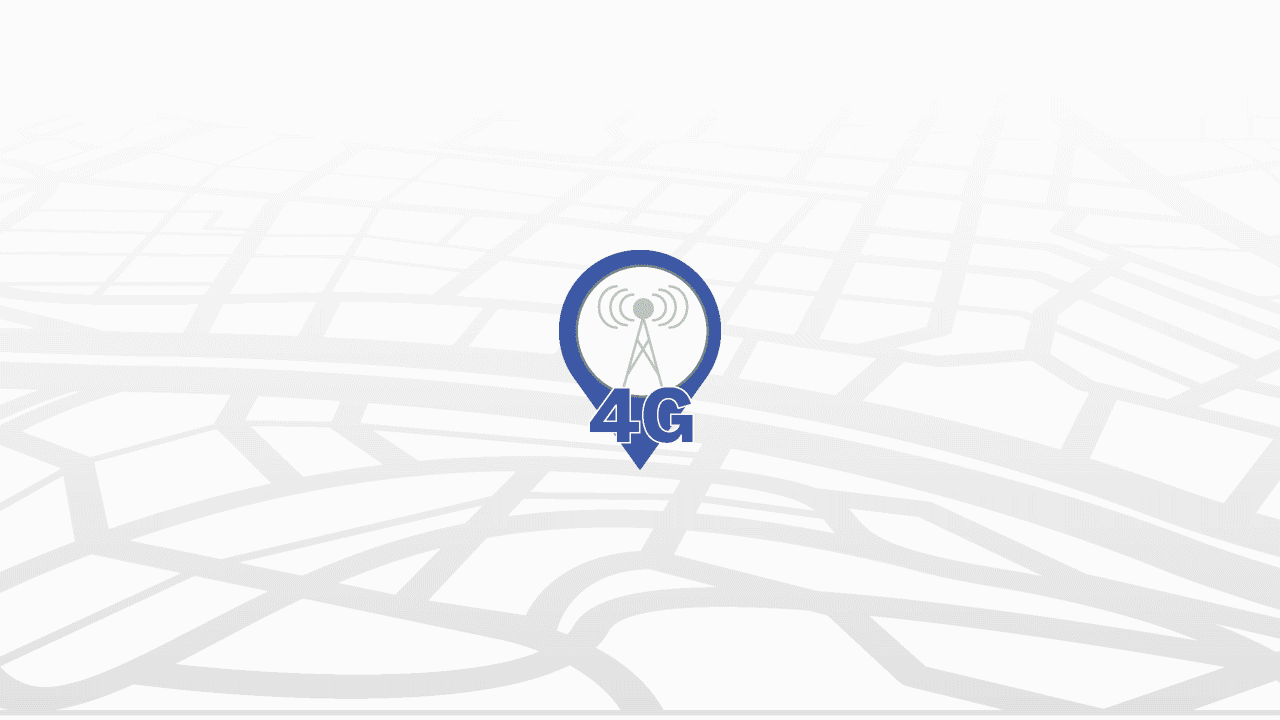 Municipalities share a number of concerns when it comes to implementing the FCC mandate, including:
Capped fees. Cities are not allowed to charge more than $100 per application for an individual small cell node. Cities are also blocked from charging more than $270 per year to rent space on light poles. Cities fear this cap will limit their financial viability. However, cities do have the authority to seek reimbursement from wireless providers to make the poles 5G ready. It's important to note that fees are subject to both FCC and state statute, whichever are stricter.
Time limits. One of the more controversial rules of the order establishes 60-day shot clock time limits for jurisdictions to process applications for mounting small cells on public infrastructure. Specifically, installations on existing infrastructure must be processed within 60 days while requests to build new poles need to be processed within 90 days. According to the National Association of Counties (NACo), these applications often take at least 120 days to process. NACo voiced concern that many local governments lack the resources to process them within these tighter deadlines, forcing additional staff and expenses.
What does the June 2020 FCC follow-up Declaratory Ruling mean? How will it impact your community?
On June 9, 2020, the FCC made an additional Declaratory Ruling seeking to "interpret and clarify" the September 2018 legislation. The FCC's action is expected to "speed the deployment and reduce the costs of 5G and other wireless services, benefiting the economy and Americans in rural areas awaiting access to robust broadband."
However, it also reduces the opportunity for communities to delay the start of the 60-day period by more strictly enforcing it. This further reaffirms the need for communities to be prepare; steps and tips for doing so can be found below under "5 ways to prepare your municipality for the transition to 5G."
The Declaratory Ruling specifically addressed a number of procedures that can't be use to delay the kick off of the 60-day review period. Here is a brief look at some of these procedures:
The shot clock can't be delayed by declining to accept an applicant's submission intended to demonstrate that it has met the criteria established by the FCC for starting the shot clock.
The triggering of the shot clock can't be delayed by establishing a "first step" that's outside of the applicant's control or not objectively verifiable.
The start of the shot clock can't be delayed by defining the first step as a combination or a series of steps – for example, requiring meetings or consultations with a number of local officials or organizations.
Municipalities can't delay the start of the shot clock by requiring documentation that's not reasonably related to determining whether the proposed modification is an eligible facilities request.
Failure to comply within the specified time limits opens the door for carrier to take legal action. If you want to learn more about the laws in place within your state, BroadbandNow has provided a state-by-state overview. You can also review the Declaratory Ruling in full at the hyperlink above, or contact us through the email addresses below to dig into how these updates will impact your efforts and timelines.
What are the technical (infrastructure) hurdles?
Network installations pose a number of technical challenges. Stated simply, municipal leaders want to build infrastructure well; you want to be strategic and proactive so that your efforts don't cripple your community financially and so that infrastructure effectively lasts for many years. Beyond that, you want to not only prepare your community to host 5G but to do so in a way that helps residents and the economy thrive.
While a 4G tower might cover a dozen city blocks, 5G's millimeter wave frequencies demand a small cell site for each block (give or take). In fact, an Accenture and CTIA study estimated that there will be more than 800,000 small cell deployments in the U.S. by 2026. To provide context, there were a total of 86,000 small cells in the U.S. at the mid-point of 2018 counting all carriers. As of mid-2019, Sprint confirmed having 30,000 outdoor small cells of its own. T-Mobile counted 23,000 small cell or distributed antenna system sites. Other carriers have likewise advanced.
Experts predict an 830 percent increase in the number of small cell deployments over the next seven years throughout the U.S.
Small cell sites can be as compact as a pizza box and are typically installed on utility or light poles. However, the significant number of installations makes meeting the processing deadline a challenge. It also makes it difficult for municipalities to meet the demand to prepare infrastructure for implementation of the network nodes – especially when municipal leaders want to be strategic and proactive with regard to the planning of future infrastructure.
Some city poles are unable to handle the extra weight and electricity of a small cell site. Other cities don't have enough places for them to be installed. In others, stakeholders worry the drastic increase in small cells creates a health risk, particularly given how close some pole-mounted antennas are to homes. In addition, while metro areas might be able to move forward quickly, rural areas may struggle to catch up – leaving them even further behind technologically.
While not a technical hurdle, liability is an issue between municipal leaders and carriers. Both sides are asking questions during negotiations: Who will be responsible for compliance, aesthetics, operations and maintenance? Who will be responsible should a car crash knock down a pole, injure a community member or damage other infrastructure?
5 ways to prepare your municipality for the transition to 5G
What can you do today to prepare for the impact of 5G and impending changes to your community? How can you catch up if you feel behind? Here are five ways to make sure your community is ready:
1. Ask the important questions; connect with your neighbors.
Local government leaders, city planners, legal staff (concerning jurisdiction issues, ordinances, etc.) and other key parties need to join together and discuss the important questions:
What are our state-specific laws?
What is the current state of our infrastructure?
What plans do we need to look closely at and update in order to integrate 5G?
When will 5G land in our community? Can we learn from other communities?
Will the public buy-in or reject 5G? Should we explore their sentiments?
What opportunities might 5G bring? Challenges?
From here, it's important to communicate the findings and what's potentially ahead then begin planning for an entirely unique future. Second, talk to other communities about your situation – especially about potential fees and lease agreements. Ask neighboring communities if there's an opportunity to partner in developing a solution (saving time and money). Connect with your A/E consultants to find out what they're seeing and what they expect in the months ahead.
2. Keep an eye on the progress of cities with early rollouts.
Keep an eye on rollouts, tests and progress nationwide to gain deeper insight into timelines and what to expect within your community. It may help you avoid similar hurdles. For example, Verizon has deployed 5G in 35 cities throughout the U.S. as of mid-2020.
Android Authority has a frequently updated list of U.S. cities where 5G has been launched, including by which carrier. Within the link above, you can click on the listed Verizon cities – from Little Rock to Washington D.C., from St. Paul to San Diego – to see exactly which parts of the city are covered.
3. Take stock of your current infrastructure.
Understanding your current infrastructure and having plan for the next several years can help you prepare for what might need to be adjusted, updated, replaced or expanded. Cities are limited in terms of what they can control specific to carriers' arriving and installing 5G. However, you can prepare by putting processes in place, aligning with FCC regulations and state statutes and, most importantly, proactively coordinating with carriers to understand what their plans are.
While it falls on carriers to address need and evaluate siting options, you can prepare by gaining insight into what's in store for your community then begin to align future projects with changes brought by the transition to 5G.
4. Explore benefits and revenue-generating opportunities.
5G has the opportunity to bring in new businesses, more jobs, smart city infrastructure and beyond. The challenges are many but so too are the opportunities. Preparing for both places you in a future-forward state of planning.
5. Examine 5G's potential impact on construction.
Depending on the state of your municipality, construction disruptions might be significant as 5G rollouts begin to take place. Evaluate your CIP over the next 3-5 years to determine how your capital investments might align or conflict with 5G implementation. If you have infrastructure capable of housing 5G small cell antennas, the impact may be less. Still, as cables are cut and wireless begins to reign, poles and/or small cell antennas will need to be installed.
In summary, remain proactive
Are you as prepared as you need to be for the transition to 5G? Do you know everything that you need to know in order to take the first few steps? Start by having important conversations, take stock of your current state and seek insight from within and outside your city, state or region. Ask the important questions. Connect with your neighbors and other key groups to learn all that you can. If there's more you want to learn today, we're here to help.
About the experts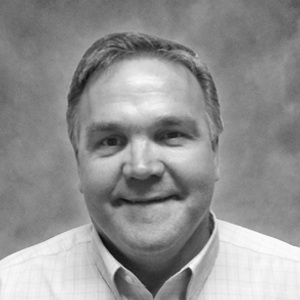 Dale Romsos has been in the wireless telecommunication industry for more than 20 years. His experience as a project manager has enabled him to bring proactive approaches to this innovative and evolving technology deployment and businesses. Contact Dale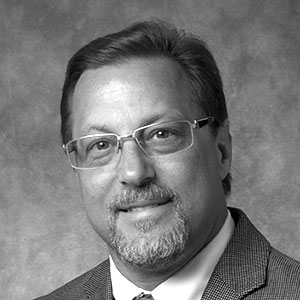 Dan Zienty is a telecommunications expert who believes a proper understanding of 5G regulations now will help cities be successful down the road – by providing infrastructure to meet the growing communications needs of cities' residents and businesses. Contact Dan