Your priorities amidst the nationwide measures being taken to mitigate the coronavirus (COVID-19) are undoubtedly to protect the health of your people.
Many are seeking ways to do this while moving strategic initiatives forward. One way you can simultaneously protect and focus on stakeholder needs is through digital and virtual engagement.
Here are seven ways you can engage stakeholders and advance your projects while also protecting and prioritizing the safety of your community.
1. Drone filming and photography
With better video capabilities than airplanes, drones provide an unlimited means of capturing data on a project site. You can also use drone footage to conduct virtual project site walkthroughs as part of pre-proposal, project kick-off or stakeholder meetings. Drones can capture millions of data points while in the air, transferring this data to 3D models and other visualizations for preliminary design work and stakeholder engagement.
If looking to showcase how a project will look in the future, drones capture high-resolution videos that create less need for project imagination and narration. Multiple flights can be flown throughout the duration of a project then transformed into videos shared via Vimeo, YouTube, social media channels and other avenues to show stakeholders project progress and site conditions as the different phases of a project are completed.
Actionable tip: As noted above, live site walkthroughs can be conducted with drones. This often looks like having a single drone operator at a project site. They are in full communication with the audience (stakeholders at their individual locations), who are logged into the viewing portal via a website or link shared on social media. The audience can see exactly what the drone sees and even direct where it flies. They can speak to and hear the drone operator, who can respond to specific issues in real-time.
If a virtual walkthrough isn't what you need, videos that couple drone footage with narration can be hosted on a website, posted on your social media channels and broadly shared with others.
2. 360-degree, high-definition webcams
Webcams are being put to use on A/E projects in unique ways. For example, the webcam imagery here allows you to zoom in and explore this project site in 360 degrees. With the use of 360-degree, high-definition webcams, consultants no longer need to travel to project sites every day - reducing your travel expenses, practicing social distancing and protecting your employees and stakeholders. They can also provide you with real-time reports.
At SEH, for example, clients have direct access to the web hosting software we use to upload webcam video and images; when something is uploaded, they can view project progress and imagery in real-time. The webcam imagery above allows you to zoom in and explore the area in 360 degrees. If something noteworthy is happening on a project site, they can view it instantly with online access. In fact, many modern cameras offer expansive fields of vision, allowing project managers to view and record site events up to five miles away.
Actionable tip: In addition to monitoring project progress in high definition, webcams can also be used to give virtual site tours. These tours can be made available on public outreach websites, shared via social media and sent through email. They're as effective as physical tours and gatherings but ensure you're taking precaution and protecting your community.
3. Virtual meetings and video conferencing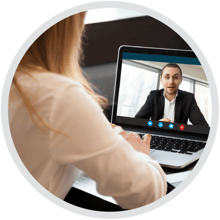 As employees are being asked to work from home and in-person contact is limited, virtual meetings and video conferencing create an opportunity to maintain and build key relationships. Building on the use of webcams, laptop and computer webcams enable you to connect face to face with customers, clients and colleagues via the internet in real time while practicing social distancing.
Actionable tip: Avenues like GoToMeeting and Zoom Video Communications (two options among many useful online tools) create opportunities for virtual meetings, video conferencing and desktop sharing.
4. Building a dedicated website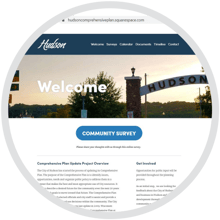 Dedicated project websites, especially if used in tandem with email and social media outreach, can multiply your traditional outreach methods by a factor of 10 or more. A/E consultants often have public outreach and engagement experts dedicated to this effort. Through project websites, you can host virtual tours, events and Q&As, share videos and update your stakeholders on project progress.
Actionable tip: It's not always necessary to partner externally to create a dedicated project website. There are a variety of easy-to-use website building applications – such as WordPress and Squarespace, even a dedicated Facebook page – which empower easily creatable and navigable, professional websites.
5. Strategic social media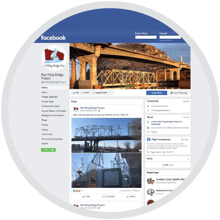 Social media has become a highly efficient, accessible way to engage project stakeholders. Through Facebook, you can create a dedicated page with project updates, events and answers to community questions; through Instagram you can host Instagram Live videos; and through all channels (Facebook, LinkedIn, Twitter, Instagram and YouTube) you can create engaging content.
Actionable tip: Build a dedicated project page using Facebook, as the Minnesota Department of Transportation has done for the Red Wing Bridge Project in Red Wing, Minnesota. Through pages like this, you can provide an assortment of updates and outreach. You can also allow visitors the ability to comment and submit questions.
6. Email outreach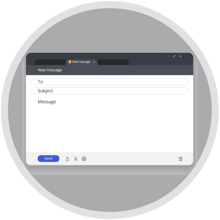 Email may be considered a traditional engagement tool in 2020, but it remains a reliable one. Email is an efficient and cost-effective alternative to direct mail. With tools like Mailchimp and ConstantContact, you can easily put together formal, interactive and professional emails while tracking your outreach results (i.e., number of clicks and opens).
Actionable tip: Be specific with your email subject lines so that recipients understand precisely what they're receiving. In an age where emails fill our inboxes daily, standing out from the noise is essential to reaching your audience. For example, "Main Street Construction Begins Today" will be significantly more effective than "Project Update".
7. Online surveys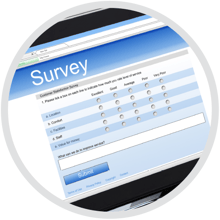 Online surveys, delivered by email or social media, are a great way to extract insight and honest opinions from stakeholders. Some of the most well-known online platforms include SurveyMonkey and SurveyGizmo which offer monthly or annual subscription options. Through online surveys, you can capture, track and present data in a way that empowers your decision making, shows stakeholders the importance you place on their input, and provides them with easily understood info.
Another option we've found to be very useful is Polco, a civic engagement platform similar to SurveyMonkey but which allows community leaders to create single survey questions that are sharable and aggregated on a landing page. At SEH, we often use the collaborative mapping tool Wikimapia to collect geospatial data from project stakeholders and share it interactively with them.
Actionable tip: For the best and most efficient results, keep your surveys to fewer than five questions that can be clearly answered. Our experience shows that questions answered with yes/no, true/false or multiple choice perform best in terms of providing insight you can easily track and put to use. If space allows, open-ended questions provide your audience with the space to share more in-depth and broad feedback – making them feel heard and listened to.
However, too many open-ended questions may test your respondents' time and patience while being difficult to quantify as you're tracking results. It's also important to test your websites and surveys on mobile devices as, today, up to 70 percent of all web traffic happens on mobile devices.
Conclusion
As the world changes, technology advances and your stakeholders' preferences shift in terms of how they desire to connect or be connected with, effective community engagement will continue to grow in importance. There are more tools and opportunities to engage your audiences than at any time in history; putting them to use in a way that empowers transparency, trust and the safety of your stakeholders can impact your projects for years to come.
About the Authors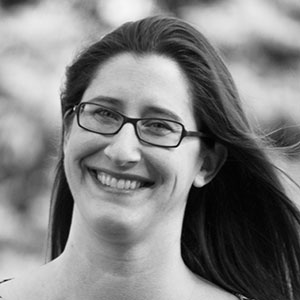 Kristin Petersen, AICP, LEED is a senior planner, project manager and SEH's lead engagement specialist. Kristin is passionate about developing meaningful stakeholder engagement and using creative, hands-on tools to enhance the planning process – including 3D printing technology and laser cutting. Contact Kristin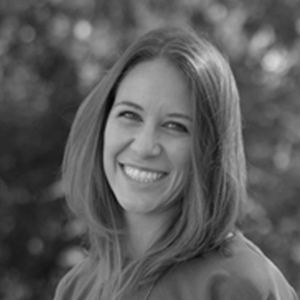 Emily Honerbrink is a visual storyteller who uses her unique talents in video production and graphic design to find innovative ways to communicate key ideas and messages to a broad range of stakeholders. Contact Emily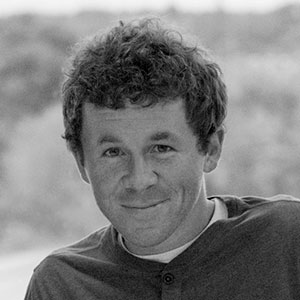 Rich Ward is an editor, writer and marketing strategist who has been writing professionally and building company brands for 10+ years. Rich has a passion for developing genuine relationships with colleagues and clients, listening and learning from his peers, and connecting people through marketing strategy. Contact Rich