Design-build project delivery is growing in popularity. So are many Myths about it. Here are six common misunderstandings about the design-build project delivery method, explained. Let's set the record straight.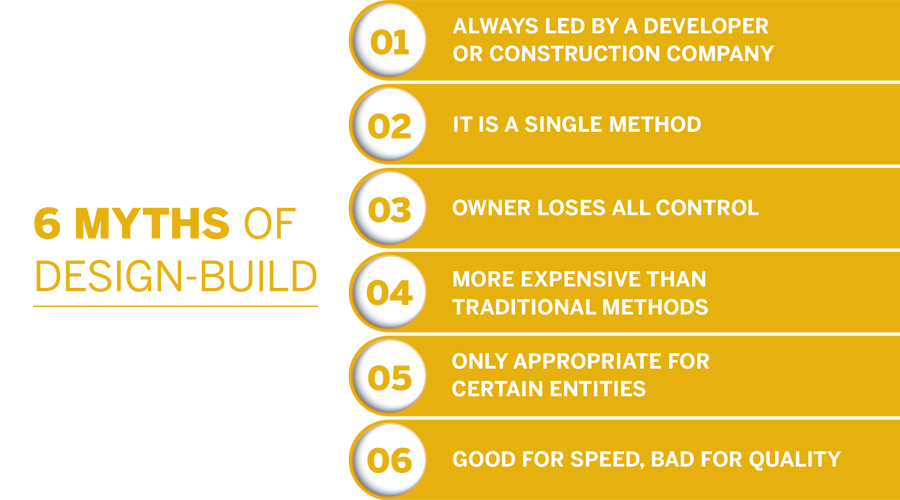 Myth 01
Design-build is always led by a developer or construction company.
Yes, developers and construction companies lead many design-build projects. But what entity leads the project depends on what you need built. On mission critical facilities — such as manufacturing and industrial plants, data centers, health care facilities, water treatment plants and even fire stations — you may want to consider an engineer-led design-build entity. Whether developer, construction company or engineer lead a design-build project depends on the demands of the project.
---
Myth 02
Design-build is a single method.
There is more than one way to design-build. However, over the years, the term "design-build" has become a catch-all for many different alternative project delivery methods.
These alternative delivery methods include:
Developer-manager
Engineer-led design-build
Design, build, operate and maintain (DBOM)
CM at risk (also called CM/GC or CMAR)
Public-private partnership (P3)
Integrated project delivery (IPD)
Many contracting formats exist to accommodate these numerous delivery methods. Each has its own appropriate application.
---
Myth 03
The owner loses all control on a design-build project.
Not true. Depending on the type of delivery arrangement, the owner can be as involved as they want to be.
In an engineer-led design-build project, for example, the owner is involved at the beginning of the project, during the programming phase. His or her input and original intent is carried through all the design and construction phases by the design engineer, who guides the project from start to finish.
Also, many design-build arrangements are what is called "open book." The owner receives regular progress presentations, giving him or her continual opportunities to provide feedback. All can be addressed contractually.
---
Myth 04
Design-build is more expensive than traditional design-bid-build.
Design-build is actually more cost-efficient than traditional project delivery in many situations. This is because project budget is identified early in the process and continuously maintained through a highly collaborative process.
Under design-build methods, designer and builder are able to work shoulder-to-shoulder in real time. Speaking face-to-face, they are able to avoid the many miscommunications that can occur within a set of construction documents. This saves time, money and, importantly, minimizes costly disputes.
---
Myth 05
Design-build is only appropriate for certain entities.
Design-build is often associated with private sector projects. However, it is not limited to them. Design-build is viable for many local government projects. Many federal and state organizations are using iterations of the design-build project delivery method as well.
Expansions to Pueblo Memorial Airport in Pueblo, Colorado, were planned, engineered and constructed using the design-build project delivery model. In fact, so was the renovation of the Pentagon, where design-build proved to be so effective that it has influenced implementation of design-build project delivery techniques on other federal projects.
---
Myth 06
Design-build is good for speed, bad for quality.
Many believe that swiftness in a design-build project is accomplished by cutting corners or compromising quality. Also false. Quality is a cornerstone of top design-build project delivery providers.
Project timeframe is compressed as a result of concurrent activities, not carelessness. Building while designing, designing while procuring, more efficient sequencing — this is how top design-build projects are delivered quickly and efficiently while maintaining high quality.
---
Conclusion
Design-build project delivery is as susceptible to misinformation as anything else we talk about. But when we dig into the facts, we unearth many opportunities to build better projects, faster.
About the Expert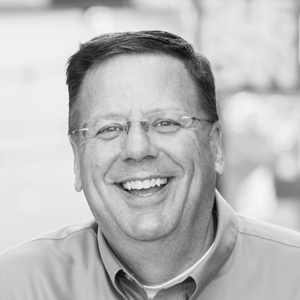 Steve Peterson is president of SEH Design|Build, Inc., a company dedicated to connecting clients to alternative project delivery solutions that work. Contact Steve