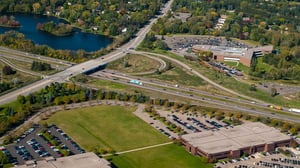 Transportation Planning
Aligning systems, enhancing mobility.
On your behalf, our transportation planners think beyond congestion.
At SEH, we take transportation planning to the next level. Looking at more than capacity issues, we investigate how diverse and dynamic multimodal transportation networks affect drivers, bikers, businesses, residents and even the land within a community.
Our collaborative transportation planning teams use the latest traffic modeling techniques to plan, coordinate and implement intelligent transportation systems. We accommodate future growth while aligning with federal, state, regional and local needs.
Related Services
Corridor studies
Environmental documentation
Land use planning
Preliminary design
Community engagement