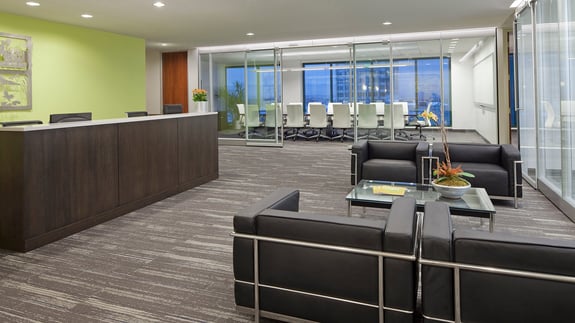 Office Locations
At SEH, we serve clients across the nation with projects in nearly every state.
We have offices in 11 states, and our employees have the option to work in an office, fully remote or a hybrid model of office/remote.
With flexibility center stage, we have employees located in 24+ states. Visit our Careers page to learn more and for open positions.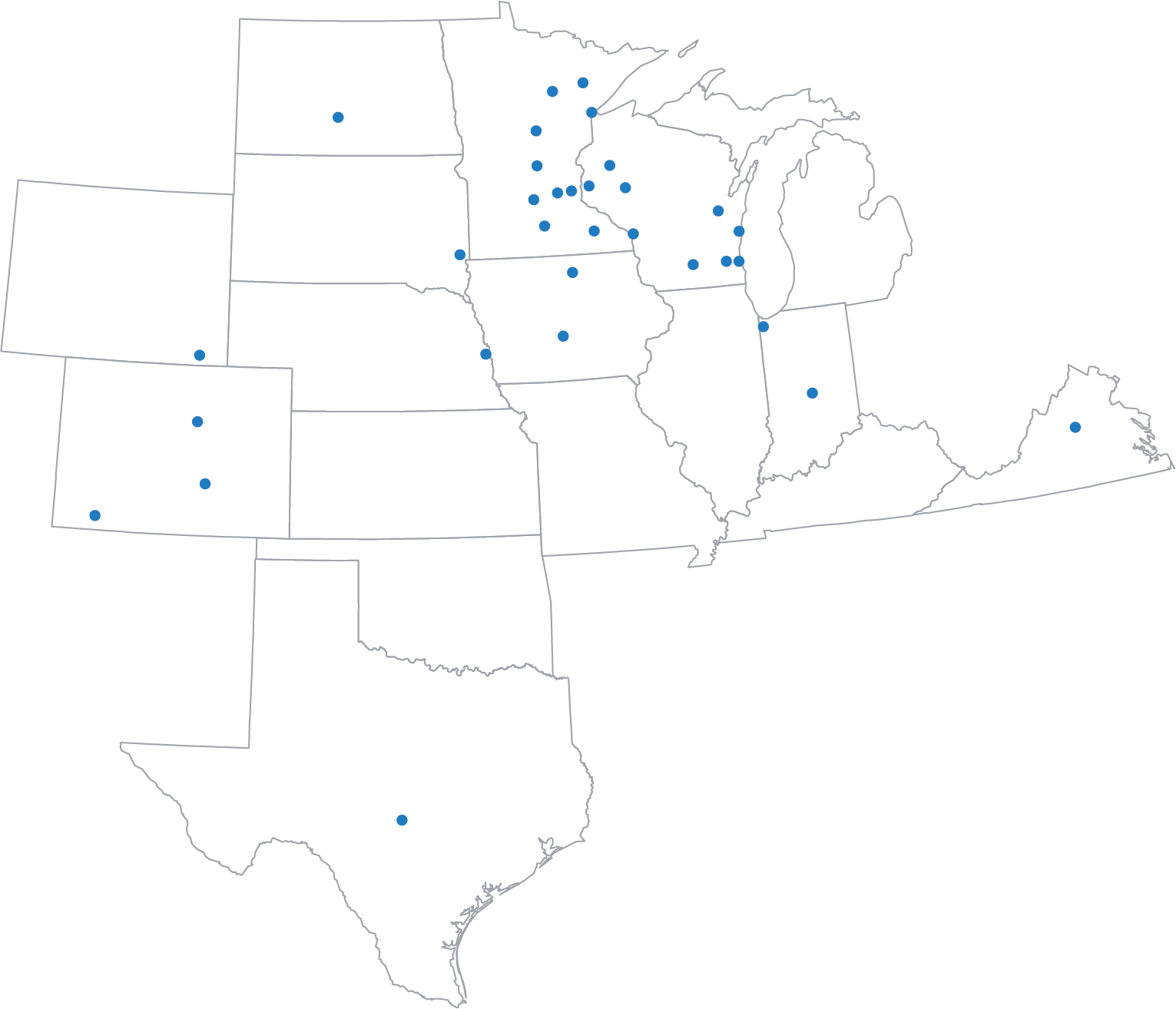 Colorado
Denver
2000 South Colorado Boulevard, Suite 6000
Colorado Center Tower One
Denver, CO 80222-7938
720.540.6800
800.490.4966 toll free
888.908.8166 fax
Durango
934 Main Avenue, Suite C
Durango, CO 81301
970.385.4546
970.385.4502 fax
Pueblo
503 North Main Street, Suite 225
Thatcher Building
Pueblo, CO 81003-3138
719.423.7400
888.908.8166 fax
Indiana
Indianapolis
9465 Counselors Row, Suite 200
Indianapolis, IN 46240-3817
317.762.6767
888.908.8166 fax
Munster
9200 Calumet Avenue, Suite N300
Munster, IN 46321-2885
219.513.2500
888.908.8166 fax
Iowa
Des Moines
5414 NW 88th Street, Suite 140
Johnston, IA 50131-1701
515.608.6000
888.908.8166 fax
Mason City
215 North Adams Avenue
Mason City, IA 50401-3119
641.424.6344
888.908.8166 fax
Minnesota
Brainerd
416 South 6th Street, Suite 200
Brainerd, MN 56401-3540
218.855.1700
866.852.8880 toll free
888.908.8166 fax
Duluth
418 West Superior Street, Suite 200
Duluth, MN 55802-1512
218.279.3000
888.722.0547 toll free
888.908.8166 fax
Grand Rapids
1200 SE 4th Avenue, Suite 200
Grand Rapids, MN 55744-4304
218.322.4500
888.908.8166 fax
Hutchinson
1390 Highway 15 South, Suite 200
P.O. Box 308
Hutchinson, MN 55350-0308
320.587.7341
800.838.8666 toll free
888.908.8166 fax
Mankato
11 Civic Center Plaza, Suite 200
Mankato, MN 56001-7710
507.388.1989
877.316.7636 toll free
888.908.8166 fax
Minnetonka
10650 Red Circle Drive, Suite 500
Minnetonka, MN 55343
952.912.2600
800.734.6757 toll free
888.908.8166 fax
Rochester
717 Third Avenue SE, Suite 101
Rochester, MN 55904-7373
507.288.6464
888.908.8166 fax
St. Cloud
2351 Connecticut Avenue, Suite 300
Sartell, MN 56377-2485
320.229.4300
800.572.0617 toll free
888.908.8166 fax
St. Paul
3535 Vadnais Center Drive
St. Paul, MN 55110-3507
651.490.2000
800.325.2055 toll free
888.908.8166 fax
Virginia
615 9th Street North
Virginia, MN 55792-3761
218.741.4284
888.908.8166 fax
Nebraska
Omaha
15750 West Dodge Road, Suite 304
Omaha, NE 68164
402.513.8200
888.908.8166 fax
North Dakota
Bismarck
4719 Shelburne Street, Suite 6
Bismarck, ND 58503-5677
701.354.7121
888.908.8166 fax
South Dakota
Sioux Falls
401 East 8th Street, Suite 309
Sioux Falls, SD 57103-7032
605.330.7000
877.214.4370 toll free
888.908.8166 fax
Texas
Fredericksburg
133 Otto Eckhardt Road
Fredericksburg, TX 78624-5078
830.460.6010
888.908.8166 fax
Virginia
Charlottesville
Office Information
400 Locust Avenue, Suite 2
Charlottesville, VA 22902-4858
434.202.3780
888.908.8166 fax
Wisconsin
Appleton
425 West Water Street, Suite 300
Appleton, WI 54911-6058
920.380.2800
888.413.4214 toll free
888.908.8166 fax
Chippewa Falls
10 North Bridge Street
Chippewa Falls, WI 54729-2550
715.720.6200
800.472.5881 toll free
888.908.8166 fax
Delafield
501 Maple Avenue
Delafield, WI 53018-9351
262.646.6855
888.908.8166 fax
La Crosse
329 Jay Street, Suite 301
La Crosse, WI 54601-4034
608.782.3161
888.908.8166 fax
Madison
6808 Odana Road, Suite 200
Madison, WI 53719-1137
608.620.6199
800.732.4362 toll free
888.908.8166 fax
Milwaukee
316 North Milwaukee Street, Suite 302
Landmark Building
Milwaukee, WI 53202-5888
414.465.1200
888.908.8166 fax
New Richmond
156 High Street, Suite 300
New Richmond, WI 54017-1128
715.246.9906
888.881.4281 toll free
888.908.8166 fax
Rice Lake
326 S Main Street, Suite 100
Rice Lake, WI 54868
715.236.4000
800.903.6970 toll free
888.908.8166 fax
Sheboygan
809 North 8th Street, Suite 205
Sheboygan, WI 53081-4032
920.452.6603
888.908.8166 fax
Wyoming
Cheyenne
4007 Greenway Street, Suite 201
Cheyenne, WY 82001-5970
307.316.1230
888.908.8166 fax