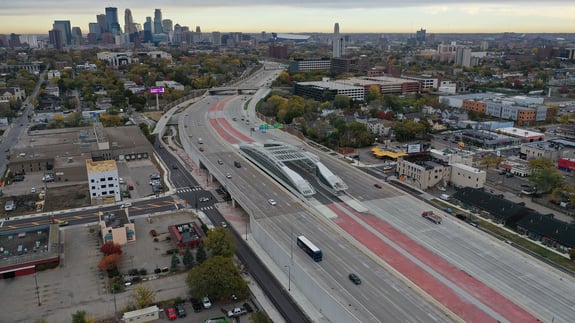 Highway Design
Keeping our minds on the road.
We work with partners and agencies to design safer and more functional highways.
At SEH, we understand how to keep the many moving parts of your project working together. Whether traffic and corridor enhancements, bridge and interchange designs or erosion and sediment control, we bring focused expertise, diverse experience and a collaborative process that leads to creative solutions, improved mobility and safety along your highways.
SEH highway designers create specifically tailored solutions that meet the needs of public agencies, communities and all stakeholders. From surveys and right-of-way acquisition through design and construction, we help you through complex regulatory, operational, funding and environmental processes with integrated teams working together. We keep our minds on the road.
Related Services
Bridge and interchange development
Community engagement
Construction services
Design|Build
Environmental documentation
Landscape architecture
Right-of-way services
Roundabouts
Transportation planning