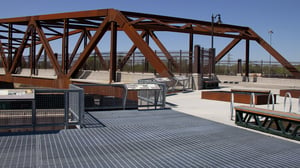 Bridge Design and Inspections
Safely connecting communities for nearly 100 years.
Consistently named a top design firm by Engineering-News Record, at SEH we design, engineer and inspect bridges that span generations.
Across the nation, we have maintained and restored the integrity of our clients' vital transportation systems through bridge design, maintenance, rehabilitation, inspections and upgrades. Our highly-skilled bridge engineers have inspected and provided maintenance and repair recommendations for more than 3,500 bridges across 48 states.
Related Services
Bridge design
Bridge maintenance
Bridge rehabilitation
Bridge inspections and reporting
Bridge upgrades