People helping each other is always worth celebrating, and especially during trying times. Volunteers make so much possible and deserve our appreciation. In fact, without volunteers donating their time and passion to the causes they care about, most non-profits would struggle.
Volunteering is a rewarding, meaningful experience that often changes the outlook of those who participate. Below, we highlight four SEH colleagues who are volunteering their time, the difference it's making to their communities, and hopefully provide you with a little inspiration to help make a difference.
---
Brian Depies, Client Service Manager
Delafield, Wisconsin
When he's not working, Brian volunteers with Operation Finally Home in Wisconsin, an organization that started in 2015 because of the recognized need to help local veterans. This organization is part of a nationwide organization, Operation Finally Home, that provides mortgage-free homes to service members and their families who have become wounded or ill as a result of their service. Brian serves on a task force created to help plan projects and fundraising efforts.
Three years ago, in an effort to raise funds and bring awareness, Brian launched the Operation Finally Home 5K Run/Walk and a 1K for the kiddos. This run/walk takes place on Memorial Day weekend. The event motto is, "You fought for us; we run for you." While the event was cancelled last year in light of COVID-19 to protect the health and safety of participants, race organizers have a socially distant plan for an in-person event and a virtual option this year.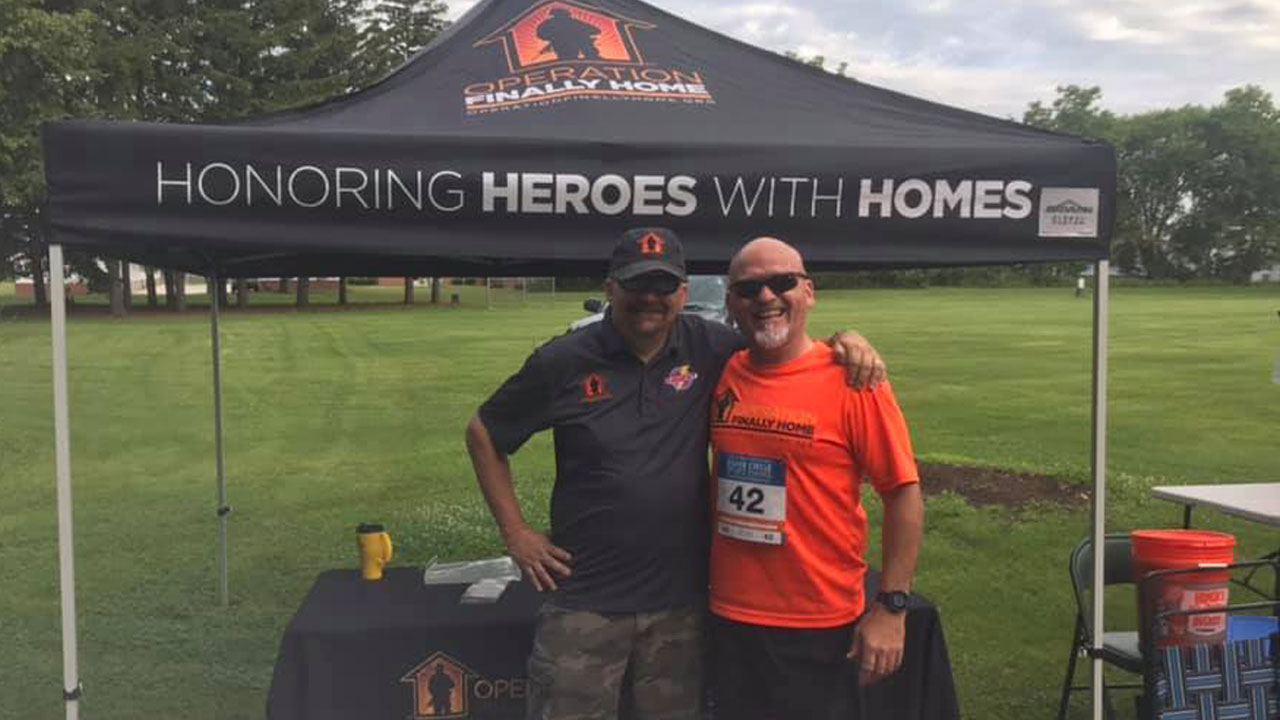 ---
Darren Fortney, Principal, Senior Planner
Madison, Wisconsin
Darren spends his workdays developing infrastructure projects and much of his free time volunteering with Middleton Outreach Ministry (MOM). MOM is a local non-profit that helps people in need throughout Middleton, West Madison and Cross Plains (all in Wisconsin) by providing food, clothing and housing security issues. Darren has served on the Board of Directors since 2018.
Collaborating with a local restaurant, 1847 at the Stamm House and MOM, Darren organized and hosted "Gather Apart, Hanging Together" – a family-style, curbside dinner to support a local business and help those in need. Amidst COVID-19, attendees picked up meals through takeout or drive-thru in the parking lot. Deemed a great success, this has turned into a monthly event and still going strong today.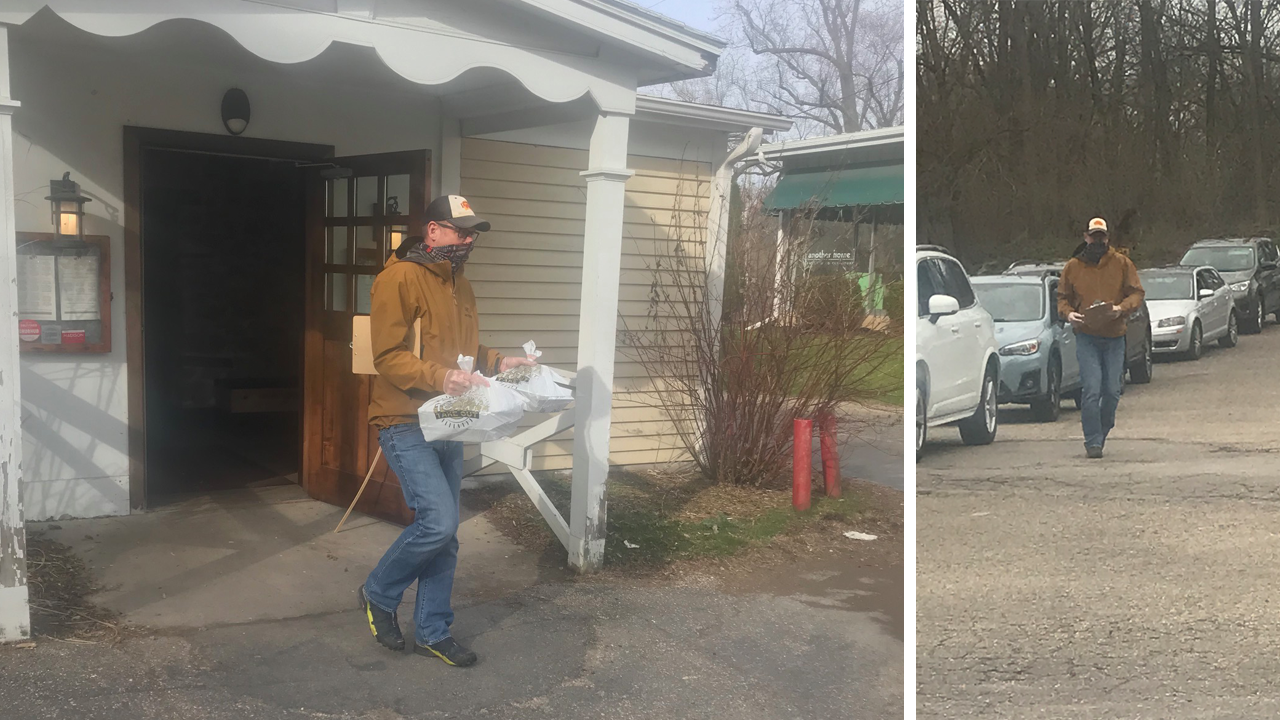 ---
Trevor Frank, Principal, AIA*, LEED AP, NCARB, PMP
Appleton, Wisconsin
In addition to leading the SEH architecture group in Wisconsin and Indiana, Trevor has given life to K-9 units for the police departments in the Wisconsin cities of Appleton, Menasha, and in his hometown Kaukauna. Specifically, Trevor serves as chairman of the K-9 Fundraising Committee.
In December 2019, the Emma Loves Dogs foundation selected the Kaukauna Police Department K-9 Fundraising Committee as the recipient of a donation. The committee pledged to raise $60,000 for a second K-9 unit for the Kaukauna Police Department and, after nine months of hard work, they surpassed their goal. The department sent a second officer selected as a training handler last year in New Mexico and returned from training with Bodo – the second K-9 added to the department.
"It is an honor and a privilege to serve as the chairperson for this worthwhile committee," said Trevor.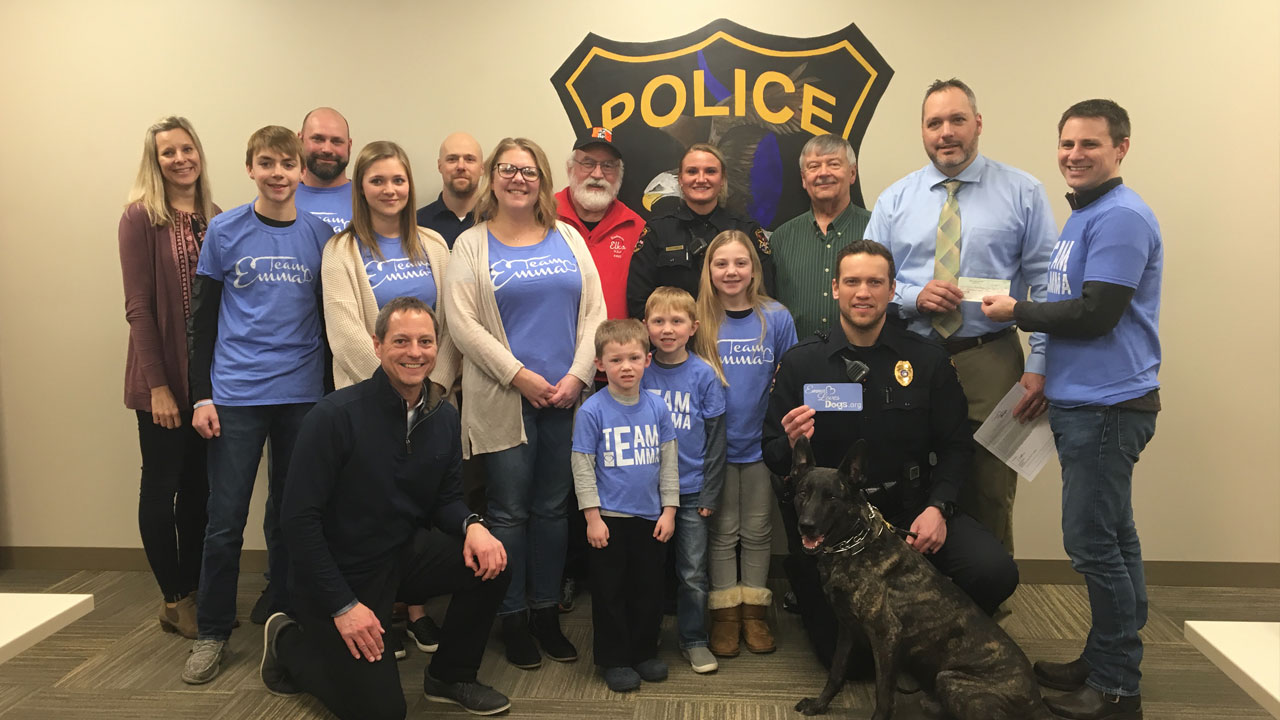 ---
Mark Zvitkovits, AIA*
Appleton, Wisconsin
Mark has been a volunteer firefighter for over 13 years. His interest in the fire service started in college. When he finished school, he knew he wanted to volunteer his time as a way to protect and serve local Wisconsin communities. Mark is currently a firefighter and motor pump operator with the Village of Germantown Fire Department. Prior to these roles, he served as a lieutenant with the Town of Wilson Black River Fire Department.