SEH Surveyor-Crew Chief Brian Hartmann takes us behind the scenes on one of his typical work days.
What advice does Brian have for people starting out in surveying? How important is the right equipment, and what crucial role do surveyors serve? What are the biggest challenges he faces? Throughout this article and the videos below, Brian answers these questions and more.
Project site #1: Duluth Sky Harbor Airport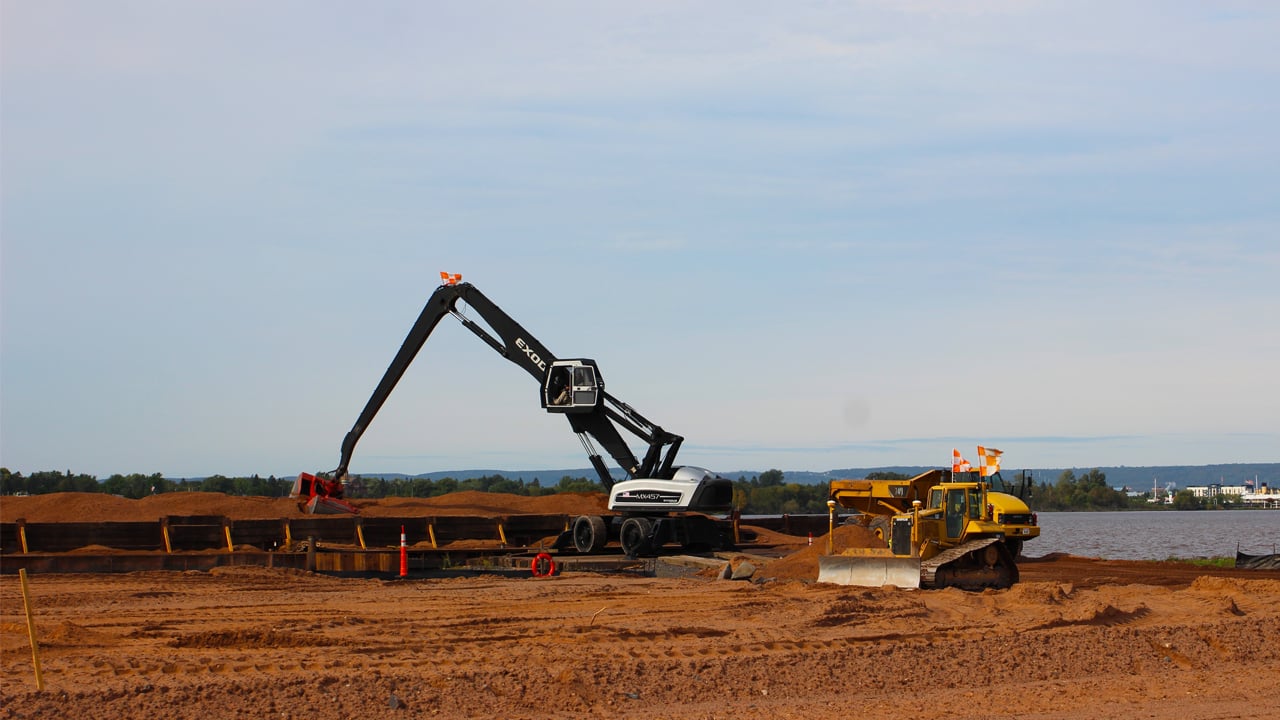 The challenge is aircraft arriving and departing. There are protected trees growing into the runway approach and departure surfaces at this airport. The solution? Rotate the runway. However, the rotation places the runway into Lake Superior Bay. To accommodate the new runway, a berm is being built and back-filled to support it. In the end, the trees stay protected and the pilots have a clear sight path and a new runway to safely land and depart.
As part of the surveying process, Brian visits the Duluth Sky Harbor Airport, located in Duluth, Minnesota, twice a week to measure eight settlement plates as the team brings up the fill which is supporting the berm.
Surveying the eight settlement plates can take one to two hours depending on the number of trucks hauling dirt, the number of trucks blocking his view and the number of dirt piles.
This was all water when I first came out on the project site. I went out on the ice drilling holes to measure the ground underneath the water so they could determine how much fill was needed.
Watch the video to get an idea of how Brian surveys this project.
Project site #2: City of Proctor, Minnesota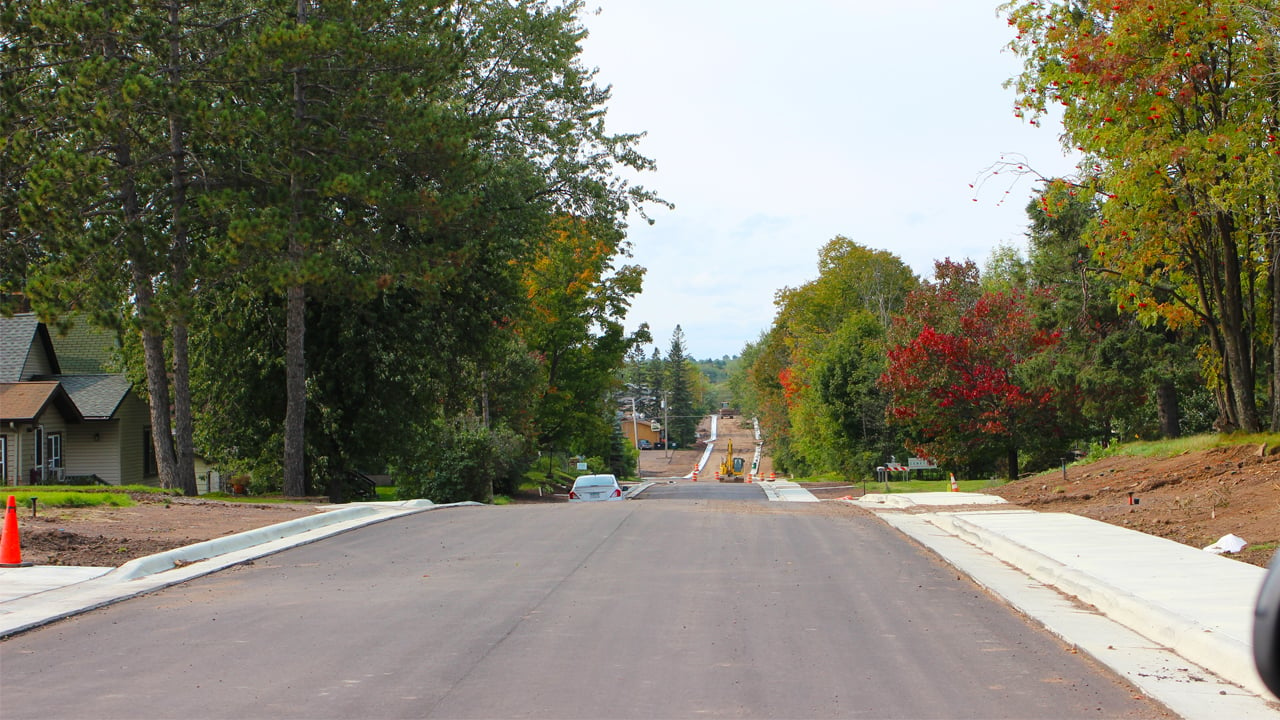 This project is a total street reconstruction. The project team replaced the sanitary water main, storm sewer, road, road bedding and all the service lines to the homes. Brian completed a topographic survey last year pre-reconstruction and completed as-built surveys and structure surveys during construction. As he gave us a guided tour of the project area, we asked him a few more questions:
Q1. What are the challenges you faced while working on this project?
Ledge rock (a.k.a. bedrock), a mass of solid rock, has been the only challenge. Northeast Minnesota is known for ledge rock, so it's common to run into it when you're working. It may take a day or two of blasting before you can move on.
Q2. What makes you want to come back to work each day?
Q3. What tools and equipment do you have in your truck to survey?
Here's a glimpse of the tools and equipment Brian has available and relies on to successfully complete his job.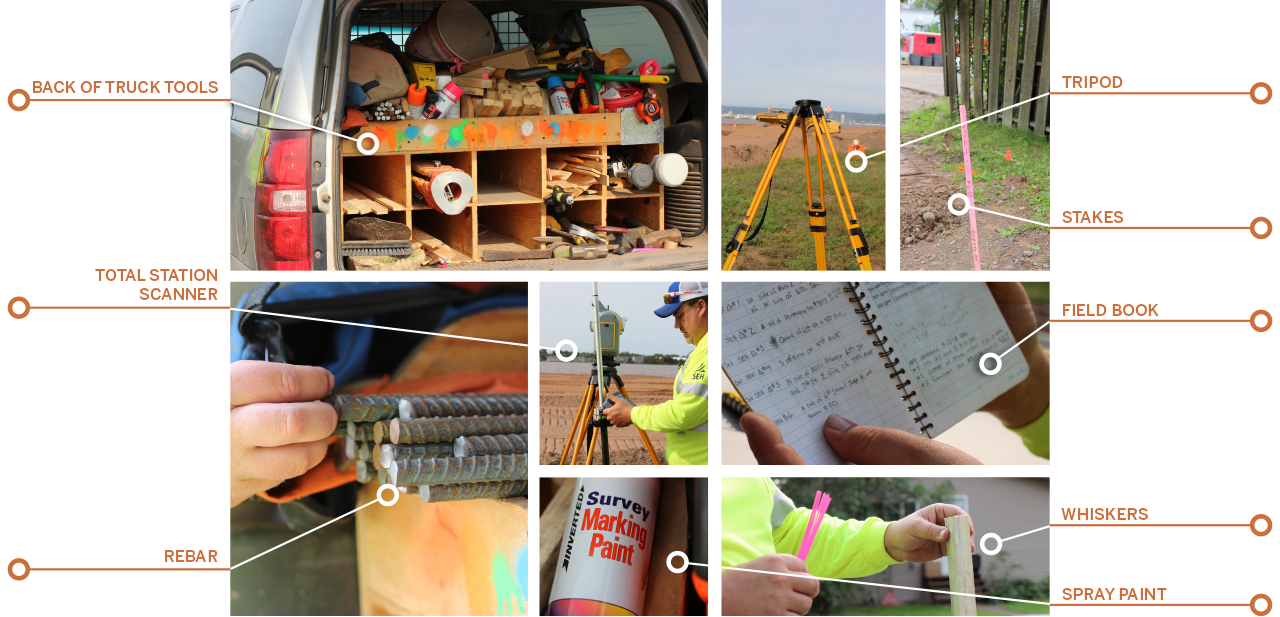 Q4. What advice would you give to somebody just starting out in your role?
Q5. What do you like best about SEH?
Brian appreciates the people he has the opportunity to work with and the variety of jobs he gets to work on. He staked houses for a surveying company prior to joining SEH.
"My best day was when I staked 14 houses in a single day," says Brian. "Now, with SEH, I have the opportunity to work on larger projects, such as the Duluth International Airport, the opportunity to climb to the top of water towers, and the opportunity to help SEH surveyors complete their projects across many other offices and locations."
More about Brian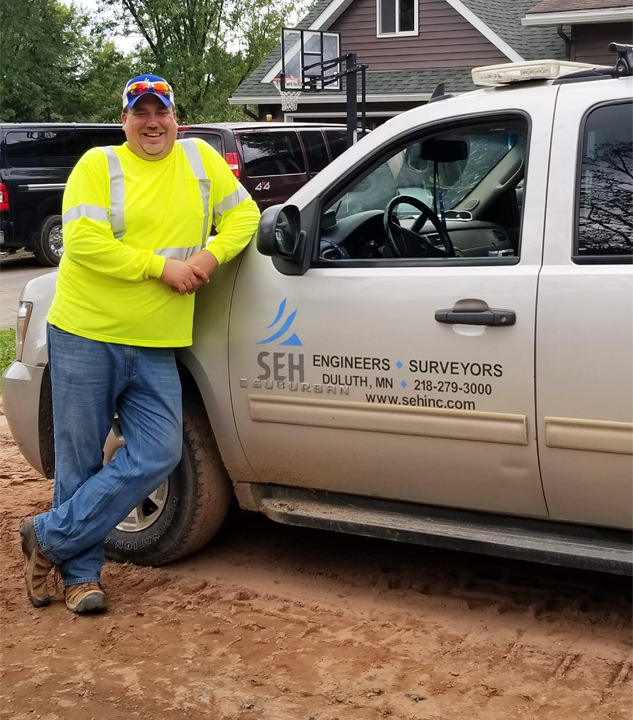 Brian joined SEH in 2014 and has over 23 years of surveying experience to the team. While he was in school for architecture and design, Brian had a phone call with his dad. Interestingly, Brian's dad carries more than 40 years of surveying experience.
A friend of my dad's opened his own business and was looking for someone to come in and help with redlines and AutoCAD drawings. My dad told him I was going to school for that and could help him out. I agreed and the rest is history!
Brian has been surveying ever since.
About the authors
Emily Honerbrink is a visual artist who uses her talents in video production and graphic design to create impactful day in the life stories. Contact Emily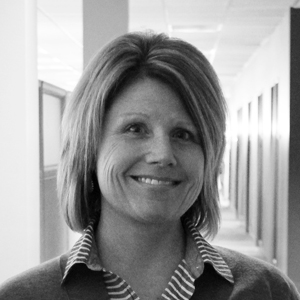 Debra Lee works in the marketing department who develops and writes content about the talents and expertise of our dedicated employee-owners. Contact Debra