As the amount of land for new development decreases, particularly in urban areas around the country, the need to redevelop existing land has increased.
Here are four steps, with takeaways, to an environmentally sound project for cities or developers looking to turn existing land into an asset.
In today's environmentally conscious world, people are passionate about making sure projects are environmentally sound and protect our natural resources. Also, it's important you protect yourself from potential future environmental liabilities.
How do you address contaminated materials? It's a multi-step process that includes:
Phase I Environmental Site Assessment (ESA)
Phase II ESA
Response Action Plan (RAP)
Implementation and construction monitoring
The end goal is to complete safe, efficient and environmentally sound construction activities in all contaminated areas within your project limits and to provide liability protection.
The process begins with a Phase I Environmental Site Assessment (ESA).
Step 1 – Investigate the history with a Phase I ESA
A Phase I ESA is a historical environmental review. It helps you determine what are called the "recognized environmental conditions," or RECs, associated with your site. In many cases, it isn't obvious that a property could be contaminated – additional research is needed to identify the potential concerns.
A Phase I ESA includes:
Informal interviews with owners, operators and occupants
Review of historical documents, government records, files and environmental liens
Visual inspections of the property and of adjoining properties
A final report documenting the findings
Why do a Phase I ESA?
It's much less expensive than paying for site cleanup. Discovering compromised environmental considerations after you purchase or develop a property can be very expensive. The results of the Phase I ESA can impact negotiating the sale or budgeting for redevelopment.
It can expedite a property sale. A completed Phase I ESA documenting no environmental conditions could allow you to sell your property more quickly.
It provides liability protection through the Innocent Landowner defense.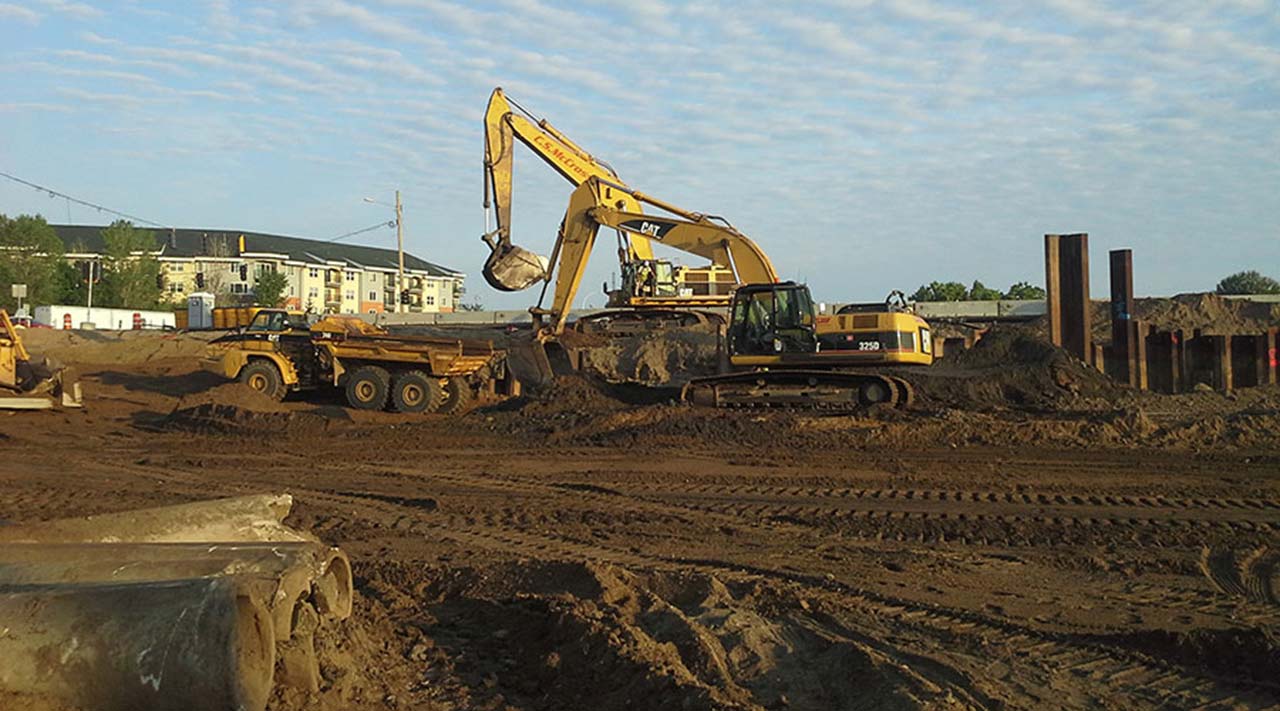 Step 2 - Dig deeper with a Phase II ESA
If your Phase I investigations uncover a dirty past, or the possibility of one, a Phase II is your next step. Phase II field investigations dig deeper. They include boring into the earth and collecting a variety of different samples — samples of soil, groundwater, soil vapor, sediment and regulated materials. All the samples are analyzed in a lab to determine if contamination is present.
Importantly, the Phase II ESA determines the areas, magnitude and extent of contamination that could be encountered during construction. The findings are used to prepare construction specifications, which are environmental guidelines for the project construction, and, potentially, a Response Action Plan.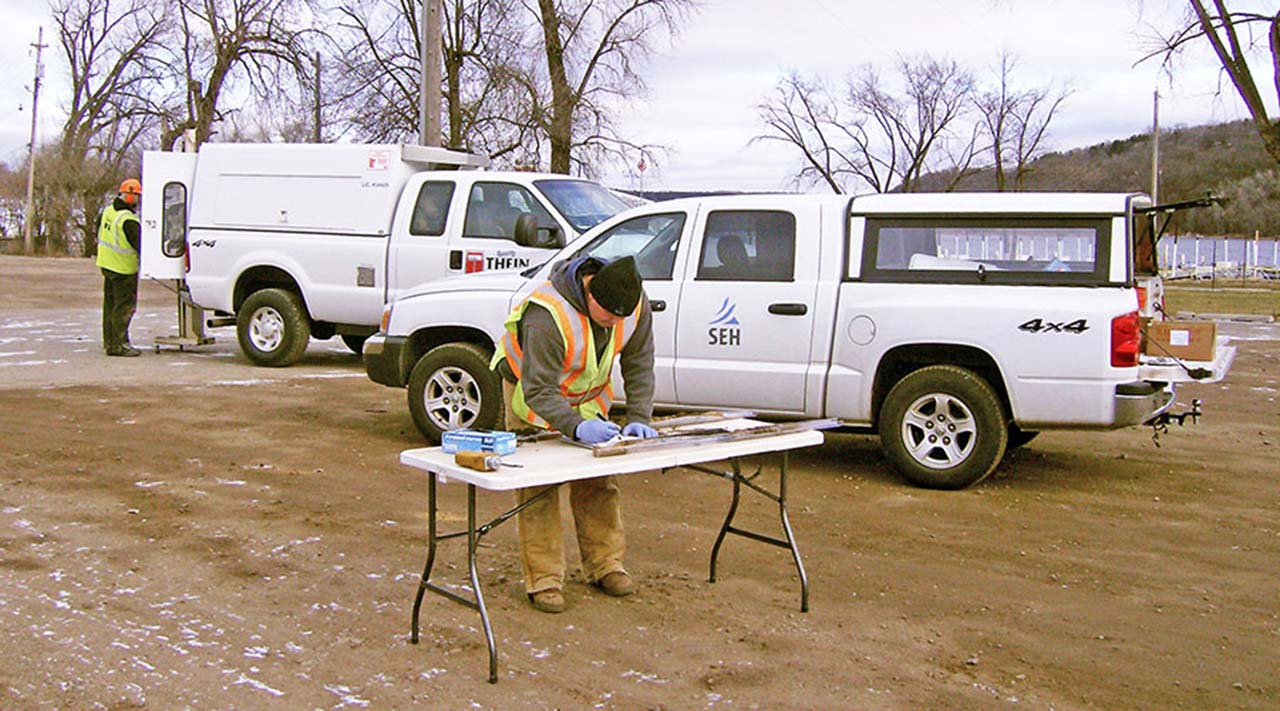 Step 3 – Identify necessary response actions
If the samples from the Phase II investigation detect contamination, a Response Action Plan (RAP) is prepared. Basically, the RAP is a list of activities required to manage contamination during the project and address site cleanup goals. The Response Actions are based on the project goals through construction and future use.
There are construction-related response actions, which address how to properly handle contaminated materials in a site construction or redevelopment. There are also potentially risk-based response actions, which address reducing the source of and exposure to contamination. The RAP may also include design elements to mitigate soil vapor intrusion/migration and groundwater migration. Proper oversight by environmental scientists is critical for successful implementation of Response Actions.
Step 4 – Keep a careful eye on the construction process
Construction monitoring (including field screening and analysis) techniques are commonly used to separate contaminated materials from the non-contaminated materials on the construction site. This can be done with specialized equipment designed to detect contamination, either visually or by detecting odors. Tracking and documentation of the proper methods for handling, treatment, and fate of the contaminated material are also completed. The end point site conditions are documented and may include additional sample analysis.
A report is submitted to obtain documentation from the regulatory agency that no further action is required. Meaning your response actions were completed and the site is ready for the proposed use.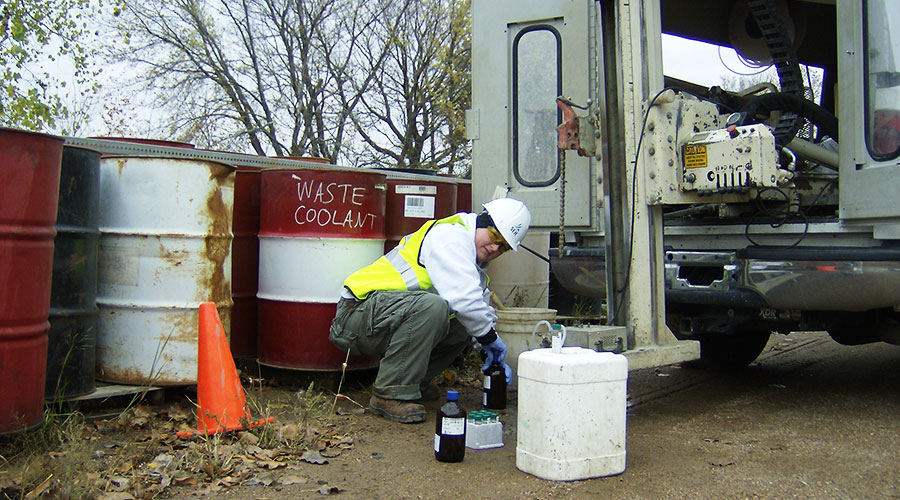 A few takeaways for a better project
Start early. Get your project on the right foot and start the environmental process early with a Phase I ESA. You will save money in the long run and it will streamline future phases of your project.
Think seamless. The best redevelopment projects have a seamless team integration. So choose an environmental consultant who can guide the environmental process from initial steps through final completion. They will strategize the best solutions for contamination issues and make sure those strategies are integrated into the overall redevelopment design. They will also work seamlessly with regulatory agencies to get the approvals you need.
Expect the unexpected. Even with thorough preparation, contaminated redevelopment sites always carry a possibility of the impossible. When unforeseen conditions arise, a trusted environmental consultant can help you respond to issues as they arise and keep your project on schedule.
Bringing it together
As populations continue to move toward metro areas, urban redevelopment projects will continue to increase. If we take the right steps, we can make sure our efforts are both environmentally conscious and financially responsible.
About the Author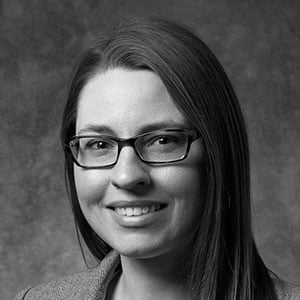 Christine Carlson, PG*, is an SEH senior environmental scientist and project manager for an array of redevelopment projects and remediation of contaminated sites. Contact Christine