Can better places create happier, more engaged citizens? Yes, says new research showing a palpable relationship between design and maintenance of public spaces and a citizen's attitude toward their local government.
The research, conducted by the Center for Active Design, a non-profit exploring the intersection of design and public health, compiled the opinions of 5,000 people from 26 communities across the United States. The goal? To quantify how urban design makes them feel about their community.
You can view the entire 44-page report, called The Assembly Civic Engagement Survey, here.
In the meantime, here are three key findings and one takeaway from Bob Kost, SEH urban designer.
1. Parks build trust
Parks, often considered community morale boosters, now have data confirming their ROI.
According to the research, people living near a popular park exhibit:
10% increase in civic trust
29% greater satisfaction with their parks and recreation department
13% greater satisfaction with their mayor
More than simply the presence of a park, having park amenities are also associated with higher relationship of civic trust — from big-ticket items like recreation centers, playgrounds, or sports fields to smaller items, like seating or public art.
Even more interesting is the effect that condition has on public opinion. The research shows amenities like a dog park, community garden or information board can only have a positive impact on trust — regardless of their condition. Other amenities, however, like a playground or bathroom, for instance, build trust when they are in good condition, but reduce trust when in poor condition.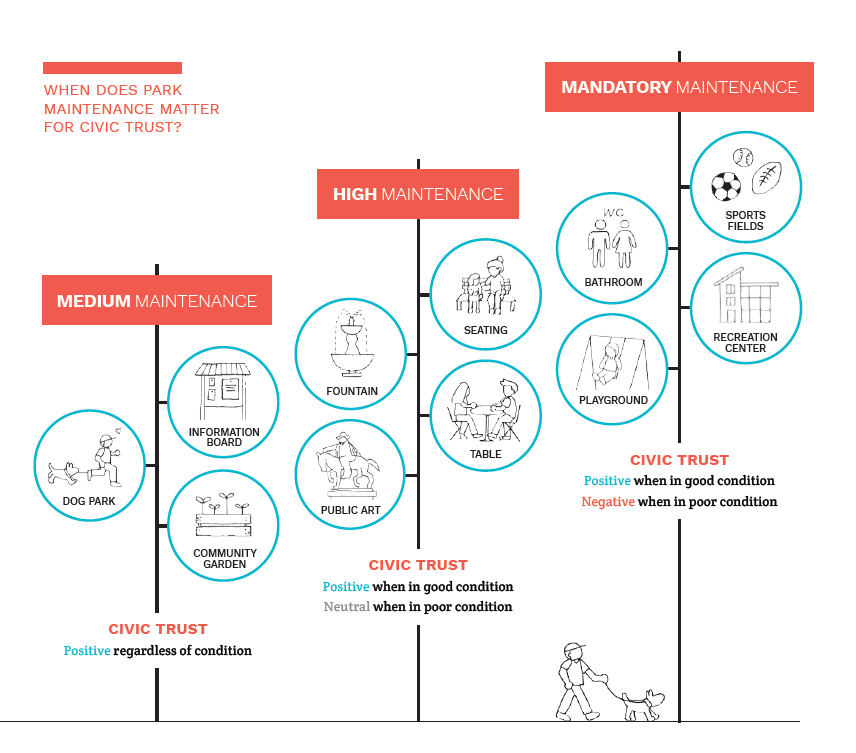 2. Go out to pull the public in
Perhaps hold your next public meeting outside, suggests the research.
In addition to the survey questions, the researchers also conducted photo-based experiments that illustrate in plain terms how different modifications affect civic trust and participation. Respondents were shown different images of the same public space albeit with minor changes. In one experiment, respondents were shown two images of public meetings — one outdoor, one indoor — and asked: "How interested would you be in attending this meeting?" Respondents shown the outdoor meeting were 21% more likely to attend.
3. Small things make a big difference
One overriding theme of the findings is how little is really necessary to boost attitudes toward city government and police. Simple enhancements, like providing more public benches, can make a world of difference. The study found that having more places to rest makes people feel more satisfied with their cities. Respondents who think they have enough public seating were 9% more satisfied with police, and trusted government 7% more than those that felt their seating was inadequate. Meanwhile, an adequate number of benches in public spaces was connected to 10% higher civic trust and 4% higher public participation.
The last word
We connected with Bob Kost, SEH senior urban designer, to share his thoughts on the study.
We've known since Olmsted designed Central Park that providing a shady place to rest and appreciate one's surroundings was a good idea. This new information further strengthens the notion that simple amenities like public seating, plantings and pedestrian lighting, will make a measurable difference in the community impact of a project.
– Bob Kost, LA, LEED AP, CLARB, AICP
About the Expert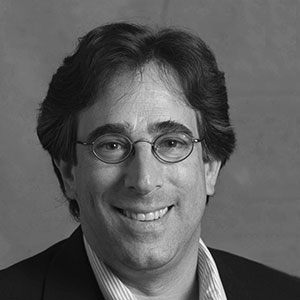 Bob Kost, LA, LEED AP, CLARB, AICP, is an urban designer dedicated to creating better places. Contact Bob