All pilots need to complete a flight plan before takeoff.
Flight plans require pilots to plan their route from departure to destination, and provide key information such as fuel planning, aircraft information, the number of passengers on board and departure/arrival times. Ultimately, this process creates a plan to ensure the safe arrival of all passengers, crew and luggage.
Airport project planning and delivery is highly similar, from initial ideas to opening ceremony ribbon cuttings. There are many necessary steps in the life of an airport project, and proper preparation ensures a successful outcome. A project flight plan can help you get there. Below, we share some of the steps to creating a successful flight plan for your next airport project.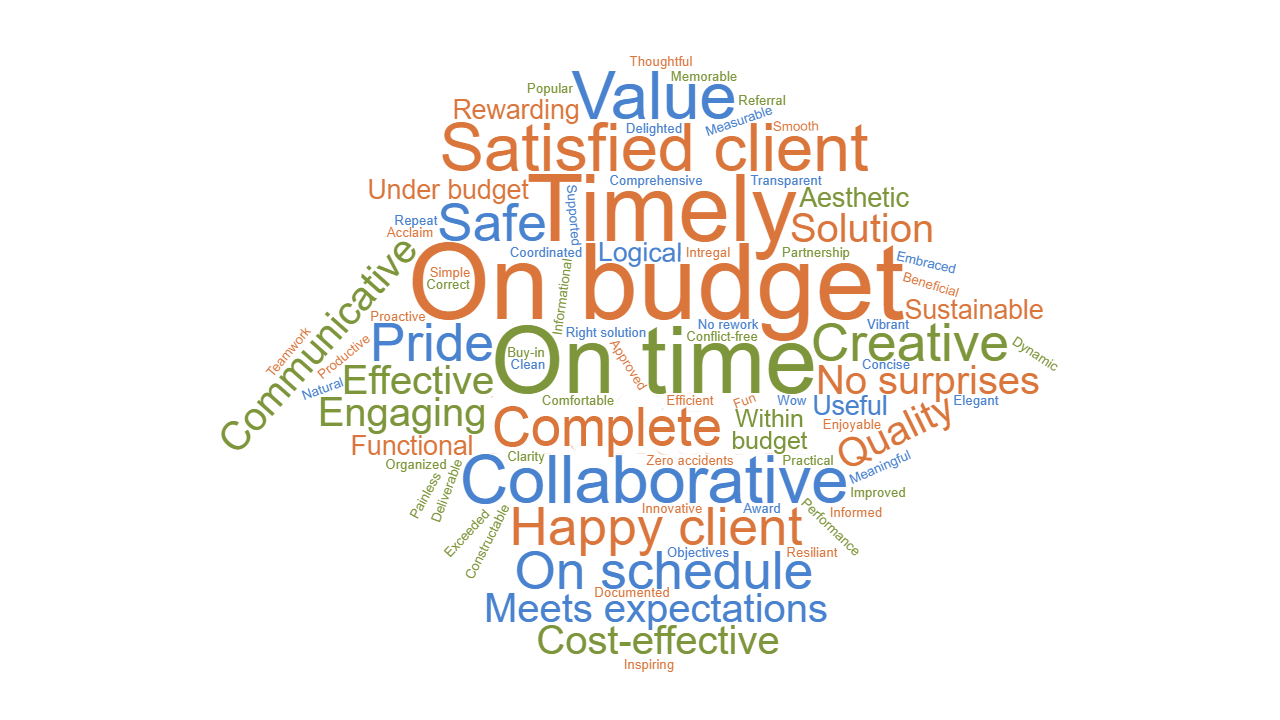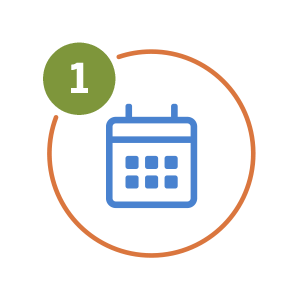 Know your schedule. Most projects require years of coordination.
Airport improvement projects often span several years, making it essential for you to proactively align all project partners, understand the funding available and keep track of application timelines. Federal and state agency funding is often available from multiple sources, but each funding program has strict deadlines. These agencies ultimately drive the decision-making schedule for airport projects.
For example, schedules for federal Airport Improvement Program (AIP) funding through the Federal Aviation Administration (FAA) are noticed in the Federal Register on an annual basis. In addition, each FAA region or Airport District Office (ADO) may have supplementary deadlines for the programs they offer. Important project milestones correlate to specific programs. When planning your schedule, keep the following milestones in mind:
Deadlines for updating an airport's capital improvement plan (CIP)
Submittal of project initiation documentation
Documentation of environmental determinations
Entitlement funding transfers
Grant applications
These milestones and deliverables are in place to provide the structure needed to make sure the federal grant program is effective.
Some deadlines are non-negotiable given the constraints of the federal, state or local funding programs. In other cases, there is more flexibility. For example, some agencies will allow late funding requests. In these cases, you can communicate the change effectively and deliver on promises to keep the project within the confines of what the grant agency can legally support and fund.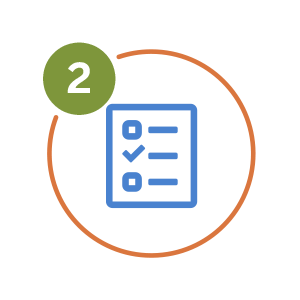 Build an implementation plan to complement your CIP.
Identifying projects to include in a CIP is a solid first step in an airport project. The CIP is the most widely used communication method to share infrastructure investment needs with the FAA or state agencies. It's important to share CIP information with these agencies early, as they also need to manage their financial shares of project funding. Building an implementation plan puts the project in motion. What follows are a few reasons having a solid implementation plan matters when developing your CIP.
The implementation plan typically identifies the specific year a project will take place and which funds will be allocated to it; this allows your airport to complete the necessary pre-project steps that typically lead to projects on time and within budget. When you create a five-year implementation plan for the improvement project, there is a roadmap to determine federal, state and other funding sources.
Through this five-year plan, you can determine if postponing the project for a few years to secure funds for the local share of the project is appropriate, or if a better strategy is to accelerate the project and potentially develop a loan or bond program to help secure financing.
Timing is critical. It's necessary to be mindful of any pre-project work that must be done. Has planning and environmental work been completed? Have stakeholders been engaged during the project development process? An effective implementation plan can deliver the answers to these questions.
This is why developing an implementation plan to complement a traditional CIP is effective. The implementation plan, based within a defined timeline, offers opportunities for your community to successfully plan financial resources as well as communicate to the many stakeholders who have a role in the project. The implementation plan is intended to answer the questions "Can you do it financially?" and "Are the pieces in place for the project to be successful?"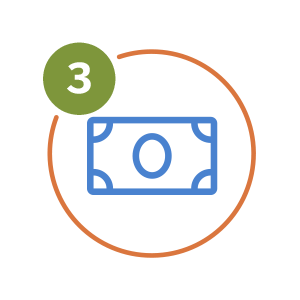 Find the funding. Know your sources.
Budgets are being tightened and federal eligibility for grant support is narrowing, but airport expenses are staying the same and increasing in some cases. To solve this difficult equation, you will need to approach funding from a few angles.
Airport projects are often funded by the FAA, through traditional entitlement and discretionary grants. If you operate a commercial service airport, projects may be funded through passenger facility charges (PFC). These programs can only fund projects that have been determined to be eligible and justified through the process identified in the FAA AIP Handbook. It pays to know what is in this book, and how to best tell your story to demonstrate your project is eligible and justified for FAA funding.
Airport project money can come from many places and, often, creativity counts. Some programs can provide the matching funds required by a different program. Individual state grant programs and loans, environmental grants, economic development programs and other federal and state initiatives such as the AIP Supplemental Appropriation are all avenues to line up to leverage potential loans and grants.
Funding revenue-generating projects like fuel systems and hangars can be a challenge for many airports. They require upfront investment with funding programs that require greater local contributions. These projects are necessary to help the growth of your airport, but often the funding support isn't there to make the project viable. In some cases, a creative approach like public/private partnerships can be used to make projects financially viable.
Utilizing creative partnerships can help you find resources needed for initial investments, and allows the airport to benefit from the infrastructure improvements while developing long-term revenue sources.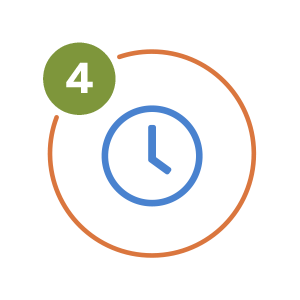 Successful planning leads to construction that is on time, within budget.
The goal of completing planning studies isn't the study itself – it's to define the path that will ultimately construct the project. Planning studies document where you want your airport to be in 5-10-20 years and what steps are needed to get there. Achieving this vision often requires infrastructure improvements over many years. Improvements can mean longer runways, more terminal gates, landside parking or a taxiway network supporting existing or future users.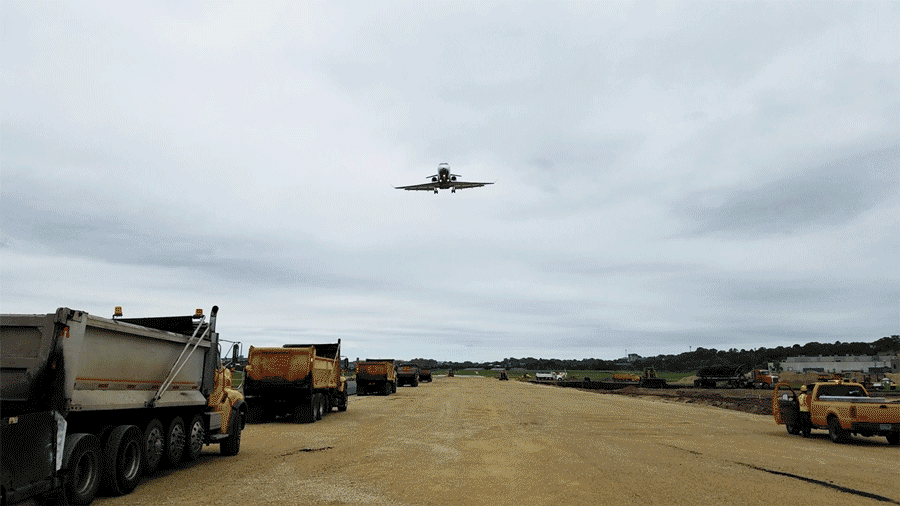 The planning study – including master plans, airport layout plans or focused studies like a triggering event master plan (TEMP) – lays the building foundation for upcoming construction. A recent TEMP undertaken by SEH and the International Falls Airport Commission in International Falls, Minnesota, did just that. The study organized and answered all of the critical who, what, where, why and how questions for successfully completing a $40 million renovation of the airside runway and taxiway facilities without interrupting commercial air service. The TEMP helped streamline the environmental process and allowed the project team to expedite design and initiate construction.
The idea that planning needs to be complete before moving into your environmental phase or design isn't new. The FAA requires this, and asks if your project is shown on the airport layout plan (ALP) during the project initiation phase. Most importantly, you need to define what "complete" means, and identify how it can help your project succeed. In most cases, complete planning requires more than depiction of a project on an ALP. Complete planning provides you with answers to critical questions and sets the stage for successful projects.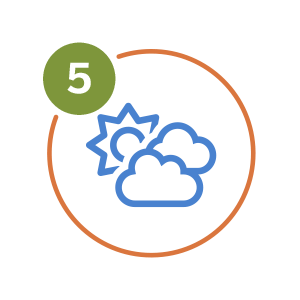 Environmental determinations – keys to success.
The first key to a successful environmental determination starts in the planning phases. For good reason, the FAA often says, "You need to have your planning complete before starting your environmental process." The environmental process should draw from project purpose and need, justification and alternatives identified in the planning process. Thorough planning leads to efficient and faster environmental review.
Often, working with agency review in a step-by-step, systematic process with concurrence points built in throughout allows for consensus building before moving on to the next step. For contentious projects, getting agreement on fundamentals builds engagement and buy-in throughout the process, improving chances of a favorable result.
Developing accurate, complete, concise and well written environmental documents ensures the most efficient communication with reviewing agencies. Environmental documents need to have review periods and be published for public comment. A clear and concise document reduces uncertainty, ultimately expediting the environmental finding.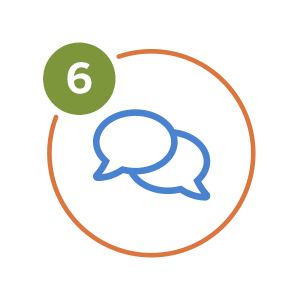 Stakeholder engagement. We build better projects, together.
A stakeholder's ideal plan may not be the sponsor's ideal plan. As a result, it's important and necessary to have check-in points that gauge stakeholder buy-in throughout the life of your projects.
Like all project stages, public and stakeholder engagement starts with a plan. It's necessary to assess the current stakeholders and develop a plan to effectively reach out to each of them. This is accomplished with a thorough Public Involvement Plan (PIP). The PIP should be tailored and scaled to each project and designed to identify the most strategic and effective way to reach individual stakeholders or stakeholder groups.
For the regulatory agencies, formal meetings with agendas, presentations and meeting minutes are appropriate and effective. Hangar owners, airport tenants, Fixed Based Operators (FBOs) and airport businesses require different techniques. These techniques include one-on-one engagement, surveys, pop-up or formal open houses, newsletters and very specific working group meetings. During these meetings, attendees tackle very distinctive challenges and seek feedback and solutions from the stakeholders themselves.
A successful implementation plan is built with stakeholder input. Be sure to engage early and often with the FAA and state funding sources as you are developing your plan. Their input is critical to building a sound plan.
Starting early is key to successful stakeholder engagement. More participation can mean more conflict – and that's okay! Successful engagement reveals a diversity of opinions. Sometimes differences of opinion are subtle, other times they are highly divergent. This diversity helps you design the best project.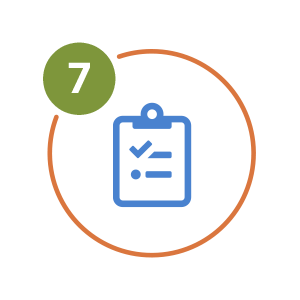 Documentation. Organizations require history to realize the future.
It's necessary for project team members and airports to understand the importance of documentation as it relates to the past, present and future. Funding agencies require documentation to justify a project. Sponsors require documentation to serve as historical records as to why decisions were made.
Planning documents are key to supplying historical documentation on why decisions are made. Well-documented and complete master plan, airport layout plan or narrative report provides direction for decisions for future improvements. Successful planning studies document the necessary justification with the FAA and other agencies.
Proper documentation, thorough planning and regular record keeping helps streamline the decision-making process, secure funding and support stakeholder engagement at your airport.
Documentation in construction is equally important. Technology, such as geographic information systems (GIS), drone usage and visualizations can help bring efficiencies to this process.
Inevitably, there are always changes to agency staff, sponsor leadership, engineering and planning firms, and stakeholders. Historical documentation is vital to help future generations understand why decisions were made, how projects were developed and ultimately what exists on the airport.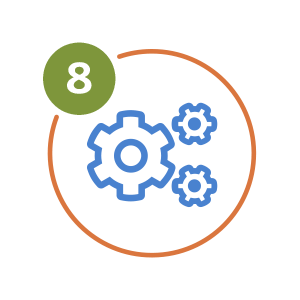 Technology. Transform existing processes with new innovations.
From visualizations to data collection, technology can help drive messaging, complete cost-effective designs and improve overall data accuracy. Drone and enhanced camera imagery allow stakeholders to see the end product in the conceptual stage. This allows for more cost-effective design, earlier stakeholder buy-in during the planning or design process and a new communication process throughout the project. To see how project visualizations can help your project, visit SEH Drones.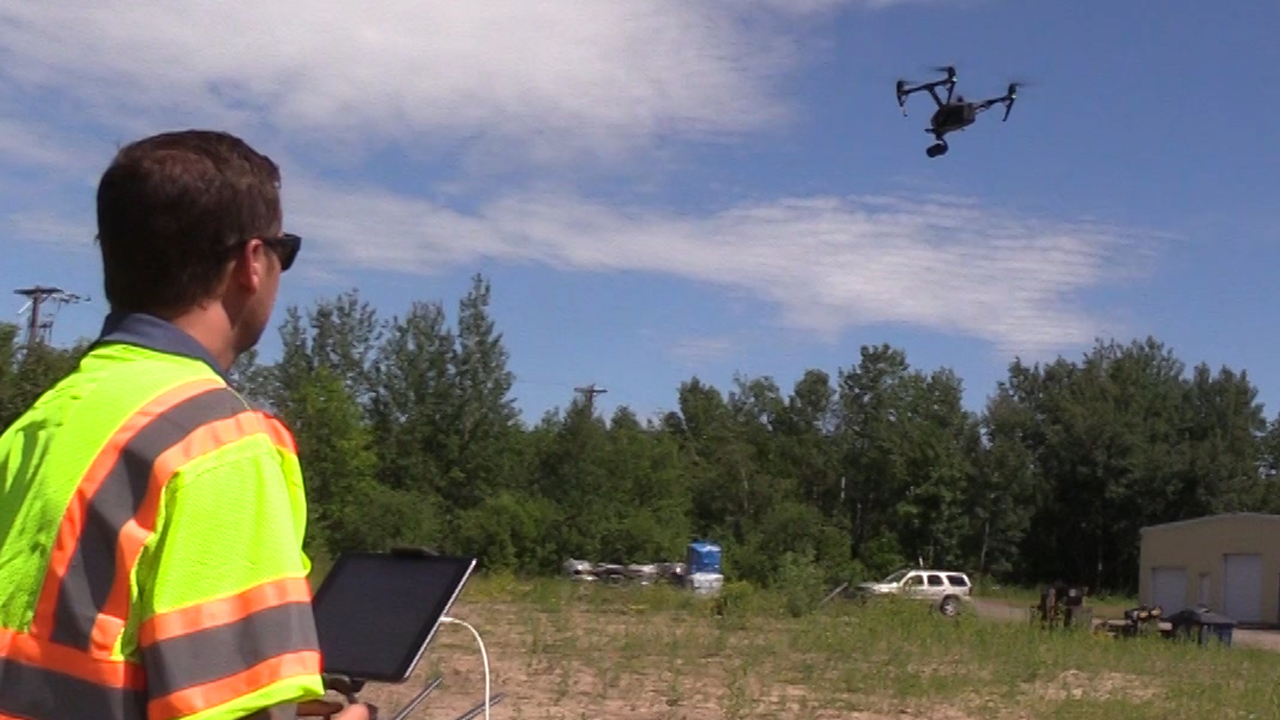 Technologically advanced data collection can help save time and labor costs by avoiding some data collection practices. Using GIS mapping capabilities, an airport can keep all project specific data, including photos, daily inspections, permit compliance records and other important data saved in the cloud. This gives all project team members, including field staff, design engineers and planners and the sponsor real time access to the data. The data can be presented on interactive online displays and used to generate daily, weekly or monthly reports to share with key stakeholders.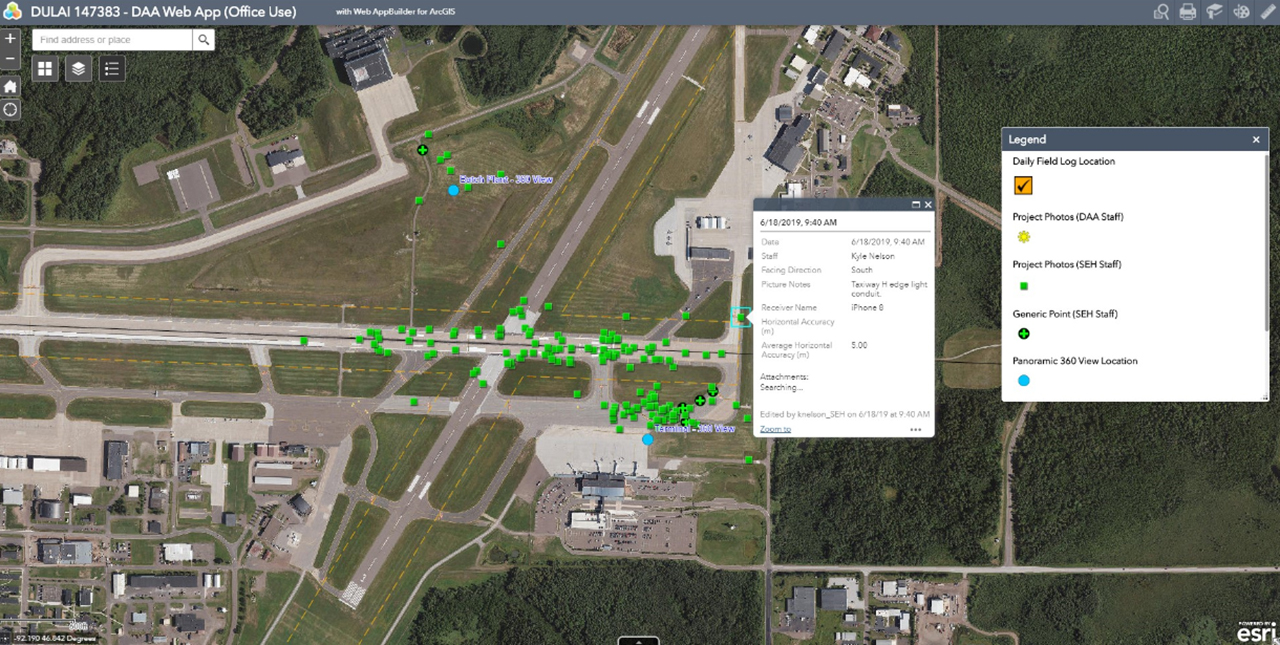 Summary
With a proper flight plan, pilots and their passengers are well on their way to a safe arrival at their destination. To accomplish your airport's vision, create a similar step-by-step process using the key elements presented in this article, including:

Know your schedule
Build an implementation plan
Know your funding sources
Initiate planning that will lead to on-time construction
Develop a successful environmental determination
Build solid stakeholder engagement
Have proper documentation
Use technology to assist the process.
About the author: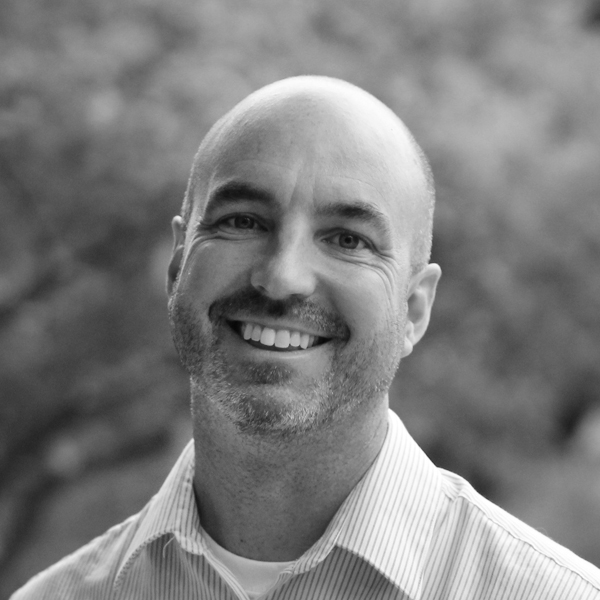 Shawn McMahon, PE* leads SEH's airport planning and design group in Minnesota, North Dakota, South Dakota and Iowa. He's also an airport engineer, project manager and SEH pilot. Prior to joining SEH, Shawn served as a C-17A Globemaster aircraft commander and instructor pilot in the U.S. Air Force. Collectively, these experiences provide Shawn a unique perspective, expertise and experience to his project management and design. This also empowers him to provide project teams with a balanced technical approach coupled with a pilot and airfield user perspective.
Contact Shawn
About SEH's airport planning and design group:
SEH's airport planning and design group consists of engineers, planners and specialists working on airport projects. The airports group specializes in planning studies, air and landside design and development, environmental determinations and grant management.