With a passion for transportation planning, extensive expertise, and commitment to collaboration, Mark Nolan, AICP, significantly impacts the projects he leads at SEH. Mark is a "boomerang employee," leaving SEH and returning. Since his return, he has brought fresh energy and new perspectives to the transportation planning group, ensuring a bright future for sustainable and equitable urban development.
Get to know Mark in this engaging Q&A session as we dive into his career journey, discover what drives his passion for transportation planning, and more!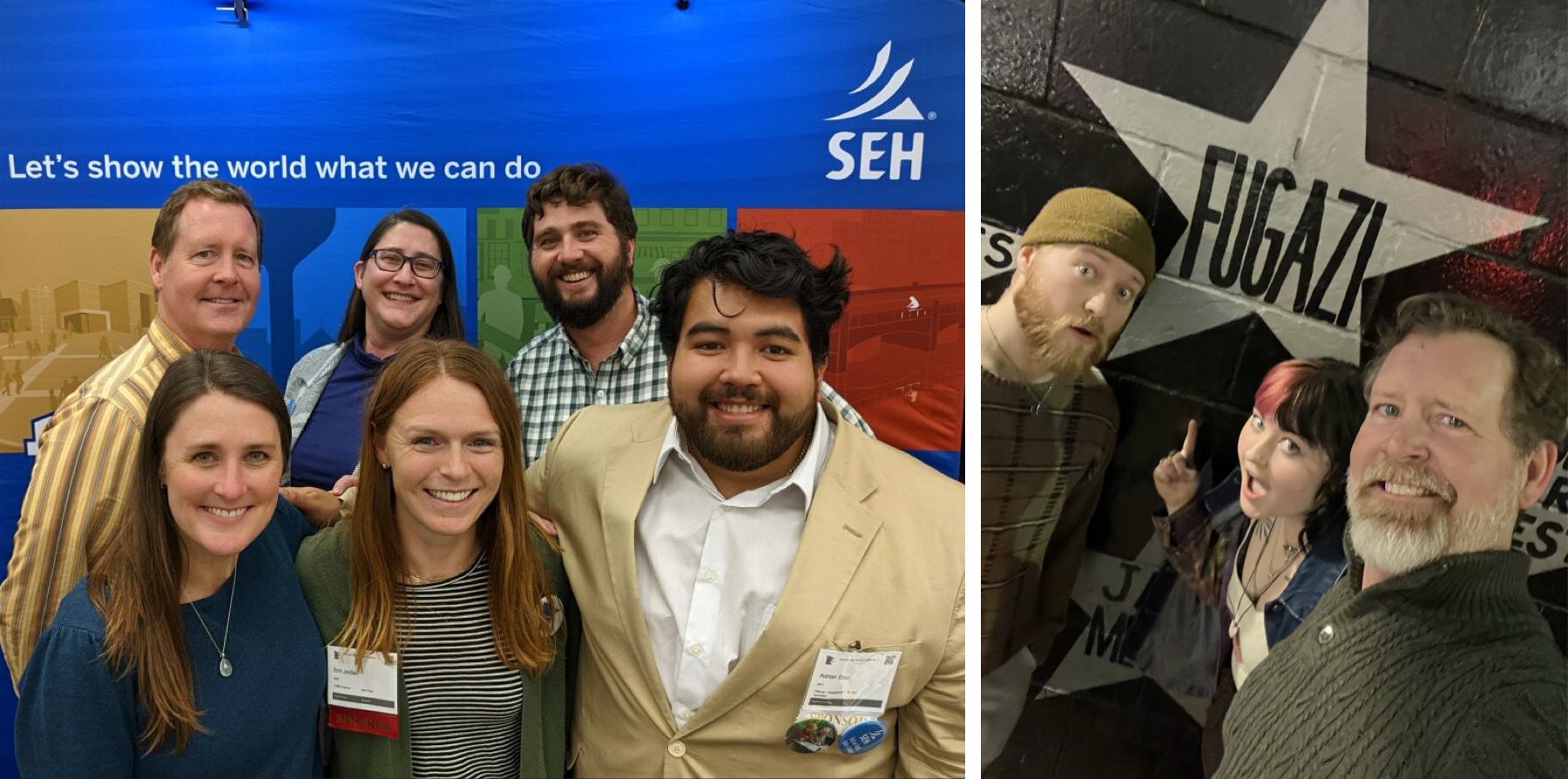 Share a little bit about yourself and your role with SEH.
I started my journey as an urban planner specializing in transportation and have a background in architecture. I joined SEH's planning and landscape architecture group in 2004 as the planning lead but left in 2006. Over the past two decades, I have gained extensive experience managing projects and people. I returned to SEH in 2021 and now serve as the leader of the transportation planning group, where we focus on providing equitable and sustainable transportation planning solutions and community engagement services. On a personal note, I am originally from the Chicago area and have a lifelong passion for the Chicago Cubs.
What inspired you to pursue a career in your field, and how did you get started?
I developed a keen interest in architecture during high school and participated in regional architecture competitions. I received a scholarship to study architecture and ultimately received my bachelor's degree in architecture from the University of Minnesota.
During my master's studies in my home state of Illinois, I became interested in the broader context of buildings and the systems surrounding them, ultimately focusing on urban planning with a focus on transportation.
What excites you the most about working on complex projects?
What excites me is the opportunity to collaborate with diverse disciplines and perspectives. Many projects I work on involve several subconsultants, each with specialized expertise. Building a team of your peers to tackle complex projects is incredibly rewarding. As a planner, I'm often considered a generalist with knowledge of various topics, and I enjoy not only doing the work but also managing projects alongside other experts. Working as a team, we can rely on each other's strengths and expertise to contribute toward the project's success.
Can you share a notable project you've worked on at SEH?
The Midtown Greenway Land Use and Development Plan project is the most notable. It was my first project as a manager with SEH, and I found it to be an incredibly gratifying experience. What made it special was the opportunity to establish relationships and collaborate with the City of Minneapolis staff. The project occurred in a well-known, reasonably high-profile area of the City, adding to the excitement. Working closely with highly engaged and passionate neighborhoods in Minneapolis was another exciting aspect.
Is there something about you that people may find interesting?
I'm a big fan of music and, particularly, live music. I used to write a blog focused on indie music. Bands would send me tickets to attend their concerts, and I would write reviews about the shows. On average, I still attend 10+ concerts a year, which is a lot of fun!