SEH reached a milestone this year in our Companywide effort to help fight cancer. As I reflect over the past five years, these are the five things I value about helping to create a culture of giving within our Company.
#5. Let employees lead
SEH employee-owners completed a survey sharing their thoughts on the charitable causes that resonated with their own beliefs and fit with the SEH core philosophy – Building a Better World for All of Us®. The two highest ranking charitable causes selected by employees were cancer support and food assistance.
Engage employee-owners to make them feel empowered rather than obligated.
#4. Giving helps you
There is comfort in knowing you're helping others and it is both rewarding and character building. It can leave you feeling good about your contributions and is a great way to help encourage giving back. It is also an opportunity to be grateful for what you have.
"The best way to find yourself is to lose yourself in the service of others."–Mahatma Gandhi
#3. Endless ways to make a difference
As an engineering and architectural consulting company we listen and understand there are valid concerns about the charitable giving campaigns, such as; we're busy in the field, we're working on projects and are out of the office and we may not have time to participate in office events. But giving back can be as simple as making a monetary donation online or getting involved in a 5k walk/run, or make something to share at your next bake sale or silent auction. With so many options there is truly a way everyone can make a difference.
Whether you give your time, financial support or your talents—you can make a difference.
#2. Creates a sense of unity
Giving back is a great way to connect people together and support a cause you believe in. Whether you host an event in the office or volunteer within your community, it creates a sense of unity in many ways:
It brings people together and bridges the gap between different departments
Gets employees away from their desks and out of their routines
Engages in competition
Gives employees something to get excited about
"Unity is strength. . . when there is teamwork and collaboration, wonderful things can be achieved."–Mattie Stepanek
#1. Makes an impact
Since 2014, the impact is not only made with the American Cancer Society (ACS), but felt within each of us and those who we help. This timeline shows the monetary contributions our employee-owners have made to the ACS.

Wrap it up
What I learned is that our culture of giving has always been a part of our Company. What I value about the past five years is our commitment and practice to support a cause that resonates with our employees and fits with the SEH core philosophy – Building a Better World for All of Us®.
About the author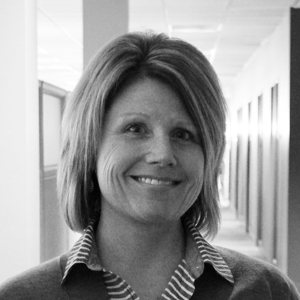 Debra Lee works in the marketing department, leads employee giving efforts, and believes giving back is the best way to build a better world. Contact Debra