The world is diverse and SEH is working to become even more reflective of the world we live and work in. We are dedicated to fostering an inclusive environment where all employees feel valued, can contribute and bring their very best.
So why does diversity and inclusion matter to our people? We asked our employees and here's what they had to say:
Employee Resource Groups
SEH Employee Resource Groups (ERGs) play a critical role in our mission toward creating a diverse and inclusive workplace. These employee-led groups offer collaboration with others who share similar interests and explore opportunities relating to personal and professional goals.
Two SEH ERGs—Women in Science, Technology, Engineering and Math (S.T.E.M.) and Young Professionals—have sparked conversations across the Company and resulted in increased collaboration. Each group has an executive champion and meets quarterly.
1. Women in S.T.E.M.
The Women in S.T.E.M. ERG is committed to empowering women in the workplace by fostering an environment of open communication and support. This group is a driving force in creating an environment that encourages advancing women in science, technology, engineering and math careers. In addition, this group is committed to educating women and men in our offices by providing important perspectives and learning opportunities from industry experts. In one learning opportunity, we invited a nationally renowned expert to provide insight on the importance of personal branding. The presenter examined the "why" of personal branding, but also how to build personal brands that are unique, individual, inspired and empowered.
2. Young Professionals
The Young Professionals ERG provides leadership, networking and mentorship opportunities for future leaders. The group, however, is not limited to young professionals. All employees are welcome to participate. It focuses on providing seminars, speakers and professional development such as a three-part series about financial planning.
Act of Excellence
Act of Excellence (AOE) is a peer-to-peer employee recognition program, recognizing individual acts of excellence in one of three categories: Accomplishment, Character and Innovation. The AOE program is an employee-led effort and helps to foster an inclusive environment. Employees have the opportunity to nominate their colleagues throughout the year.
Education
Continuing education is a foundational component of the journey toward diversity and inclusivity. Employees have the opportunity to attend workshops and on-line educational webinars. Leaders and supervisors attend training focused on skills supporting employee engagement and fostering an inclusive environment.
Conversations
SEH provides opportunities to learn from each other through on-going conversations about being more inclusive — knowing the best ideas come from having many voices in the conversation. Facilitated office discussions provide employees the opportunity to share their unique insights to create an inclusive environment. Team discussions provide an opportunity for small groups to outline their commitments to foster an inclusive team culture. Creating a more inclusive and diverse environment helps employees feel more empowered and engaged.
As you evaluate your organization or workplace, consider creating formal and informal opportunities for your employees. This worksheet can help start the conversation. Encourage teams to discuss the questions and provide their thoughts.
Bringing It Together
A diverse and inclusive workplace makes us all stronger. It helps us learn and benefit from different experiences, ideas and perspectives. Our collective talent and knowledge allows us to provide clients with innovative solutions for today's complex challenges, ensuring we live out SEH's core purpose of Building a Better World for All of Us®.
About the Expert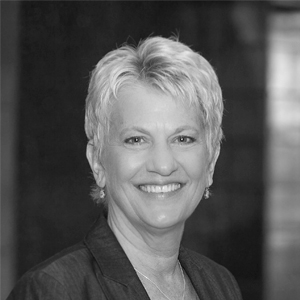 Bonnie Morey is SEH's learning and development manager. She is passionate about lifelong learning and working with employees to foster an inclusive environment "where you can be you." Follow Bonnie on Linkedin