The Clean Water Act requires the Environmental Protection Agency (EPA) to take chloride discharge into our water seriously. They have developed water quality standards to protect our water resources from high concentrations of chlorides and other salty parameters. And eventually, everyone will have to comply with these standards.
The states are beginning to regulate chloride and other parameters related to the salinity of our surface waters. In many cases, states are giving communities time to make progress toward salty parameter reduction in their wastewater discharge by issuing variances. But regulations are always changing and municipalities have to know how they're required to comply—and if they're not yet required, what they should think about when the regulations come.
High concentrations of chlorides are toxic to fish, invertebrates and some plant species. The chlorides are regulated by state pollution control offices through a number of parameters.
How does water become salty?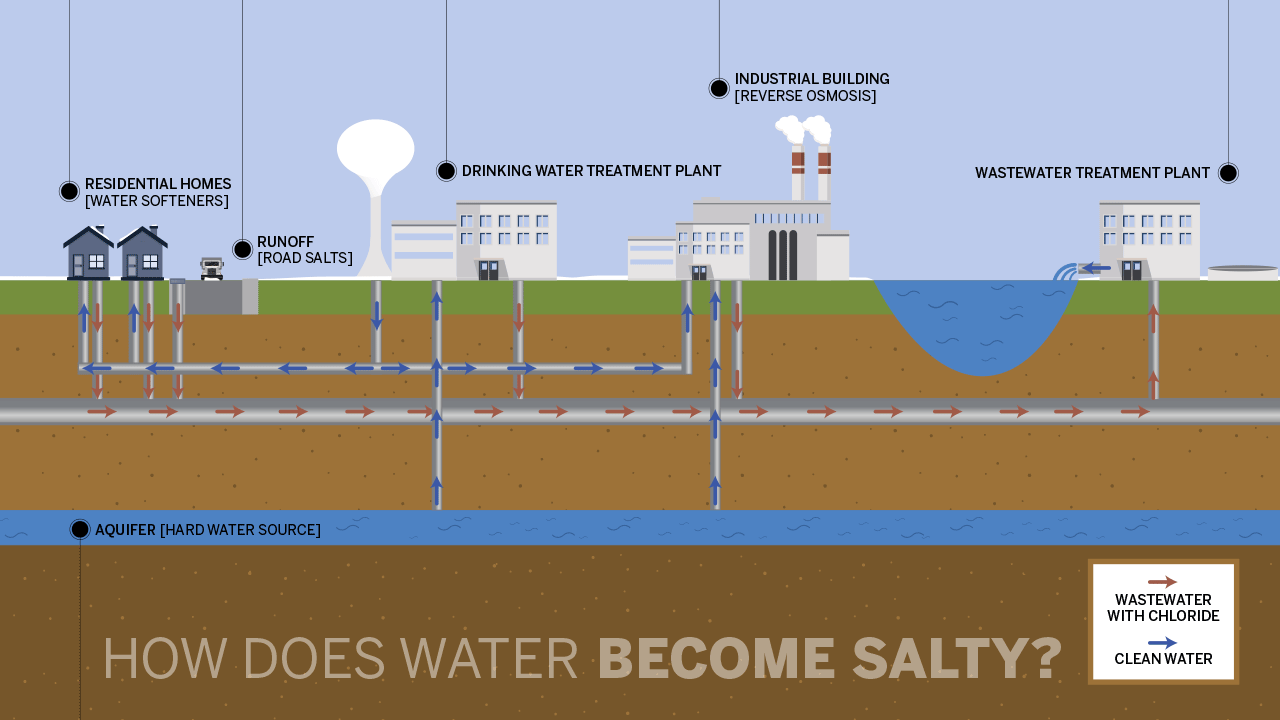 Sometimes, when treated wastewater is discharged from municipal or industrial facilities, it can elevate the salt levels in the receiving water. The salt levels rise due to a high concentration of chlorides, sulfates, salinity and dissolved minerals. Put simply, these are often called salty discharges. There are primarily two ways salty discharges can happen:
1. Salty parameters entering the plant – this is when sources of salty parameters contribute to the influent of a wastewater treatment plant. These sources can include things like:
Residential water softeners that aren't properly tuned discharging high levels of salt.
Industrial processes with water treatment processes that concentrate salts.
Municipal water treatment processes with reverse osmosis that generate a brine waste stream.
Combined sanitary sewer systems where road salt from runoff enters the system.
2. Receiving water sensitivity – the sensitivity of the water receiving the discharge can also play a role in how salty the water is in the end. The water's ability to naturally dilute the treatment plant effluent is based on its ability to dilute the plant effluent.
My community's water is salty, now what?
According to Kathy Crowson, SEH wastewater engineer, if a community has high chlorides and the wastewater plant discharges to a sensitive receiving water, it is likely they will be required to take steps to reduce the salty parameters.
"The approach taken by a community depends on where the chlorides are being generated." Crowson says.
A three-part plan can help your community deal with and plan for mitigating salty discharge.
Part 1: Monitor the salty parameters
Impacted communities are often required by the state to monitor their wastewater discharge for salty parameters. This differs from state to state. In Minnesota, the Pollution Control Agency requires this for facilities that discharge to a receiving water sensitive to chlorides.
Part 2: Evaluate the source of the salty parameters coming into your facility
Through testing, monitoring and inspections, a community can determine if the chloride is coming from home water softeners, industries, storm water or other sources. Understanding where the chloride originates is important so you spend your efforts and resources on finding the most cost-effective solution.
Part 3: Develop an affordable solution
Each community is unique in its salty parameter sources—so the solutions are tailored to each specific circumstance. There are several strategies for developing affordable solutions, including:
Short term solutions:
Require high efficiency water softeners.
Require pretreatment at industrial facilities.
Address any runoff issues contributing road salts.
Use sand and other products for deicing in the winter.
Long term solutions:
Improve and separate sewer systems.
Treat for hard water at water treatment plants.

Remove residential water softeners.
Use water softeners only when necessary.

Use a drinking water source that has less hardness, and/or blends with existing hard water.
Discharge your wastewater effluent to a receiving stream that isn't sensitive to salty parameters.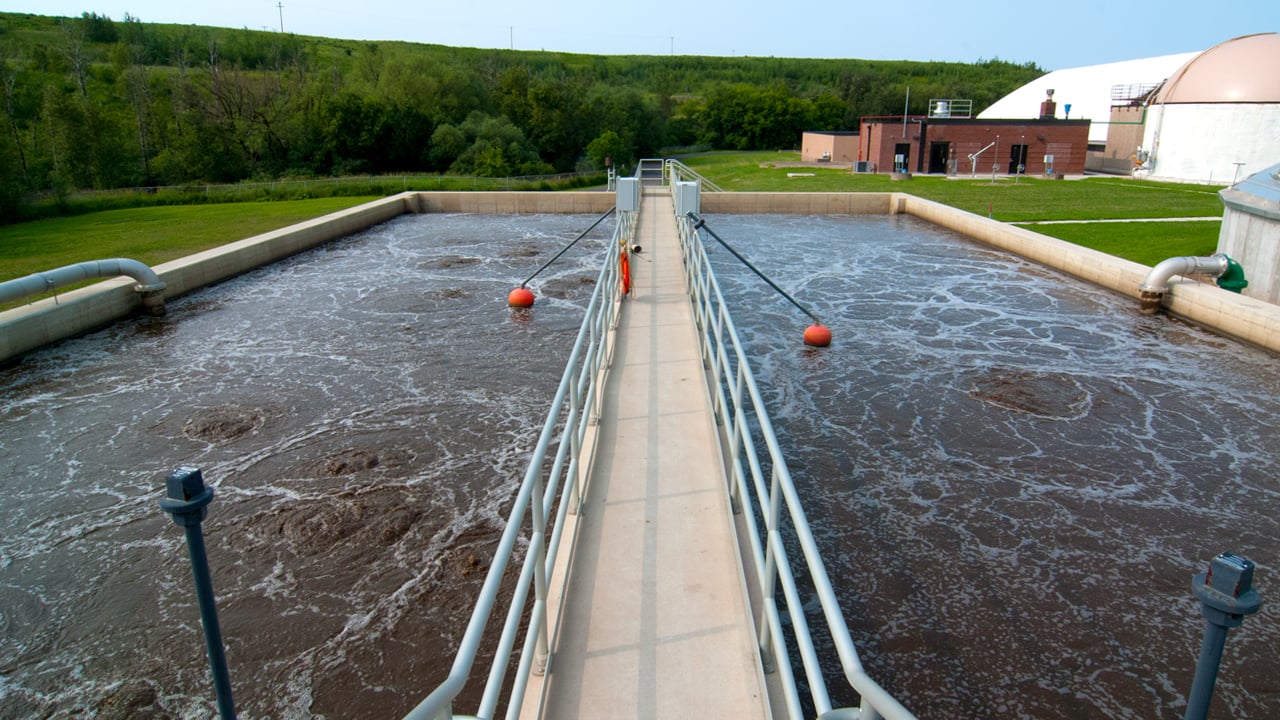 What if my community can't afford improvements on our own?
Of course, not all of these solutions will work in every community. And, in many cases, they're expensive. That's why it's important to explore funding options that may be available to your community. In many cases, long-term compliance may require plant upgrades. This makes it important to plan for these upgrades well in advance.
Mike Larson, SEH funding expert, explains a few popular funding sources:
In addition to the more traditional funding programs, states are designing new funding programs to assist with compliance of our regulatory environment. For example, Minnesota has a fairly new program, the Point Source Implementation Grant (PSIG) program. The program provides grants to communities that can fund up to 80 percent of eligible project costs or $7 million (whichever is less) associated with meeting water quality based effluent limits. In Colorado, they have the Energy and Mineral Impact Assistance Fund Grant that can be used to address water and wastewater needs. However, the community must be in an area impacted by minerals and mineral fuels production.
Some of the more traditional federal programs available across the country:
U.S. Environmental Protection Agency (EPA)
Water Infrastructure Finance and Innovation Act (WIFIA) – federal loan program
Minnesota Public Facilities Authority
Clean Water and Drinking Water Revolving Funds

Low-interest loan program with principal forgiveness provisions based on community demographics such as median household income and population.
USDA Rural Development
Loan and grant programs for eligible communities (rural) addressing wastewater and drinking water improvements.
U.S. Department of Housing & Urban Development (HUD)
Through the Community Development Block Grant program, HUD distributes funding to states to competitively distribute to low income communities to address public infrastructure issues such as wastewater and drinking water.
National Rural Water Association
A loan program designed to meet the unique needs of small water and wastewater utilities.

Can fund short-term repair costs, small capital projects or preliminary design costs associated with larger projects.
"There is funding available for many of these projects needing to meet chloride limits," Larson says. "But it does require a comprehensive understanding of the funding sources, their priorities and the timing of the programs. It also helps to have an understanding of which sources can be leveraged with each other."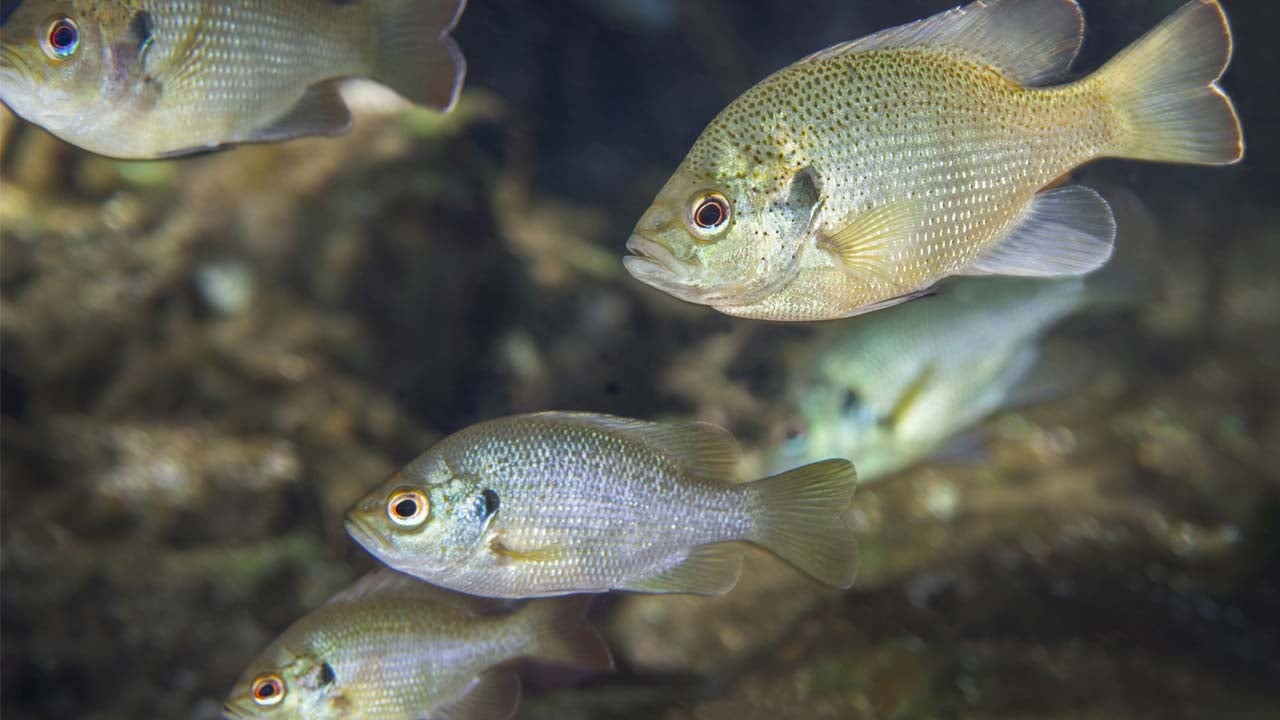 What are the states doing?
Since each state is handling salty discharge differently, here's what some of them are doing.
California: On the West Coast, they're focusing on residential water softeners. Some cities have outright banned them. Others pre-soften water before it gets to the residents. And some cities are educating residents on the efficient use of softeners or promoting the use of high-efficiency models.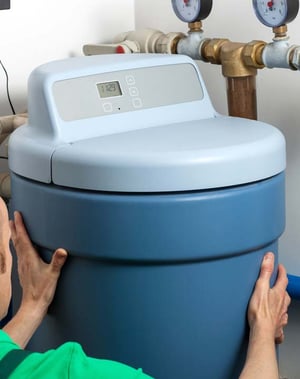 Colorado: Colorado is exploring policies regarding discharge salinity. Currently, there is policy in place for discharging into the Colorado River Basin, which drains the portion of the State west of the Continental Divide.
Iowa: Iowa is currently researching the best way to move forward. Right now, they have site specific standards for chloride, which is based on water hardness.
Indiana: Indiana operates similarly to Iowa. There are protective measures based on hardness and sulfates. Some cities in Indiana plan to use reverse osmosis when their water treatment plants need replacement.
Minnesota: The Minnesota Pollution Control Agency (MPCA) measures salty discharge in municipal treatment facilities and identifies and applies limits based on the receiving water.
Wisconsin: Wisconsin is studying the best method for compliance. Cities can apply for variances to the chloride standard. Some cities are promoting efficient water softener use with their residents.
Summing it up
The Clean Water Act enables the EPA to protect our environment and our water. Discharging excess chlorides and other salty parameters have negative effects on the environment and the EPA is asking the states to develop guidelines for compliance. Every community has its own circumstances contributing to salty wastewater discharge. And there are just as many solutions you can apply. From short-term fixes to long-term solutions, the answer often lies in the funding, and how you secure it.
About the Authors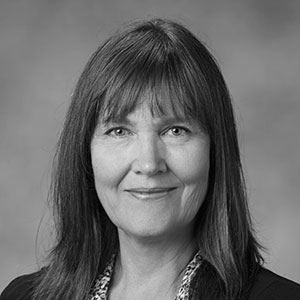 Kathy Crowson, PE*, leads SEH's wastewater practice in Minnesota, North Dakota, South Dakota, Iowa, Nebraska, Texas and Virginia. She has worked tirelessly throughout her 30+ years in the wastewater industry to help communities preserve and protect the resources they rely on every day. Contact Kathy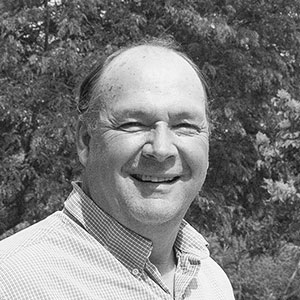 Mike Larson is a community development specialist who understands that taking advantage of the right financing packages can help communities better tackle projects. Contact Mike