Weaving 6 miles of regional trail over, under and through a first-ring suburb.
In this interactive case study, members from the Nine Mile Creek Regional Trail team reveal 11 lessons learned and actionable tips to put to use on your next project. We also share how a line on the page of a master plan became 6.1 miles of ADA-accessible trail through the heart of a first-ring suburb, now serving 100,000+ users.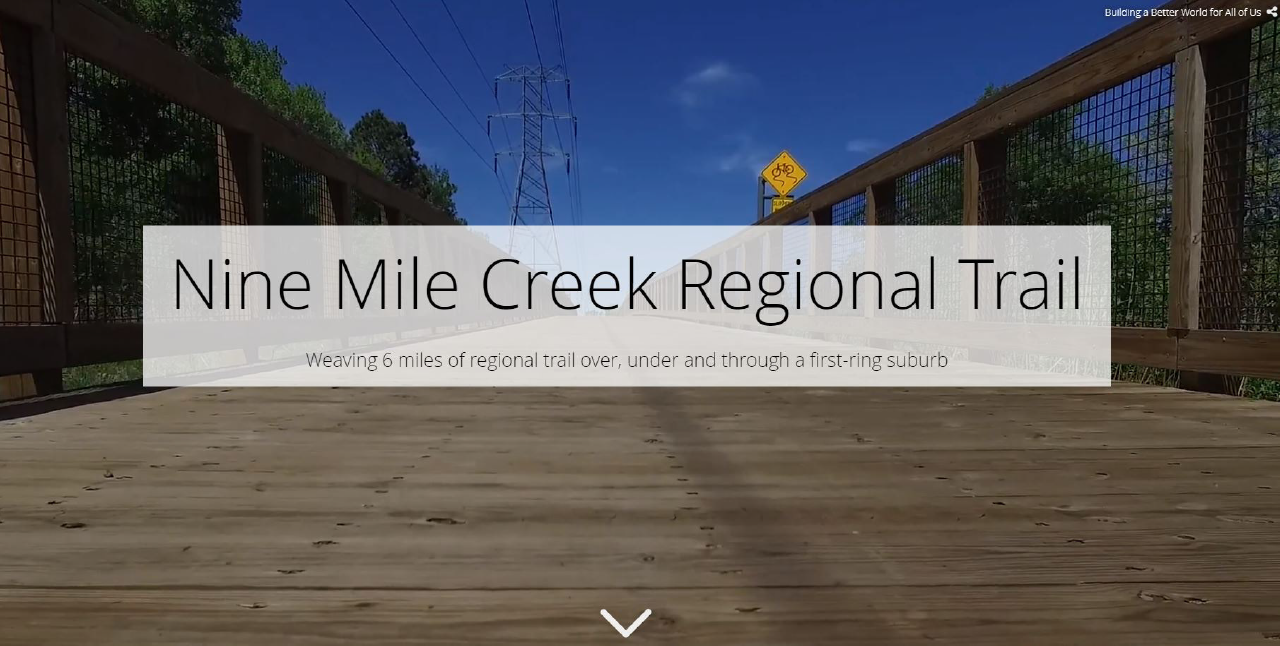 Featuring video, drone footage, interactive maps and technical design solutions, this unique study also answers your most pressing challenges, including:
What should you always consider before designing any bridge, street or roundabout?
What unexpected season is most advantageous for construction?
Why do all projects need a lifecycle analysis and vulnerability assessment?
Which front-end measures can eliminate back-end expenses?
What are the keys to private property easements, land acquisition and right-of-way?
What should you always keep in mind when working with multiple communities simultaneously?
---
Let's Connect
Are complex challenges keeping your current or next project from moving forward? Our team of experts have successfully overcome all manner of roadblocks at every project stage – they have the practical knowledge and solutions to keep your project on track. Connect with us by using the form provided below.