Randy Sanford, PE (WI), has been named Regional Practice Center Leader (RPCL) for Sales in Minnesota, North Dakota, South Dakota, Iowa, Nebraska, Virginia and Texas.
In the industry for 28 years, Randy is an SEH principal, project manager, civil, water and traffic engineer, and business development leader.
"Randy stepping into this role is exciting for a multitude of reasons. Over the course of his 21+ years with SEH and more than a decade as a sales leader, Randy has played an instrumental role in company growth, the services we offer and the level with which we serve our clients. He has and will continue to foster trust, credibility and confidence with SEH clients and his colleagues as we continue to strategically expand in current and new areas."
–Benita Crow, PE (MN, WI), SEH Vice President, Regional Leader
Randy has been involved with many facets of SEH's business over the past two decades – including managing a number of award-winning transportation, civil and water resources projects. He has led company growth in the La Crosse, Wisconsin, area since 2009. Uniquely, Randy is also a "boomerang" employee, meaning he briefly departed SEH in 2001 before returning in 2004.
We sat down with Randy to learn more about his vision for this role, including why he's excited to continue growing his career with SEH and help expand our service offerings for clients. Randy also shares lessons learned for young professionals new to the field.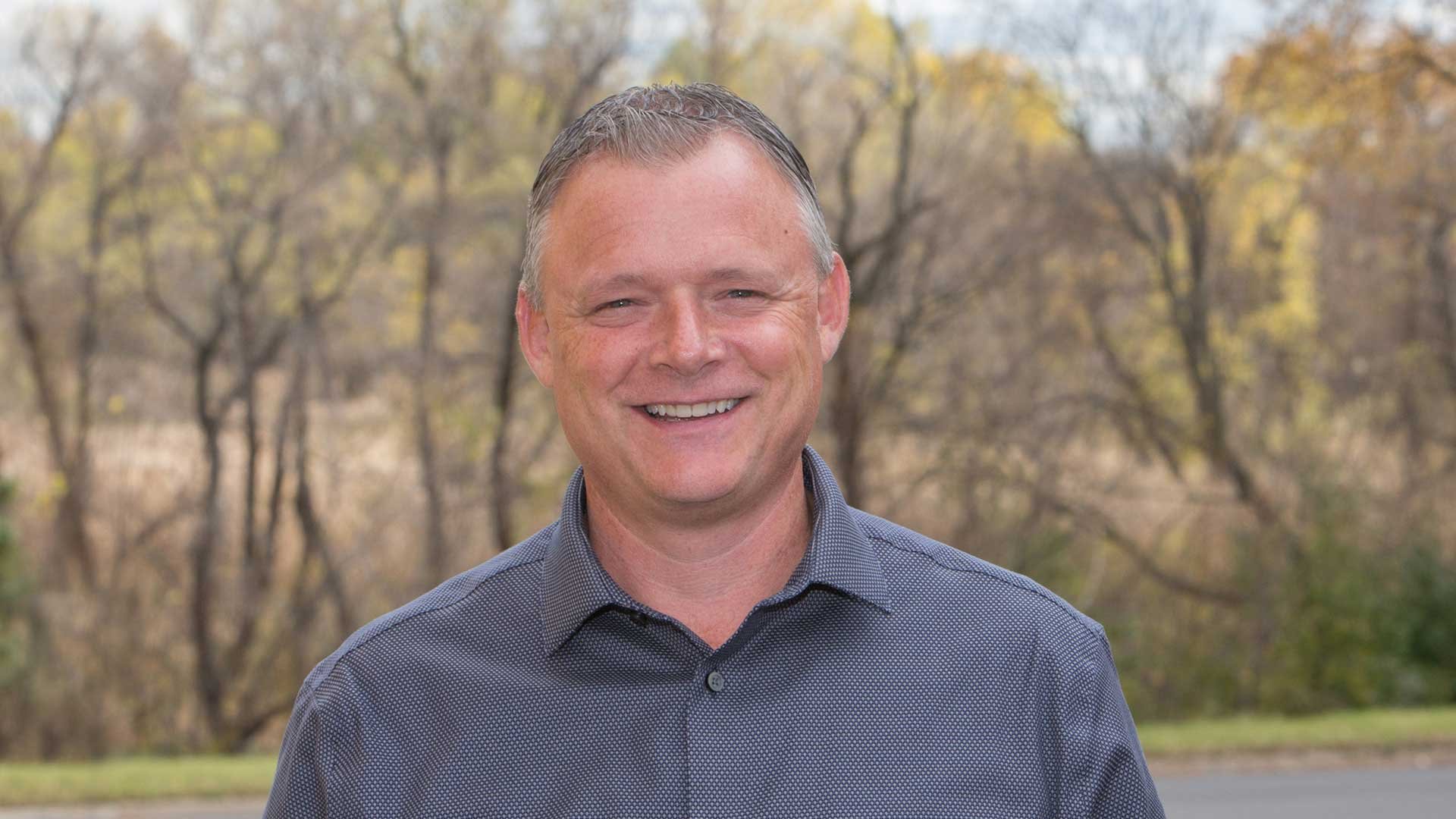 What are you most looking forward to with the RPCL for Sales role?
One of the statistics I am most proud of as a company is the fact that more than 80% of our clients are return clients. We promise exceptional service and expertise, and we give everything we have to deliver this to our clients.
I am excited to actively listen to and understand the needs of new clients, connect these needs with the right solutions, and showcase what it's like to partner with SEH so that they have a trusted, multidisciplined consultant partner to rely on for years to come.
What does success look like to you? What do you hope to bring to clients in this new role?
My career did not begin in sales. I came up as an engineer and project manager. This technical background has allowed me to see things with the eyes of an engineer to best support our clients and the teams we put in place on their behalf.
It's also led to a client-centric approach to business development that goes far beyond closing deals. SEH is not here to sell you a bill of goods and put pen to paper; we are here to understand your needs, establish trusted relationships, provide solutions that last and set your communities up to thrive for the long term.
What led you to SEH? Why have you stayed so long?
SEH cares deeply about the career development of its employees; part of this cause means helping to make sure we have the opportunity to work where we can be at our best. I began my career with SEH as a civil engineer. I departed for a few years in the early 2000s but excitedly came back when the right opportunity came about. I have since been here for 18 years running, growing into a multidisciplined project manager, senior principal and business development leader.
I have been able to build and shape my career in a way that best suits the company's needs but also my own professional and personal interests. Beyond that, I have the opportunity to work with people of the highest character and collaborators in every sense of the word.
What would you tell a potential recruit as to why they should consider joining SEH?
SEH is a 100% employee-owned company. This is highly unique and creates not just a deep pride in our people and the projects we work on, but an understanding that when the company succeeds, we are all rewarded through the SEH Employee Stock Ownership Plan. As employee-owners, we play an integral role in determining the future of the company – whether nominating and voting to elect board members, leading the creation of our employee plans or having a voice in the strategic growth of the company.
In addition, I have called Wisconsin home for my entire career. I will be serving states outside of Wisconsin and traveling often, yet I have the full support of the company to keep my home and family in the state that we love. This is because of our Together From Anywhere working model – meaning you can be remote, in the office or a hybrid of both.
Any advice for someone just starting out in the industry, such as a student or intern?
The beauty of the engineering industry and a company like SEH is that you are surrounded by team members you can rely on. Every amazing project around you – whether a new bike trail, carefully designed intersection, wastewater treatment facility renovation or 1,000+ ft. Bridge with pedestrian lanes – took a team of people coming together to solve a collective problem.
Whether new to the field or several years in, never forget that you are not expected to do it all solo. Embrace the help around you; one day, you will be the person others look to for help.
Connect with Randy to learn more about his career path, experiences and vision in this new role.
Visit SEH Careers to learn more about company culture, what it means to be 100% employee-owned and to explore the company's many available career opportunities.