The SEH Act of Excellence (AOE) program empowers all employees to recognize their colleagues who help make SEH a top workplace. Each quarter, an employee-led committee reviews the nominations and selects a winner for each category – Accomplishment/Innovation, Character, and Teamwork.
Congratulations to SEH's fall 2022 AOE winners Erin Jordan, Alec Babin, Samantha Fanion, Jordan Townsend, and Cesar Molina! Below, we spotlight each employee and team, including the nomination category and why we celebrate them.
---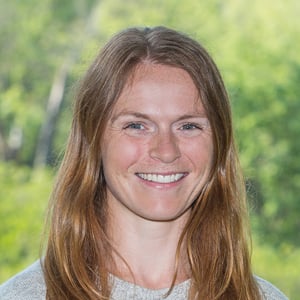 Accomplishment/Innovation
Erin Jordan, PE (IA, MN, WI)
Professional Engineer
The Act: SEH is upgrading 26 bus stop locations to prepare for a new Bus Rapid Transit (BRT) corridor which requires multiple design teams and design review coordination with three cities, two counties, the Department of Transportation, and transit representatives. Erin was responsible for developing a resource tool to facilitate a typical application of various agency standards and best practices for integrating pedestrian, bicycle, and transit facilities. The tool summarizes planned projects that overlap the corridor to identify opportunities for accommodating future improvements that complement the overlapping project objectives. Additionally, Erin created a Multimodal Treatment Considerations and Design Guidance Memo to capture issues and opportunities for pedestrians, bicyclists, busses, and safety impacts. Erin also coordinated an internal technical review with experienced SEH traffic engineering staff before distributing the report to the various design team partners and agency representatives.
"We can all be proud to have worked with Erin and commend her for diligence in composing such a thorough and useful tool for this high-profile project," and "Erin's work represents the best of what SEH is able to offer our clients" are just a few comments from the review team.
---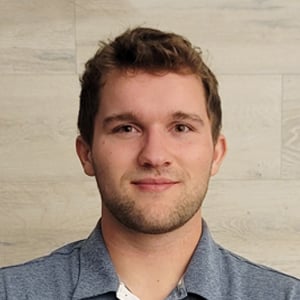 Character
Alec Babin
Graduate Engineer
The Act: An SEH project manager had little to no advanced notice to attend his grandfather's funeral and needed someone to cover his project while he was gone which included performing daily construction inspections. Alec jumped in and volunteered, and while Alec was covering, the water main on the project broke and quickly flooded the dig pit. Due to the project history, the water had to be containerized and hauled away, taking up a lot of time in a situation where every minute counts. Alec stayed on site late in the evening to make sure everything got dewatered appropriately, and the watermain was repaired and turned back on – a long day! As a graduate engineer, he did this with no previous experience working with city staff and then attended an early morning class the next day. Alec took good notes, maintained good coordination, and had a positive attitude throughout.
---
Teamwork
Samantha Fanion, Graduate Engineer
Cesar Molina, Engineer in Training (CO)
Jordan Townsend, PE (CO)

The Act: SEH completed 14 weeks of construction observation services at one of the largest airport pavement projects in the southwestern region of the U.S. The project included taxiway reconstruction and a complete mill and overlay of the only runway at this airport. To minimize disturbances to airport traffic, the runway work required a 10-day shutdown of the airport and working 24-hour days to complete the project. After the pavement was completed, another 20 nights of nighttime work was needed to complete runway grooving and striping. The team performed their duties throughout the project without a hitch, which required accommodating multiple 12-hour plus shifts and working through the night to complete project goals. The team rearranged their schedules to meet the project's needs and communicated with each other at key intervals to make sure project tasks were covered.
---
Learn more
Why SEH? Check out our Careers page.
Join our team: find your career at SEH.