SEH established the Act of Excellence (AOE) program to empower all employees to recognize their colleagues who help make SEH a top workplace. Each quarter, an employee-led committee reviews the nominations and selects a winner for each category – Accomplishment/Innovation, Character, and our newest category – Teamwork.
Congratulations to SEH's fall 2022 Act of Excellence (AOE) winners Jordan Townsend, Bailey Nelson, Aaron Chute, Eric Gjerdingen, Emily Honerbrink, Deb Lee and Marissa McManus! Below, we spotlight each employee and team, including the nomination category and why we celebrate them.


---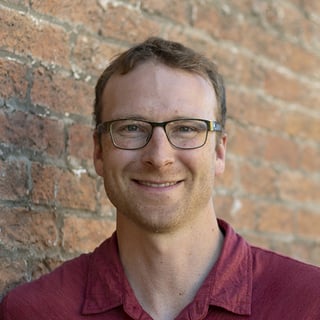 Accomplishment/Innovation
Jordan Townsend, PE*
Professional Engineer
The Act: Jordan worked on a rural roadway improvement project involving several miles of horizontal and vertical alignment adjustments and paving improvements in Colorado. The construction project was well underway when the team was presented with some challenges. He redesigned several thousand feet of roadway, staying ahead of the contractors who were also involved. The client thanked Jordan for his extra effort to help ensure the entire project team, which included county, contractors, and other stakeholders, all had a chance to weigh in on the redesign.  
---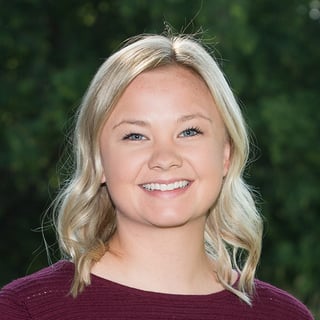 Character
Bailey Nelson
Scientist
The Act: At SEH, we are incredibly proud of the airport projects we work on with our clients and are excited to tell the story and celebrate each accomplishment. The South St. Paul Airport reconstructed its sole runway in just 18 days. The reconstruction included new taxiway connectors, drainage features, a new state-of-the-art runway lighting system, pavement reclamation, bituminous pavement, and pavement marking. After years of master planning, property acquisition, stakeholder coordination, and project implementation, Bailey documented the construction progress and runway grand opening. She shared this story to celebrate an extremely successful project on social media. Bailey volunteered to film and complete interviews late into a Friday evening and captured critical footage by volunteering her time. Check out the runway opening and first aircraft landing for yourself!
---
Teamwork
Aaron Chute, Senior Application Development Manager
Eric Gjerdingen, Multimedia Design Leader
Emily Honerbrink, Senior Strategic Marketing Manager
Deb Lee, Marketing Specialist
Marissa McManus, Senior Graphic Designer

The Act: The SEH website platform was no longer going to be supported in November 2022. SEH planned a website migration to a new platform starting in May and concluding in November 2022. During this time, the website began to shut down for hours at a time, causing our website to fail – recruits couldn't apply for jobs, clients couldn't access content, and the thousands of people who visited our website each month came to a page that said website down. Eric played a significant leadership role and worked with Aaron on multiple scenarios to address the issue, which included building a brief temporary site. Instead, Eric led the team to completely rebuild our current website on a new platform, a monumental lift. For over three weeks, Eric put in 65-plus hours to prepare a plan and re-launch site. He then led the team of Emily, Marissa, and Deb to have a full-on push to develop, proof, and launch thousands of pages in a week. Aaron and Eric determined a ready-to-migrate time/date, and Aaron worked tirelessly over the weekend to help ensure the entire site migrated. It was mission-critical to our company and was successful because of the team's "all in, do anything I can" approach to reach success. This accomplishment truly showcases our values of service and accountability!
---
Learn more
Why SEH? Check out our Careers page.
Join our team: find your career at SEH.