For the second consecutive year, SEH has been recognized nationally as a Top Workplace, a prestigious award celebrating companies that make the world a better place to work by creating an engaging work environment and giving employees a voice.
"It is a great distinction to be named a USA Top Workplace," says David Ott, CEO/President. "We are dedicated to Building a Better World for All of Us® and fostering a culture where employees feel connected, valued, and supported."
Top Workplaces USA, facilitated by Energage, recognizes organizations that demonstrate commitment to their employees' well-being by providing benefits such as competitive compensation packages, flexible work arrangements, and opportunities for career growth. Additional factors include policies and practices that prioritize diversity, equity, and inclusion.
Over 42,000 organizations were invited to participate in the survey and winners were chosen based on feedback gathered through an employee engagement survey. Survey results, which include 15 culture drivers, are compared against industry benchmark.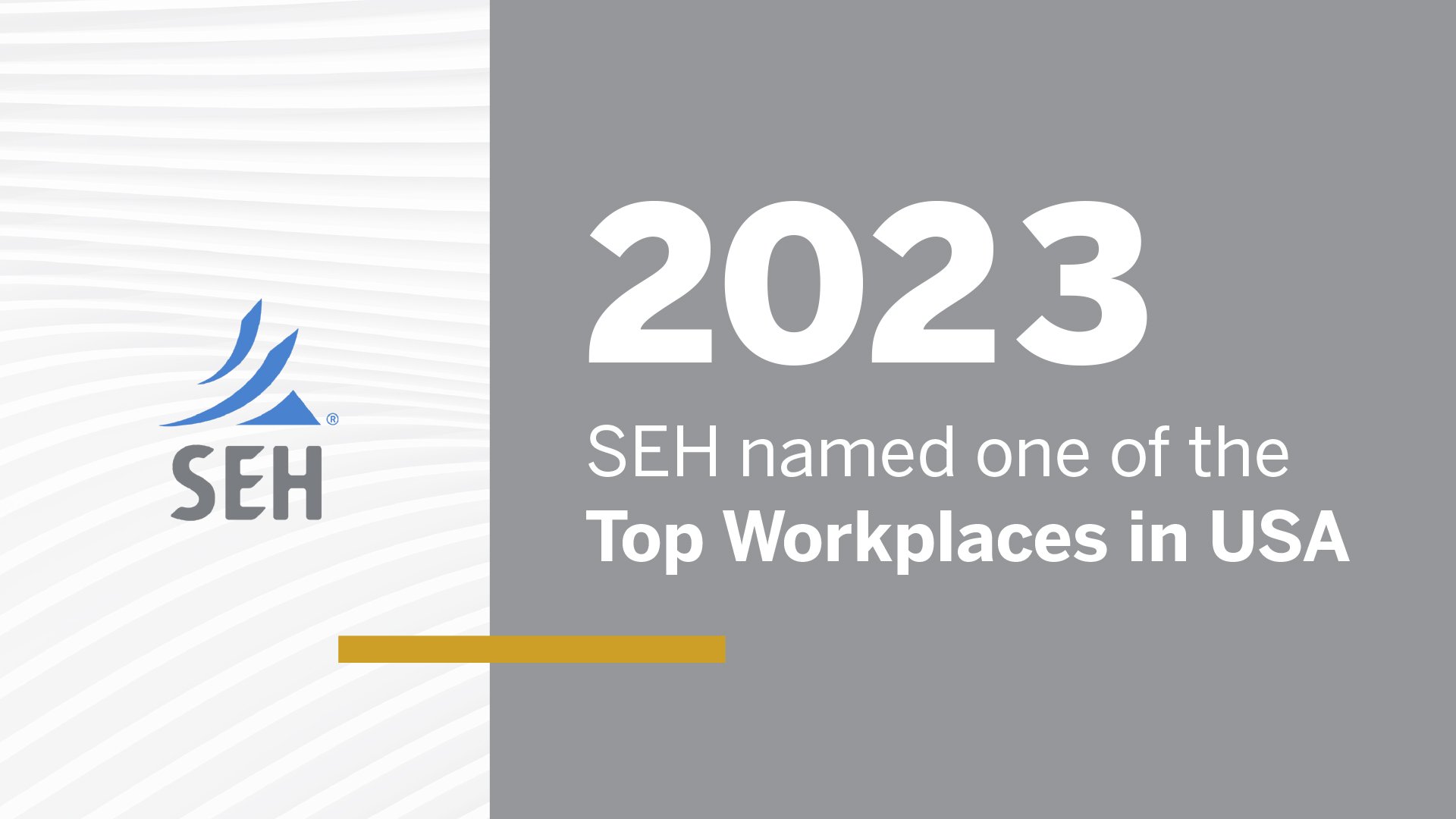 SEH has more than 800 employees Building a Better World for All of Us® throughout the US. Learn more about SEH.
Want to work at a top workplace? Check out our job listings on our Careers page.