Engineering News-Record (ENR) has named SEH to its Top 500 Design Firms list for 2022. For 20 consecutive years, SEH has ranked in the top #150 of nationally recognized firms.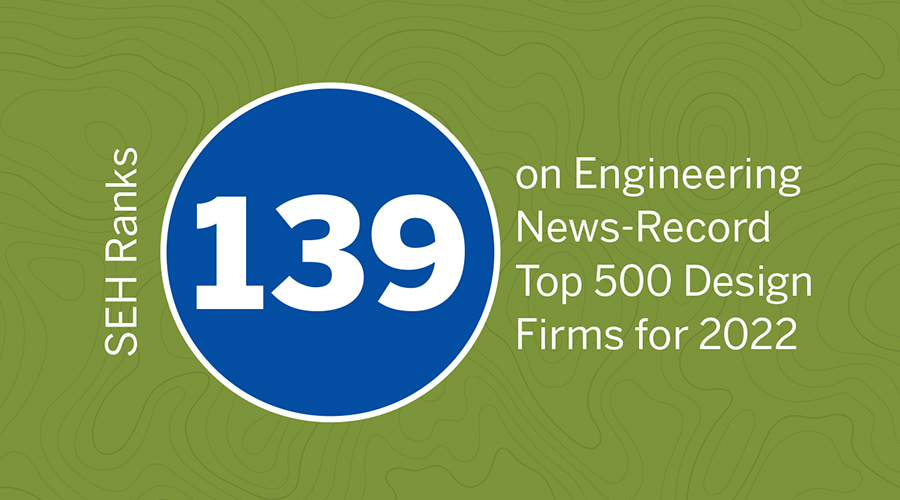 We're honored to be recognized year-over-year as a one of top engineering/architecture firms in the nation. We have the responsibility and opportunity to solve some of the world's most complex challenges. The infusion of new infrastructure funding is an opportunity to invest in and rebuild our communities – resulting in a better quality of life for all. We are truly Building a Better World for All of Us ® to provide clean and safe drinking water, reliable roads and bridges, and address climate resilience, and social and environmental justice.
– David Ott, CEO/President
The ENR Top 500 Design Firms ranking is based on each firm's revenue for design services performed in the previous year. For the complete list, click here.
In this video, you will get a glimpse of our dedicated professionals putting our mission of Building a Better World for All of Us® into action: