John Thom has been investigating water for nearly 60 years to help cities test drive which water treatment solutions might work before they invest millions in building or renovating a treatment facility.
He has the kind of knowledge utilities across the country seek out—helping communities breathe a sigh of relief when it comes to their water supply. Even though he technically retired in 2001.
His retirement lasted all but one week before he was back out helping communities find solutions to their water supply challenges. How does it do it? He travels from town to town with his own mobile laboratory.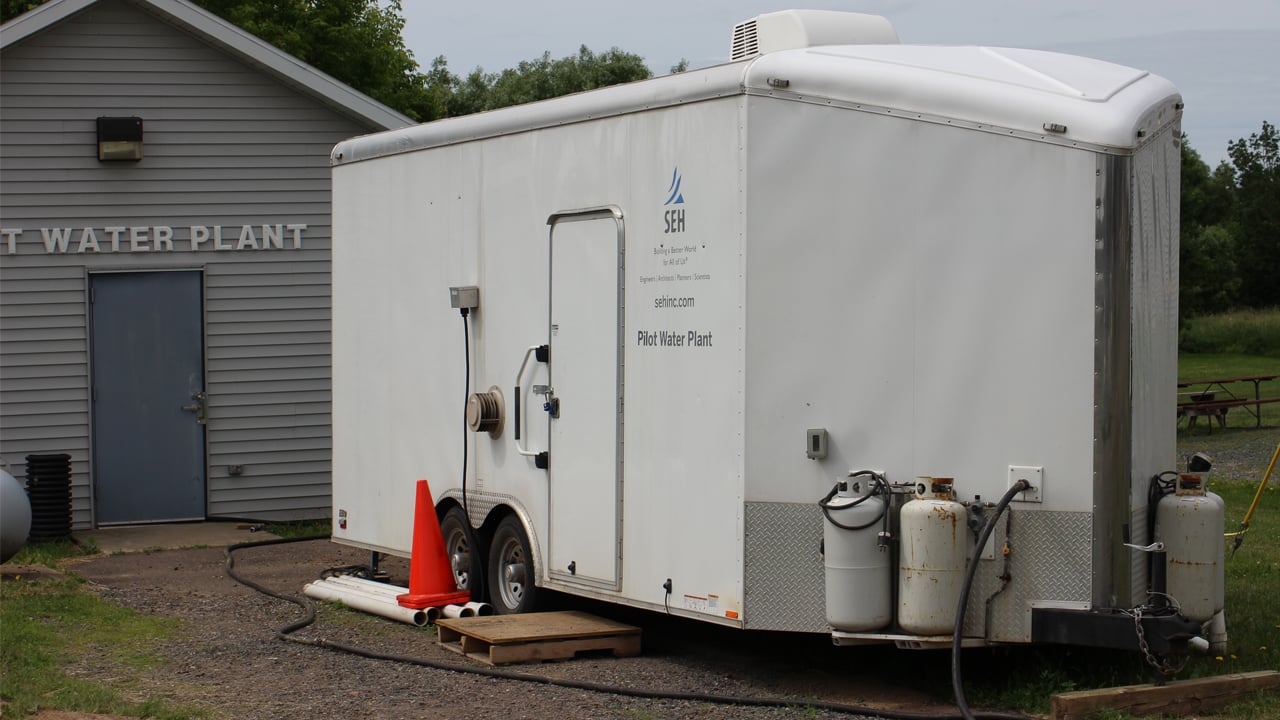 John, a jack-of-all-trades, travels across the country pulling the SEH pilot water plant trailer. The trailer gives communities the information to make decisions about water treatment needs and equipment options before they invest in a specific treatment approach. Every city has a unique set of variables which require specific solutions to treat water. In his mobile trailer, he conducts experiments to help identify the right treatment approach.
If there's a problem on a small scale in a pilot test, that problem becomes a really big problem once a treatment facility is built.
– John Thom
John custom-built the pilot water plant himself. During his past experience working as a utility operator, he built similar pilot trailers. As he explains, constructing the trailer required some experience. The first one he built didn't have any plans or drawings. He relied on his deep experience as a water and wastewater operator and educator to build the trailer.

Inside the trailer, a network of tubes, pumps and filter media feed into the laboratory where Thom simulates water treatment processes.
John, a former water and wastewater educator, operations specialist and machinist operates the pilot water plant. The plant gives communities information to make decisions about their water supply, before making adjustments to or building new treatment plants.
"I feel as though I'm a value to the cities we serve and to the industry," he says. "Plus, I'm a workaholic and I enjoy it!"
But that's not the only reason he does it. One of the best parts of the job is the friends he's made along the way. The soft-spoken, amicable John travels from town to town meeting current and former utility workers for coffee, lunch and catching up.
"Part of my job is just getting to know people," he says. "That connection with the communities is something I really enjoy."
How the pilot trailer works
The pilot water plant taps directly into a city's water supply where John begins his process. Depending on the needs of the community, he helps them figure out the best way to remove manganese, ammonia, iron, radon, radium and a host of other contaminants that might be in a water supply. His processes include anything from chemical mixing and flocculation to settling and filtration. Through these processes, Thom helps communities decide the best possible solution to treat new or existing water supplies so they can enjoy the highest quality drinking water while at same time investing taxpayer dollars wisely.
I always tell people what I do is pry the secrets out of the water.
– John Thom
Using the pilot trailer, John is able to determine what method will best serve the community he's working with. Water treatment plants are sometimes built or upgraded using generalized treatment processes. But that's expensive. His process helps optimize treatment plant designs and make the most out of budgets and resources.
"It's better to make a mistake on a small scale with the pilot plant, rather than full scale," John explains.
The cost of a typical pilot treatment study is a fraction of the cost of a complete water treatment plant design, often less than one percent. It's also much more cost effective than redesigning an existing plant.
Look inside the pilot water plant
Take an interactive look inside the pilot water plant. Use your mouse to scroll around, looking at the different features inside.
Bringing it all together
When a city is facing the decision to build new or renovate a treatment facility, it pays off in more ways than one to test potential water treatment solutions prior to making a decision on whether to build new or renovate. The pilot water plant also helps cities make decisions on which treatment approach is best for the community. John has been working and educating in the water industry for decades. It's a passion he's followed for nearly 60 years. And he isn't giving up on that passion any time soon. The pilot water plant Thom operates helps keep that passion active and gives communities the answers they need to make smart decisions regarding their water supplies.
About the expert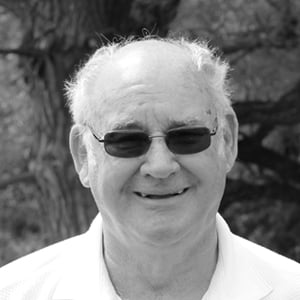 John Thom joined SEH when he "retired" in 2001. Since, he's logged thousands of road miles and used thousands of test tubes to help communities make wise choices to create clean water. He is a machinist, water utility educator, hydraulics mechanic, chemist, water operations specialist and friend of utility operators everywhere. Contact John