Challenge
Bear Development originally had no plans to develop the 404 acres of agricultural land that included the Barnes Creek wooded stream corridor. Local land use plans and groundwater modeling had deemed the property unfit for future development.
SEH's team of wetland specialists, engineers, and environmental experts partnered with Bear Development to propose a wetland mitigation bank that would alleviate property costs, protect the local habitat, and help other private businesses offset wetland impacts created by new development.
---
Related Content: Watch and Learn Now: How To Do A Wetland Delineation (sehinc.com)
---
Solution
SEH carefully guided Bear Development through the complex regulatory approval process at the state and federal level, which involved the Environmental Protection Agency (EPA), Army Corps of Engineers, and Wisconsin Department of Natural Resources (DNR). The design and approval process, which involved field work, bank restoration, surveys, data collection, environmental studies, and multiple report submittals over the course of three years, resulted in Barnes Prairie being approved as one of the largest mitigation banks in the State of Wisconsin.
The project integrates with and supports Chiwaukee Prairie, one of the state's largest prairie complexes and the most intact coastal wetland in southeastern Wisconsin and northern Illinois. Chiwaukee Prairie has been listed as a National Natural Landmark by the National Park Service, is designated as a State Natural Area, and was named a Wetland of International Importance by RAMSAR.
Of Barnes Prairie's 404 acres, approximately 200 acres incorporate wet to west mesic prairie and sedge meadow restoration. Enhancement and restoration of a remnant oak opening and tall grass prairie will also occur on nearly 200 acres. Overall, Barnes Prairie Mitigation Bank will support the more than 75 grassland and wetland bird species, many of which are listed species and have been observed breeding at Chiwaukee Prairie.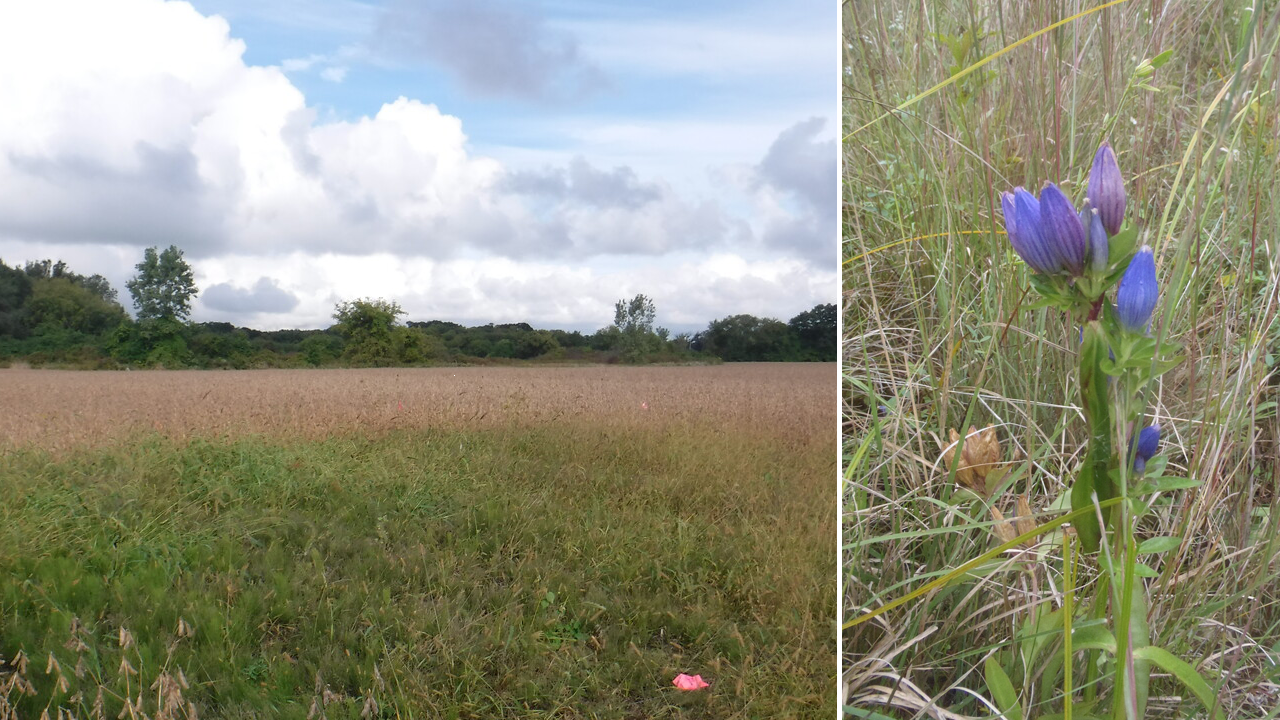 Project Name
Barnes Prairie Mitigation Bank
Location
Pleasant Prairie, Wisconsin
Client
Bear Development
Features
One of the largest mitigation banks in the State of Wisconsin
Provides habitat for grassland birds, which are on the decline nationwide
Located adjacent to one of the largest prairie complexes in the state
Restoration work will protect and improve riparian habitat along a half mile of Barnes Creek and its tributaries
Services
Civil engineering
Environmental
GIS
Natural resources
Survey
Water resources engineering