Challenge

The Metropolitan Council Environmental Services (MCES) operates the Empire Wastewater Treatment Plant (WWTP) in Farmington, Minnesota, serving a population of 150,000 across five communities in the Twin Cities metro area. MCES sought to develop comprehensive overview training before and after the new facility was constructed to equip MCES staff with the necessary knowledge of each unit process to optimize plant operations.

Solution
SEH engineers and operations specialists collaborated with MCES and Empire WWTP staff to develop comprehensive, multi-year operator training resources for the liquids and solids treatment processes at the 24 MGD Empire WWTP facility.
The trainings, integrated into the Learning Management System platform, serve as the foundation for training operators and provide background information for other interested employees. These feature-narrated presentations, animated graphics, and are delivered in an online format with navigational tools. In addition, two Empire WWTP overview training manuals were created, one for liquids and another for solids treatment processes.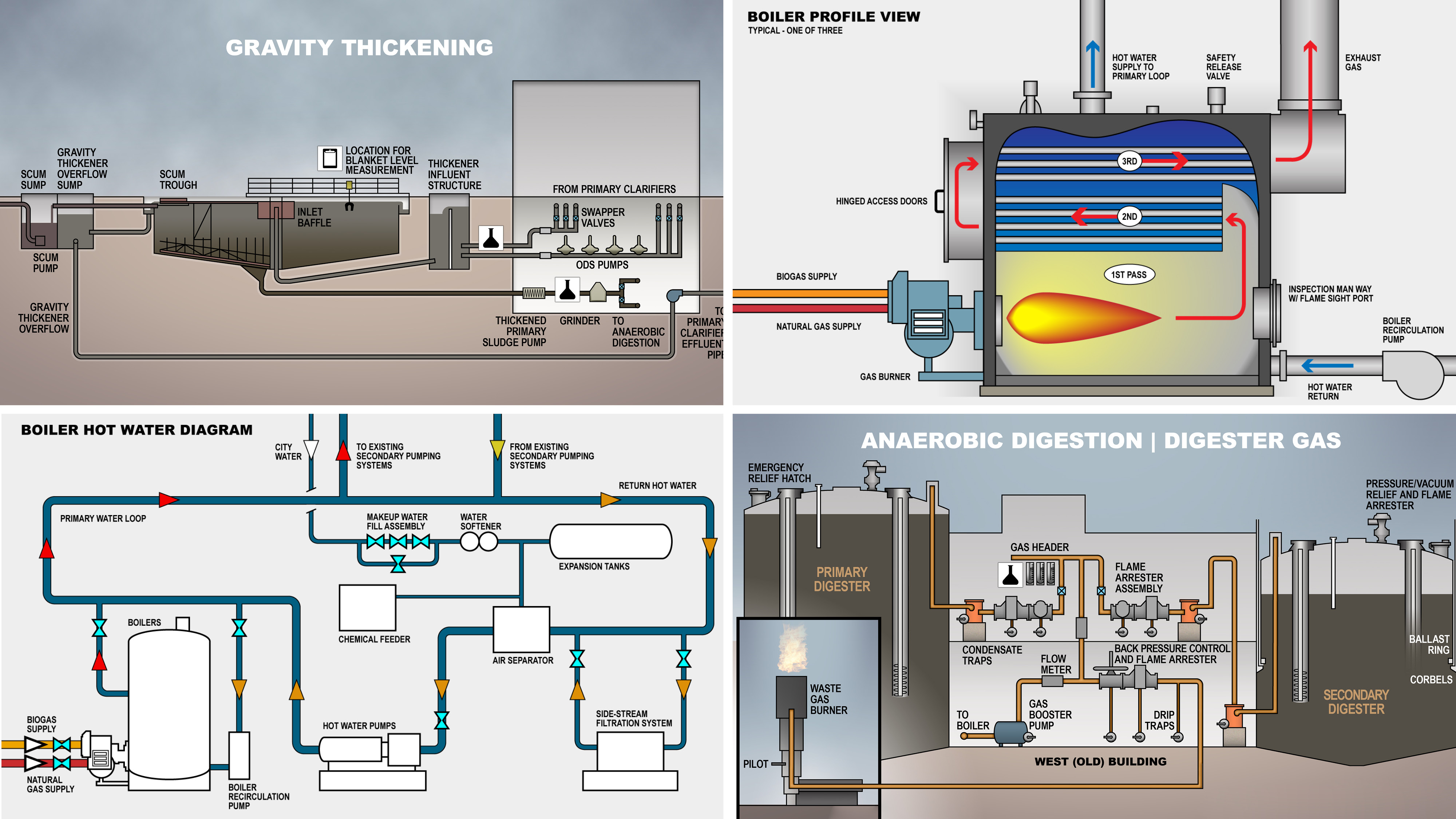 To enhance engagement and learning, the training modules consist of photos, videos, and animated graphics of each unit process. This allows staff to visualize the operation of the components while gaining vital knowledge on controlling processes, the operator's responsibilities for monitoring processes, and how an operator can improve the performance of each unit process.
The trainings were developed and delivered in two stages. The first training was provided prior to construction, to inform plant operators of what to expect, and to begin the process of preparing them for the system improvements. The second overview training, provided at start-up and in conjunction with vendor training, standard operating procedures, and O&M manuals, prepares the operations staff to assume responsibility for the new process operations once the commissioning activities are completed. All the training sessions included a discussion on how to operate the equipment safely.
SEH also prepared standard operating procedures for the new solids improvement processes to provide detailed steps for normal operations and troubleshooting guidance for the systems commissioned during the solids handling program improvements. Every SOP included safety requirements to perform the task including required personal protective equipment (PPE).
These resources – engaging unit process trainings, plant-specific training manuals, and detailed operating procedures – are resources relied upon to develop a highly competent operations team capable of running equipment safely and efficiently.
Project
Empire WWTP Training
Location
Farmington, Minnesota
Client
Metropolitan Council Environmental Services
Features
Wastewater engineering
Operator training
Training manuals
Standard operating procedures
2-D animations
Services
Comprehensive, multi-year operator training resources
Training program integrated into MCES Learning Management System
Enhanced engagement and learning through animated graphics