Challenge
As the City of Onalaska experienced rapid growth, it faced a pressing challenge – how to meet the escalating water supply demands in the Greens Coulee Pressure Zone, primarily inhabited by residential users. The situation was further complicated by Wisconsin Department of Natural Resources (DNR) requirements, mandating the addition of heightened storage due to the elevation of some existing units surpassing the overflow elevation of the central pressure zone.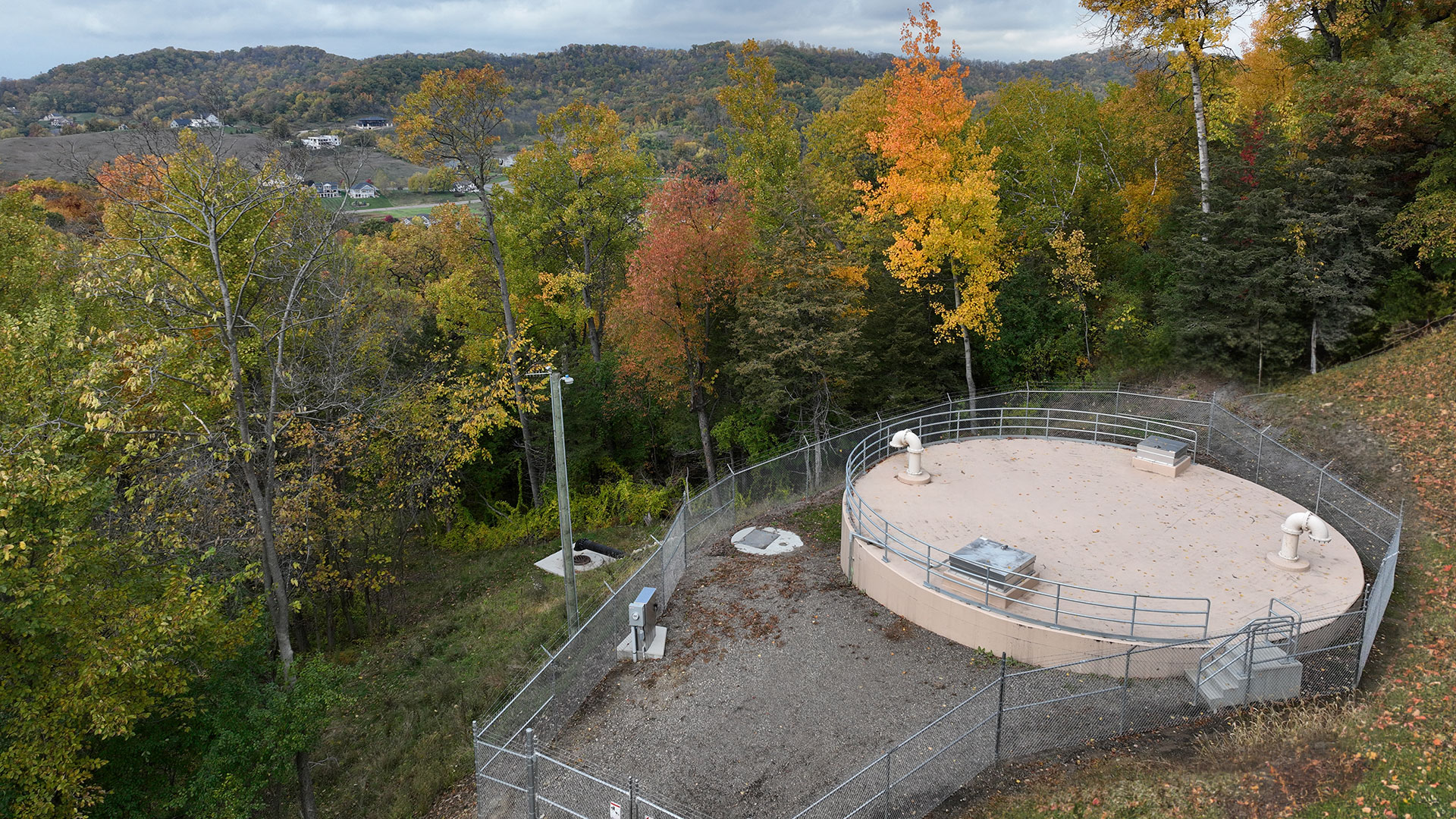 Solution
The City of Onalaska worked with SEH to devise a sustainable solution. The team conducted a study of pressure zone population growth, evaluated the historical performance of the Aspen Valley booster station, made projections for future water needs, and proposed recommendations with a Capital Improvements Plan. This Plan recommended various options for the City to consider, all aimed at providing elevated storage to ensure flow equalization and pressure stabilization. After careful evaluation and deliberation, it was determined that the optimal solution was the construction of a new 150,000-gallon cast-in-place concrete ground storage reservoir, which now services nearly 200 residents with clean, reliable drinking water.
Built into the City's rolling hillside, this innovative 150,000-gallon ground storage reservoir complies with Wisconsin DNR requirements, ensuring the community's immediate water supply needs are met while laying the foundation for a sustainable and resilient water infrastructure. Thanks to proper planning and careful coordination, the Greens Coulee Pressure Zone now meets Onalaska's short-term and long-term water needs and ensures a dependable water supply for this growing community.
Awards
2023 Project of the Year Award | American Water Works Association, Wisconsin Chapter (WIAWWA)
Project
Greens Coulee Reservoir
Location
Onalaska, Wisconsin
Client
City of Onalaska
Features
150,000-gallon cast-in-place concrete ground storage reservoir
Compliance with Wisconsin Department of Natural Resources (DNR) requirements
Sustainable water infrastructure
Services
Civil engineering
Geotechnical engineering
Mechanical/Electrical engineering
Natural Resource Scientists
Structural engineering
Survey
Water engineering