SEH has announced the election of two new directors to its Board, alongside one returning member. Scott Sannes, Director of Strategic Growth, and Jason Sprague, Business Development Manager, join the SEH Board of Directors. Hemant Wadhwa, co-founder at Neu Money, has been an SEH Board member since 2020 and was re-elected.
The Board of Directors at SEH comprises nine individuals, seven internal directors, and two external directors. The Board offers strategic, policy, and governance direction for the organization and its officers. SEH is fully owned by its employees and every participant in the Employee Stock Ownership Plan (ESOP) has the privilege to cast their vote for Board of Director nominees.
"Our newly elected Board of Directors bring a wealth of experience and forward-thinking vision to our company. I look forward to working alongside them as we continue to drive growth and innovation. Congratulations to our new board members and thank you to our outgoing directors for their invaluable contributions."
–David Ott, CEO/President, SEH Board Director/Chair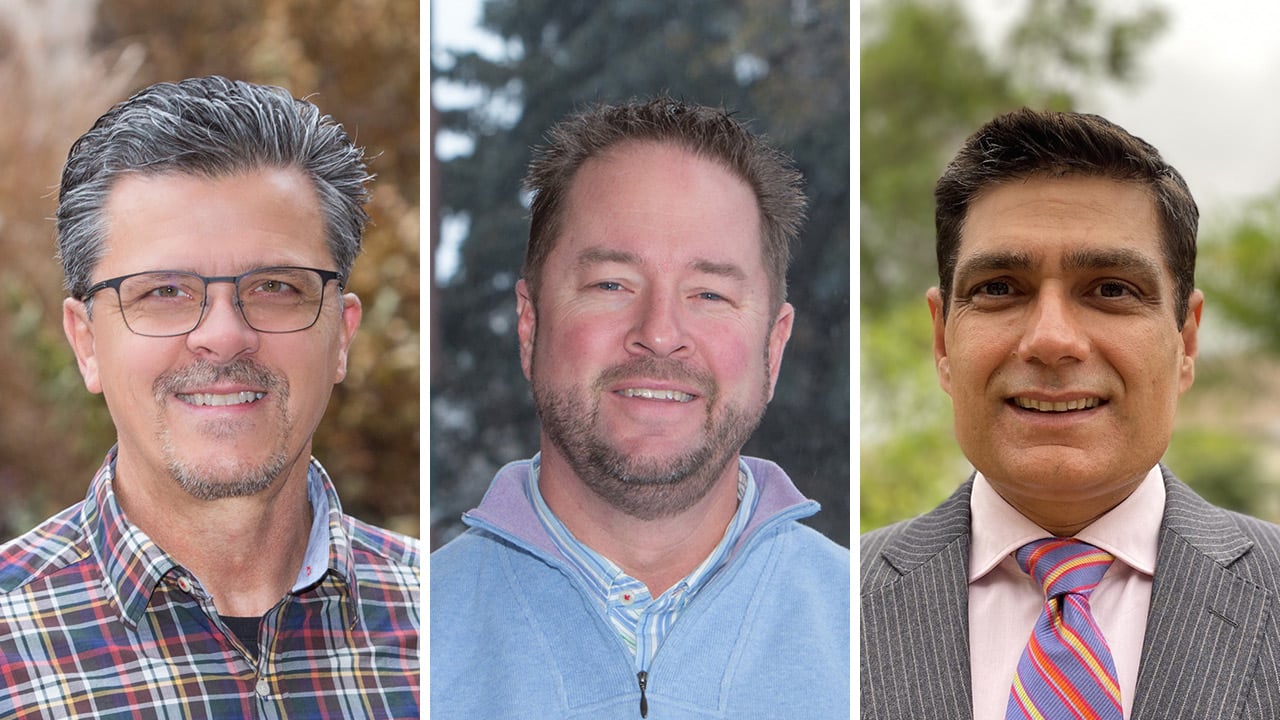 L-R: Scott Sannes, Jason Sprague, Hemant Wadhwa
Get to know the new SEH Directors
Scott Sannes, PE* is an SEH Principal and director of strategic growth. With 37 years in the industry, including 23 dedicated to SEH, he has transitioned from overseeing design and construction for numerous public and private projects to spearheading growth initiatives. His extensive involvement with SEH includes two consecutive terms on the SEH Board of Directors from 2006-2013, service as the SEH Audit Committee Chair from 2007-2011, and contributions to various other committees and boards. Scott's multi-faceted roles in SEH's growth and governance underscore his commitment to the organization. He serves on the Employee Stock Ownership Plan Committee.

*Professional engineer in MI, MN

Jason Sprague, PE* is an SEH Principal and business development manager with a career spanning 30 years, including over 25 years dedicated to SEH. He brings a rich blend of engineering, project management, and business development experience. As business development manager, he offers sales support and strategic direction for SEH's Water Tank Maintenance Services (WTMS) initiative. Jason served as the Board Secretary in 2019-2020 and is the chairperson of the Membership/Activities Committee for the American Public Works Association (APWA) Minnesota Chapter. He has also played integral roles with the Minnesota Surveyors and Engineers Society (MSES).

*Professional engineer in MN

Hemant Wadhwa is a distinguished senior operating executive known for his ability to transform companies and leverage technology for growth and efficiency. With over 25 years of experience, Hemant co-founded Neu Money, where he leads the firm's operations and technology efforts with a mission to bring financial wellness to students. His expertise includes formulating and executing strategic plans, implementing technology roadmaps, financial restructuring, and assessing and integrating mergers & acquisitions (M&As).