The SEH Board of Directors is delighted to name eight new Principals within our company, each of whom has played a vital role in driving SEH's growth and success.
We extend warm congratulations to Kimberly Brown, Steven Kaye, Colin Marcusen, Erica Olsen, Turner Perrow, Matt Reid, Lindsay Reidt, and April Ryan for their exceptional contributions and achievements.
We invite you to learn more about these individuals below.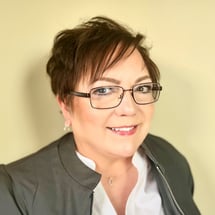 Kimberly Brown
Director of Talent Attraction | Human Resources
Kimberly joined SEH in 2022, bringing over 19 years of experience. Her expertise in engineering consultancy spans various market sectors, and she possesses a profound understanding at all staff levels. Kimberly's talents extend beyond her technical prowess – she excels as a results-driven mentor, manager, collaborator, and innovator.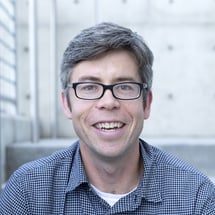 Steve Kaye, PE*, LEED AP®
Senior Engineer | Structural Engineering
Steve is a senior professional engineer and project manager with 22 years of structural design and inspection experience in the transportation industry. He has worked for state transportation agencies, cities, counties, and municipalities throughout Colorado. Steve's project expertise includes designing bridges, tunnels, culverts, and other transportation structures.
*Registered Professional Engineer in CO, IN, KS, MA, NE, NV, NM, WY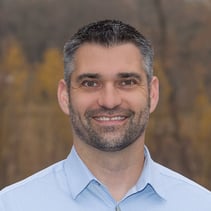 Colin Marcusen, PE*
Senior Engineer | Wastewater Engineering
Colin joined SEH in 2005 and serves as a project manager specializing in civil and wastewater engineering. In this role, he prepares plans and specification documents, conducts feasibility reports, and provides cost estimates. Colin's impressive experience includes planning, design, bidding, and construction administration of stabilization ponds and mechanical wastewater treatment facilities. He has also made significant contributions to infrastructure and transportation projects.
*Registered Professional Engineer in IA, MN, ND, NE, PA, TX, SD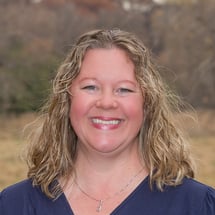 Erica Olsen, PE*
Regional Practice Leader | Civil Engineering
Erica joined SEH in 2014 and has been in the industry for 19 years. She leads civil engineering in based out of Colorado and Wyoming and is pivotal in strengthening and expanding SEH's civil engineering initiatives throughout the West region. Erica is a respected leader and project manager with a diverse background in civil engineering. She has fostered strong partnerships with many private, municipal, and federal clients, leading projects that range in size and scope. Erica actively promotes a collaborative work environment, empowering the success of those she works with.
*Registered Professional Engineer in CO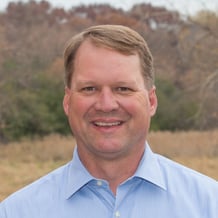 Turner Perrow Jr., PE*
Regional Practice Leader | Civil
Turner leads the civil efforts in Indiana, Michigan, and Wisconsin. He has an impressive 27+ years of experience leading municipal projects – including water and wastewater treatment facilities, water distribution, wastewater collection systems, SCADA system assessments and audits, electrical upgrades, GIS support and implementation, and master plans. Turner is an advocate for civil service; he is a former elected local government official and currently serves as a board member for the Amherst County Service Authority in Virginia. These roles have provided Turner with valuable experience in public policy and municipal finance, which in turn supports the efforts of SEH clients.
*Registered Professional Engineer in MN, NC, VA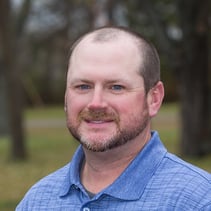 Matt Reid, PE*
Senior Engineer | Civil
Matt is a project manager, client service manager, and the Virginia, Minnesota, office manager with 21 years of engineering experience. He has managed, designed, and observed several public street, utility, and wastewater treatment facility projects. His experience includes project engineering; preparing plans, specifications, feasibility reports, facility studies, and construction administration activities. Matt represents SEH for several clients and currently serves as the consultant city engineer for Biwabik and Virginia, Minnesota.
*Registered Professional Engineer in MN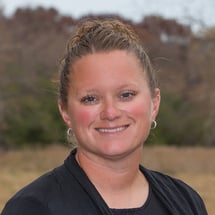 Lindsay Reidt, PE*
Senior Engineer | Airport Planning and Design
Lindsay is a senior engineer with over 16 years of experience in airport design and construction. She leads our engineering team and enjoys construction, specifically working with contractors on projects with complex phasing. Her responsibilities include project management, project cost estimating, pavement design, construction plans and specifications, bidding documents, and construction administration.
*Registered Professional Engineer in MN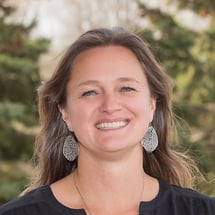 April Ryan, PE*
Senior Engineer | Civil Engineering
April is a senior engineer with experience assisting clients on a various municipal and water resources projects. Her experience includes managing projects and serving as the lead technical resource for designing and analyzing stormwater conveyance and treatment systems for local, state, federal, and private clients. April's technical capabilities include hydrology/hydraulic, erosion and sediment control, and water quality analysis and design. She has extensive experience addressing National Pollution Discharge Elimination System (NPDES) permitting requirements (MS4, industrial, and construction) and has developed and implemented multiple stormwater utilities. April works closely with clients to address their water resources needs.
*Registered Professional Engineer in MN
---
The Principal program at SEH recognizes and rewards employees for their sustained and outstanding performance in fundamental areas such as business leadership, technical expertise, project management, client service, and business development. As a 100% employee-owned company, we provide our employees with stock ownership and financial reward opportunities through the SEH Employee Stock Ownership Plan (ESOP). Principals, as higher-level leaders, become eligible for increased levels of ownership within the company.
Check out our Career opportunities today!