New developments play an important role in shaping the growth and prosperity of a community, but they often come with a number of obstacles. Rising costs, ever-changing government regulations, and restrictive zoning ordinances can all drive up the risk and cost of a project. So, how can municipalities and developers keep a harmonious relationship throughout the process – while ensuring a project's success?
Whether it's residential development, business parks, retail spaces, or industrial facilities, navigating obstacles associated with these projects can be daunting. To ensure a development project is successful and benefits both the community and the developer, it's essential to address key concerns up front.

In this article, we dive into the perspectives of both the municipal official and the developer to gain clearer insights into their unique concerns and goals. Drawing on our experience from both sides of the table, we offer six actionable tips to foster effective communication, transparency, and collaboration.

"All good projects start with proper due diligence on both sides. Identifying challenges early on and planning solutions from the beginning increase the viability and sustainability of a development project." – Alex Berlick
1. The Power of Due Diligence

Municipality:
Initial research, establishing standards, and outlining the project development process are all vital steps. This involves creating a land use plan, setting zoning parameters, and assessing infrastructure capabilities related to transportation, water, sewer, power, and gas.

Developer:
Will the development fill a need within the community? Understanding the target market and the suitability of the project is essential. This also means examining the geography, infrastructure capabilities, and environmental impacts to minimize costs and maximize return on investment.
Related Content: 10 Rules of Successful Land Development Design (sehinc.com)
2. Is the Project a Good Fit?

Municipality:
To make sure the project is financially feasible for taxpayers and aligns with the community's long-term roadmap, municipalities must ask crucial questions. Do they have the necessary resources for the project to be sustainable? Is the project environmentally friendly? Does it serve the community's ongoing needs, goals, and values? Check out these red flags!

---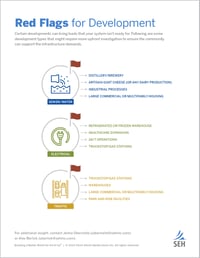 ---

Developer:
Developers need to assess whether the project is financially viable and makes sense from a business perspective. External factors such as the economy, housing trends, interest rates, and consumer preferences should be considered to allow flexibility while planning future phases. Staying true to best practices can lead to a higher chance of success and increased return on investment.
"As the municipal engineer, it is my job to protect the city. I want to make sure they don't take on something that they can't handle or make promises they can't deliver on from an infrastructure standpoint." – Jenna Obernolte
3. Championing the Cause

Municipality:
Municipal engineers and officials are best situated to rally community support, communicate project benefits, and advocate for the community's best interests throughout the development process.

Developer:
Developers need dedicated members on their team to advocate for their best interests, navigate the political landscape, negotiate with community leaders, and provide guidance on local regulations to ensure the project's success.
"As with all partnerships, there needs to be a benefit to both parties for it to be successful. We live in a world with many opinions that can strengthen or divide communities. Having project advocates on both sides is important for the success of every development." – Alex Berlick
4. Navigating the Politics

Municipality:
Municipal teams must objectively evaluate all properties and projects, avoiding biases towards property owners or developers. Educating all team members, boards, commissions, and the community council on the comprehensive plan can lead to better decision-making.

Developer:
Developers should conduct thorough research on committee and council actions and patterns, provide transparency, engage with local stakeholders to gain support, and present factual evidence to bolster their development proposal. Remember, every community and development is unique – treat it as such.
Will you both succeed if you are going in different directions?

"If a project is moving forward, it is essential for the community and developer to partner closely. These relationships need to be partnerships, not one-sided arrangements. It's critical to align with the right people and position the project for agency approvals by showing collaboration." – Jenna Obernolte
5. Partnering for Success

Municipality:
Researching the developer's past work, building a trusting relationship, and being clear about expectations are all essential steps. Collaborating on project design, projected goals, and sustainability are also crucial aspects of successful partnerships.

Developer:
Gaining community support at all levels, identifying mutual definitions of success, providing solutions that benefit both parties, and collaborating to work through political challenges to secure project approvals are all vital for developers when collaborating with municipalities.
Related Content: 5 Ways to Engage Stakeholders and Get Your Community Behind a Project (sehinc.com)
"There are elements beyond the financial investment itself to take into consideration when determining the viability of a project." – Alex Berlick
6. Project Support – It's Not All About the CA$H

Municipality:
Municipalities can support developers with up-front planning, infrastructure support for the project, clear review processes, and timely assistance.

Developer:
Developers add value by sharing proforma, realistic cost and schedule assessments, clear timelines, and collaborative financial goal setting.
Bringing it Together
By understanding the perspectives of both developers and municipalities, and paying attention to these six tips, we can cultivate a collaborative environment where projects can thrive for the benefit of communities and developers alike. Effective communication, transparency, and a shared vision for success will lead to projects that align with long-term goals, promote sustainable growth, and enrich the community as a whole.
Whether plans are already in motion, or you want to take proactive steps to prepare for your next project, our team is here to help! Contact us to discuss your needs.
About the Experts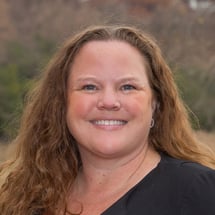 Jenna Obernolte, PE*, is an Associate/Senior Professional Engineer with more than 20 years in the municipal engineering field. Jenna has been involved with projects of various magnitudes from concept planning to final construction and has served a multitude of cities of all sizes in Minnesota and Iowa. As a municipal engineer, Jenna has been involved with comprehensive planning, infrastructure studies, sub-division on-site development, infrastructure improvement projects, and overall guidance and outlook for the communities' future.
*Registered Professional Engineer in MN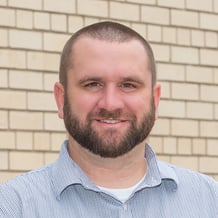 Alex Berlick is an associate project manager with over a decade of land development and site planning experience in projects varying in size and complexity, from basic site planning to large mixed-use developments of 1,000+ acres. He is frequently involved in land use planning, utility planning, feasibility reports, public engagement, and public hearings, and has developed an expertise in quickly learning and understanding even the most complex entitlement processes in markets throughout the United States.