When groundwater and stormwater enter city collection systems, treatment plants become strained and less efficient. This can also create unplanned expenses.
The key is uncovering whether an issue is present or imminent, then determining the best path forward. Here are six ways to proactively identify inflow and infiltration (I&I), including signs it may be lurking.
Each of the tactics below are effective, but the appropriate approach for your efforts depends on the challenges at hand, the state of your infrastructure, the amount of flow and your budget. Partnering with trusted, experienced consultants is the best way to identify which approach is right for you.
What is I&I?
I&I describes what happens when stormwater (inflow) and groundwater (infiltration) enter a wastewater system. This water, which ideally should drain into the ground or be routed to storm drains, can easily overload wastewater systems – causing sewage overflows to creeks, backups in basements and impaired operations, among other challenges.
Inflow
Inflow is stormwater that enters the sewer collection system through direct connections such as roof leaders, yard drains, catch basins, defective manhole covers and frame seals, sump pumps or throughout indirect connections with storm sewers. It can also be caused when foundation drains are improperly connected to a sewer line.
Inflow occurs as a result of heavy storm events such as rainfall, snowfall and/or snow melt, each of which contribute to excessive sewer flows – resulting in hydraulic backups and the pooling of water. Inflow is generally measured during wet weather.
Infiltration
Infiltration is groundwater that enters sewer pipes (e.g., interceptors, collectors, manholes or side sewers) through cracks, leaky pipe joints, connection failures and deteriorated manhole covers. Infiltration amounts vary by season and in response to groundwater levels. Storm events can trigger a rise in groundwater levels and increase infiltration flows.
Because they are designed as direct connections, sump pumps and foundation drains are considered inflow sources. Yet, they act very similar to infiltration due to their nature of draining the groundwater surrounding a structure.
The highest infiltration flows often result from significant storm events or extended precipitation. It's generally measured in wet weather seasons during seasonally high groundwater conditions.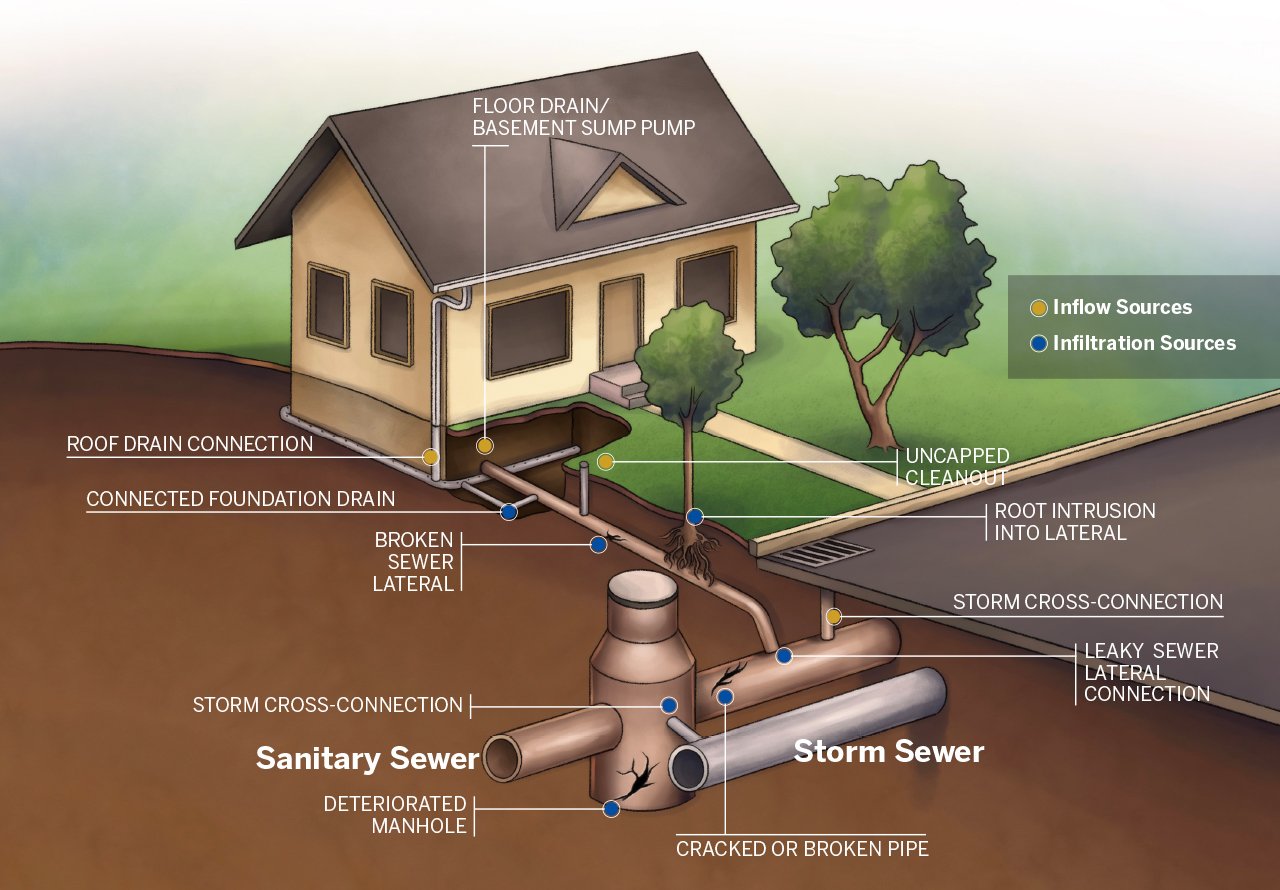 3 I&I warning signs
Water from I&I is referred to as "clear water" which distinguishes it from sanitary sewage water. Clear water that enters your wastewater or sewer system gets treated. This treatment can eat away at limited budgets while also taking up limited capacity within a collection system.
This creates a pressing challenge for communities whose collection systems are already at capacity. You can be proactive, gain a deeper understanding of your infrastructure and avoid unnecessary costs by answering: Do we have potential or underlying I&I risk?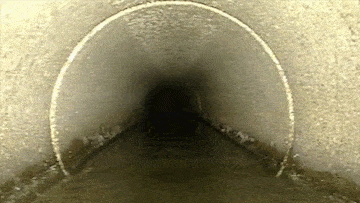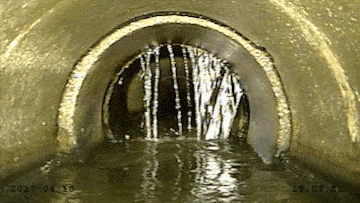 You may have an underlying I&I issue if you experience either of the following warning signs:
Your lift station pumps run continuously; they start and stop. There may be an issue if your lift station pumps run for a long and continuous time after a rain event, or if your pumps start and stop frequently after a significant rain event. Each likely means stormwater has entered your sanitary sewer system, is on its way to be treated and is perhaps taxing its capacity.

Your pipes are backed up. Backed up pipes are often a clear indicator of an impending I&I issue. There is likely an issue at hand if, during a rain event, manholes are spilling wastewater on to local roadways or green space, rain water isn't draining into sewer systems and/or various residential or business basements begin to flood. These issues need to be identified and addressed quickly.

You see significant spikes in flow. As you measure and evaluate the effectiveness of your wastewater treatment plant during precipitation or high groundwater conditions, readings that return spikes in flow likely indicate an I&I issue. While small amounts of I&I are to be expected, significant spikes rarely happen unless there is a deeper issue at hand. The two motion images above highlight a "spike" in flow that would have created more than 4 million gallons of I&I over the course of a year if left untreated.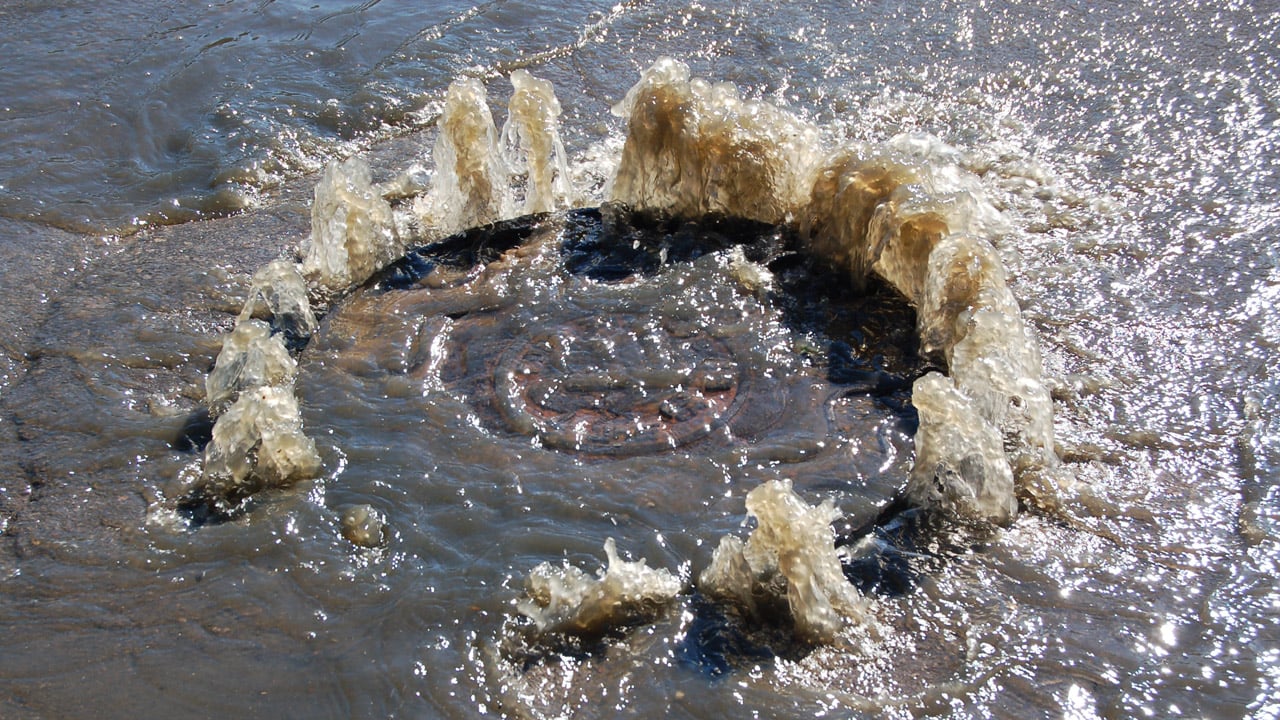 Every system is going to have extra flow, either from rain or groundwater. It's best to determine the I&I flow values for each event, then uncover which areas of your system have the worst issues.
– Paul Kubesh, Senior Lead I&I Technician
6 ways to identify I&I
Warning signs are helpful but only offer surface level indicators of potential problems. Once you're certain I&I issues are present, or if you have projects in place to identify and address particular challenges, there are multiple methods you can rely on. The following highlights six proven methods for capturing important I&I information and creating the ability to act.
1. Sanitary sewer flow monitoring
The first step in identifying I&I is to uncover where problems are occurring, then isolate the most vulnerable areas or the areas experiencing the highest amounts of I&I. Flow monitoring is one of the most effective ways to do this.
Flow monitoring can help you identify the presence, quantity and type of I&I issues that exist within your sewer system, and provide you with the information needed to support your efforts of fulfilling the requirements defined by the Clean Water Act.
Install flow meters/sensors in February or March to capture dry winter weather flow and meltwater. Sizable summer rainfall events then allow you to capture additional flow data – the more data, the more informed your analysis.
– Paul Kubesh, Senior Lead I&I Technician
2. Manhole inspections and 3D technology
Manhole inspections can identify joint leaks and provide the opportunity to evaluate drainage near structures where manholes are located. Designed as an access point into the sewer for maintenance, manholes can provide the same access for clear water intrusion if the proper precautions are not taken. These areas are often located within wetlands or ditches that submerge during rain events.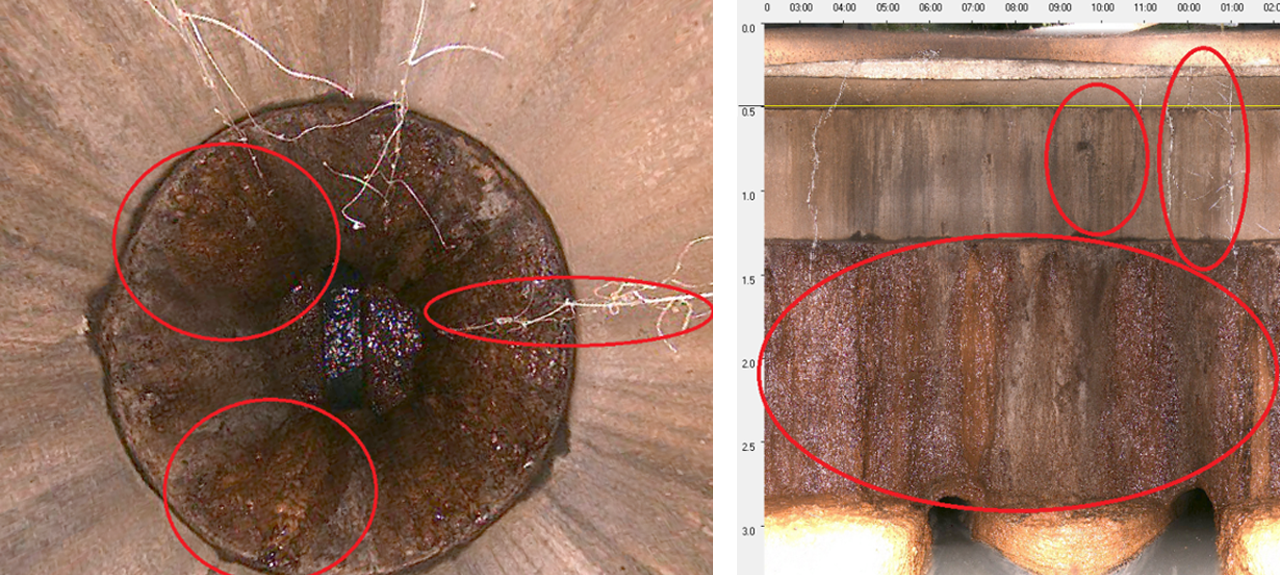 Aging manholes can contribute significant I&I through leaky covers, deteriorated concrete and missing joint sealant. Three-dimensional manhole scanning technology can inspect manholes and uncover defects.
If manhole inspections reveal an issue, there are several actions you can take to resolve them. In addition to each suggested action, here are the potential cost savings of taking action: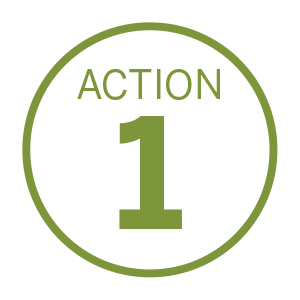 Action 1: Replace the manhole covers
Cost: Approximately $200 per cover
Cost savings: Could reduce I&I costs by $350 per year per manhole if covers are submerged during rain events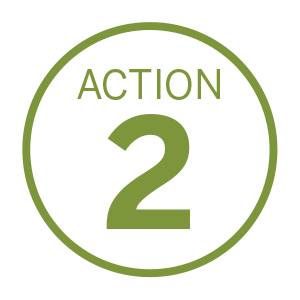 Action 2: Chemical grouting to seal up leaky joints
Cost: $500+
Cost savings: Could reduce I&I costs by as much as $5,000 per year per manhole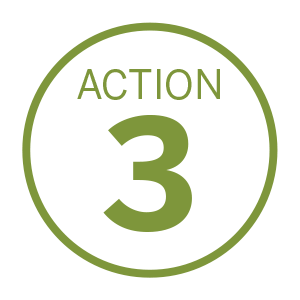 Action 3: Line the manhole
Cost: Approximately $3,000
Cost savings: Could reduce I&I costs by $20,000 per year per manhole
A single joint leak in a pipe or manhole can generate 7,200 gallons of water per day – or an annual cost of $5,000-13,000 after being treated. Addressing even the smallest leaks in your system can generate significant savings.
– Spencer Cossalter, Water Resources Project Design Leader
3. Smoke testing
Smoke testing is most practical in commercial areas with flat roof buildings, parking lots and other large drainage areas that can be improperly connected to the sanitary sewer. This approach can be completed in residential areas; however, it would mostly be focused on the right-of-way areas rather than the residential properties themselves.
Smoke testing involves setting up a blower, as illustrated below, then pumping non-toxic, simulated smoke through a community's sanitary sewer line. The smoke is pressurized and follows the path of any leaks within the system – revealing points of entry for I&I.
Sources of I&I can be cracks in the sewer pipes, roof drains, cleanout caps outside of homes, damaged or faulty manholes, or a cross-connection between a storm sewer and sanitary sewer.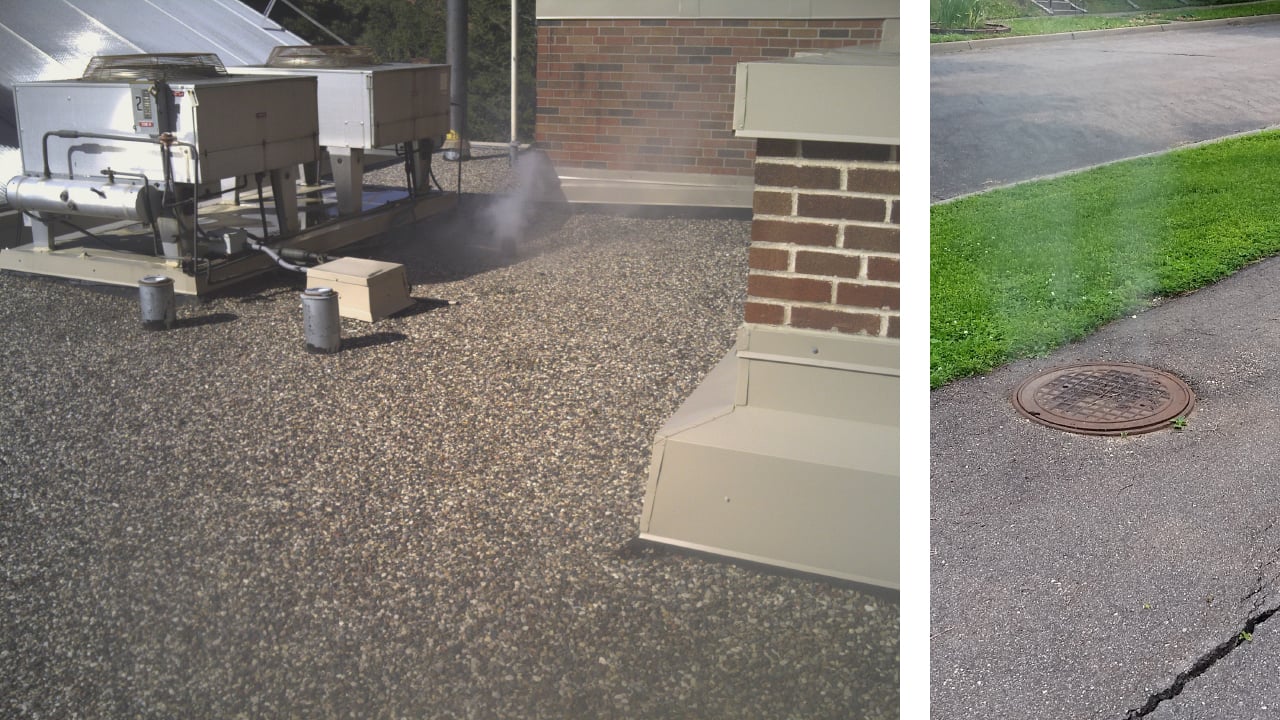 After smoke testing reveals I&I, there are multiple ways you can proceed to reduce or eliminate it. However, depending on where the leaks are found, the fixes may fall on the shoulders of property owners.
4. Dye testing
Dye testing can be used to identify leaks in your infrastructure and can also be used to confirm smoke testing results. Dye testing involves the use of water mixed with a non-toxic dye. The colored water is then pumped through the groundwater and stormwater systems being evaluated, and appears in the sanitary sewer collection system where leaks occur.
Naturally, there are leaks present if colored water appears. If not, the infrastructure is likely holding up well and in good shape. As noted previously, these methods for identifying I&I often work best when used in conjunction with another.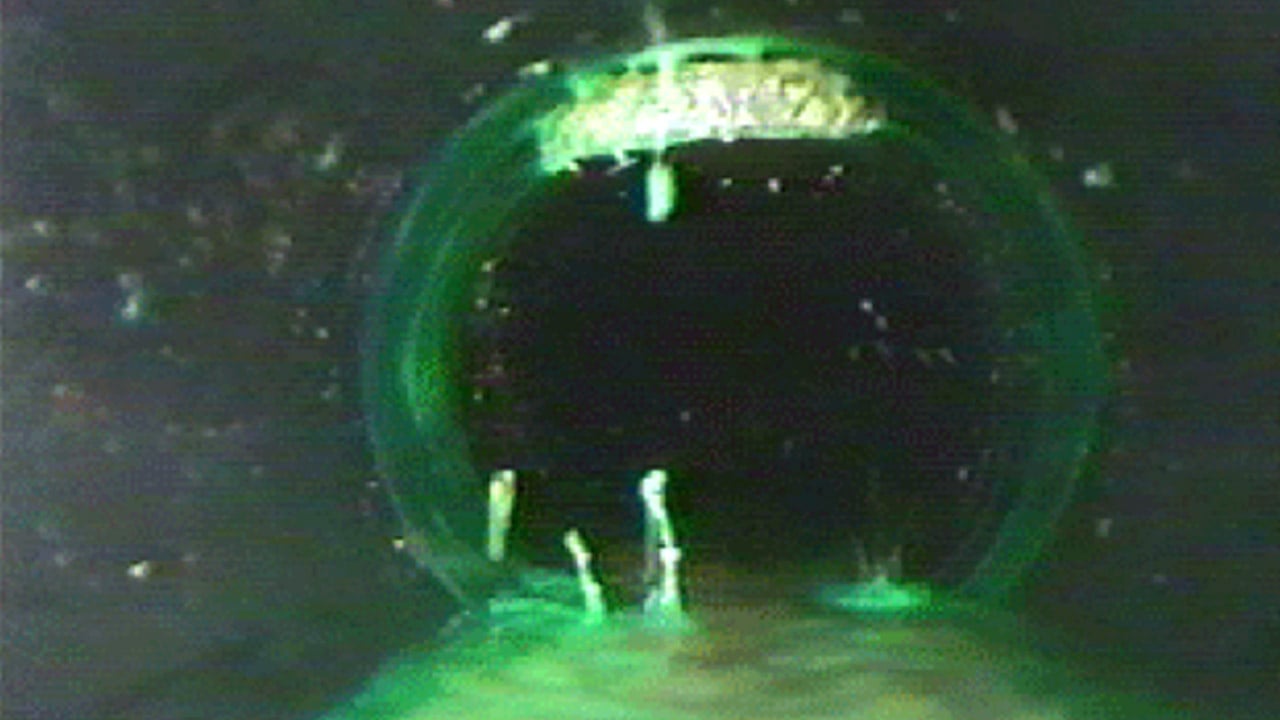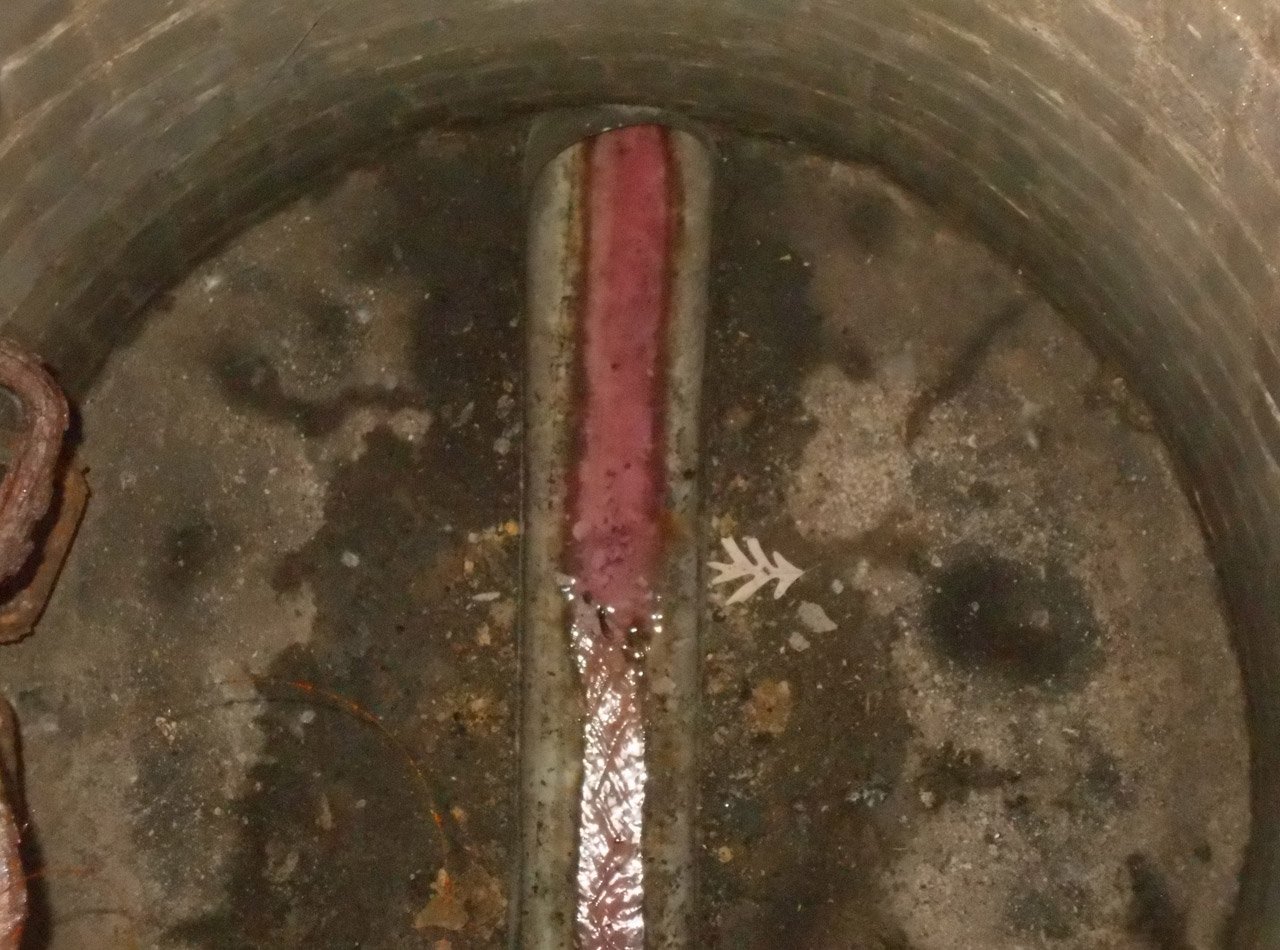 5. Pipe inspection/closed circuit television inspection (CCTV)
The use of CCTV provides communities with direct access to the inside of their pipes. How this type of pipe inspection works: a small camera is non-invasively inserted into and travels down the length of the pipe. The camera sends real-time visuals to the CCTV operator, who then uses the visuals to identify leaks through a monitor viewed at the surface.
CCTV inspections can reveal whether there is need for rehabilitation of leaky pipes. The rehabilitation options are many, including cured-in-place pipe (CIPP) trenchless rehabilitation, chemical grouting to seal up leaks and open cut replacement of pipes. CIPP trenchless rehabilitation provides a solution without disruption (e.g., having to dig up city streets).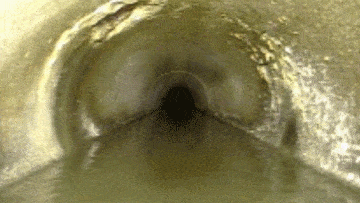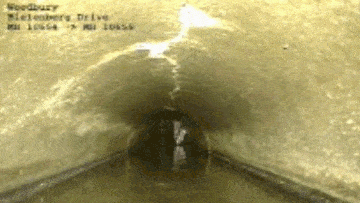 In addition to CCTV, the Electro Scan tool, which detects water and sewer leaks, can approximate I&I in pipe segments. The technology, which we often rely on and trust here at SEH, uses low-voltage electrical currents to assess sewer pipes. By sending a low-voltage electrical current through a non-metal pipe (pipes made of brick, cement, concrete, plastic or pipe-lining resins), Electro Scan measures the variation in the electricity passing through any pipe defects.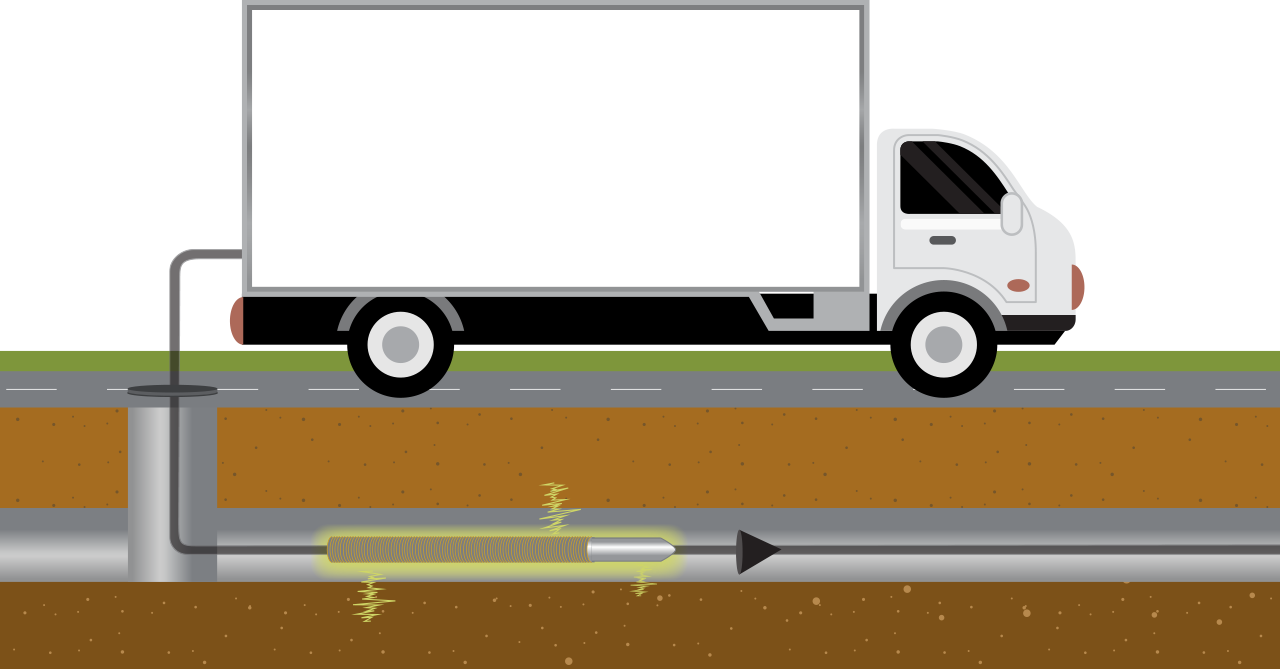 6. Private property inspections
Residential sump pumps and foundation drain lines are often one of the biggest contributors of I&I into a collection system when improperly connected to the nearby sanitary sewer laterals. A single sump pump can send more than 7,000 gallons of water to the system during a rainfall event – which is roughly the same amount as the average daily flow from 18 homes!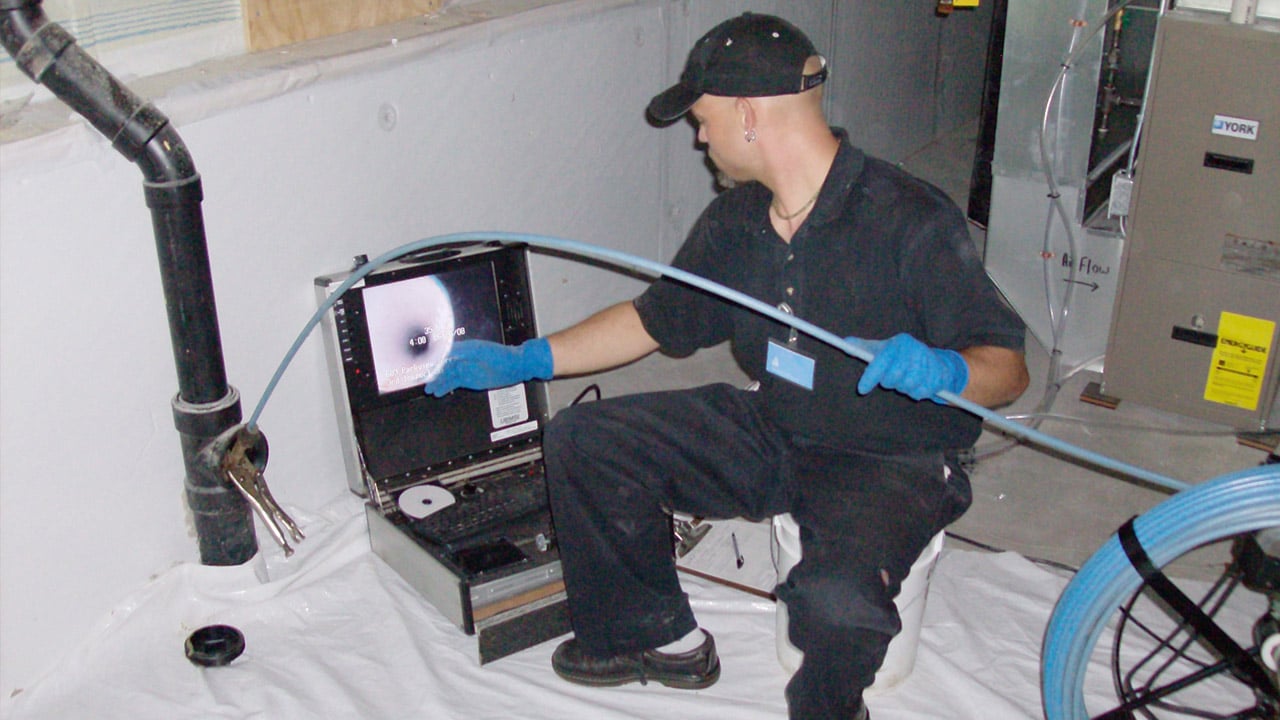 Properly constructed and maintained sanitary collection systems should result in acceptable levels of I&I each year. These levels vary from community to community and system to system. As systems age, they become more susceptible to surface and groundwater infiltration and increased maintenance challenges when left unaddressed. This can lead to increasing collection and treatment costs over time.
The best way to identify the strength of your connections is through a dedicated inspection program, which includes evaluating and enforcing your local sewer ordinance.
– Lindsey Roberts McKenzie, Senior Water Resources Engineer
If the results from your private property inspections indicate I&I, here are three proven solutions, approximate costs that fall to the community or property owner depending on the ordinance, and the potential impact of each action: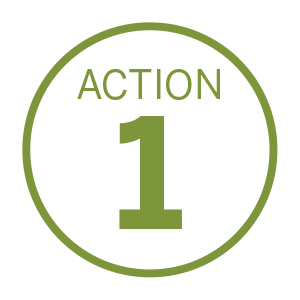 Action 1: Sump pump discharge relocations
Cost: $100-1,000
Cost savings: Could reduce I&I costs by up to $500 per year per pump depending on amount of flow through the sump pump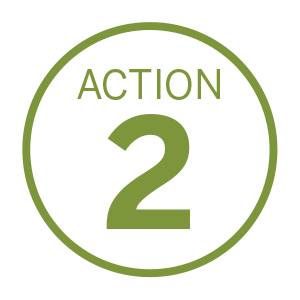 Action 2: Foundation drain disconnections and sump pump installations
Cost: $500-5,000
Cost savings: Could reduce I&I costs by up to $1,000 per year per pump depending on amount of flow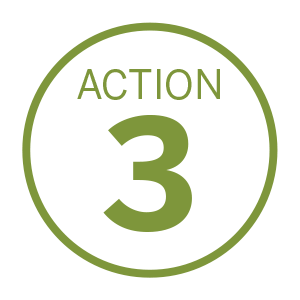 Action 3: Service lateral lining and/or replacement
Cost: $1,000-8,000
Cost savings: Could reduce I&I costs by up to $750 per year per lining depending on amount of flow through the lateral joints and cracks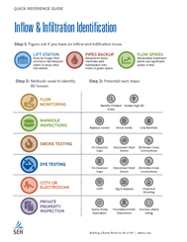 Download this worksheet to help identify I&I
Quick Reference Guide
Case Study – City of Eagan Overcomes Excessive I&I Through Flow Monitoring
Challenge
A significant rainfall event in the City of Eagan, Minnesota (population: ~66,500 residents), resulted in excessive peak flow allocations to the regional collection system and treatment plant owned and operated by the Metropolitan Council Environmental Services (MCES). The culprit of the excess flow? Internal I&I.
According to Eagan Director of Public Works Russ Matthys, the MCES determined the City would need to spend $1.7 million over five years – $343,700 per year – to either mitigate their internal I&I or pay that amount to the MCES for the equivalent expansion of the Metropolitan Disposal System through an annual surcharge program. If excessive flows were to continue after a specified date, the annual surcharge would become a permanent demand charge.
After inspecting and addressing all I&I issues within City sewer pipes and manholes, City staff realized they would also need to address private sewer systems. However, inspecting over 19,000 private connections would be costly and time-consuming.
Solution
Recognizing the project would likely take 7-10 years if handled internally, the City partnered with SEH to create a strategic sump pump and service lateral inspection program (flow monitoring program for residential properties within the City – ultimately, to determine and eliminate sources of I&I).
In partnership with SEH, the City was able to inspect 99% of the private properties in less than five years. The inspections found that 5% of local properties had one or more factors contributing I&I to the sanitary sewer system. The addition of I&I into the sanitary sewer system was straining the City's equipment and infrastructure, resulting in higher sewer rates for residents.
As a result of these inspections, more than 850 timely repairs were completed. Since the inception of the I&I program, the City has seen a decrease of nearly 10% in wastewater being sent to its wastewater treatment facility – saving hundreds of thousands of dollars per year. The City also reduced sewer rates for its customers; in fact, it's annual wastewater rate increases continue to remain noticeably below average wastewater rate increases of other metro communities.
Remaining proactive
The challenge of I&I is not something that can be solved and done away with. It's an ongoing challenge that requires continued inspection and mitigation. For example, having seen the benefits and seeking to remain ahead of potential problems, the City is continually evaluating its publicly owned infrastructure – making repairs and corrections as needed, and monitoring sanitary sewer flows during rain events to better understand where I&I is coming from.
As a part of this continued and proactive effort, utility staff continue to inspect homes for I&I issues – such as sump pumps, beaver boards and other visually recognizable sources of clear water – whenever a water meter inspection or change over occurs.
Uniquely, the citizens of Eagan responded to public outreach/education letters in overwhelming fashion regarding the set up and completion of inspections and corrections – not only helping the City avoid more surcharges but protecting resident properties. Recognizing the win-win situation, both sides worked together.
About the authors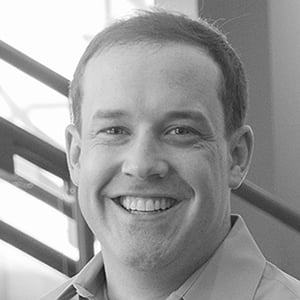 Spencer Cossalter is a project design leader with 10+ years of experience who oversees SEH's sewer infrastructure inspection and evaluation services team. He also leads many of SEH's flow monitoring and other I&I investigations. Contact Spencer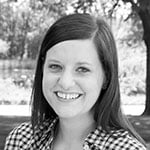 Lindsey Roberts McKenzie, PE* is a senior water resources engineer and project manager with 15+ years of I&I experience. She's experienced in hydraulic and hydrologic analyses; watershed modeling; floodplain management and flood risk reduction; and the design of large-scale stormwater management projects. Contact Lindsey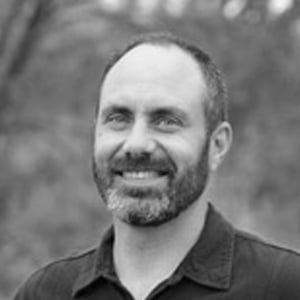 Paul Kubesh is a water resources technician, hydrologist and SEH's senior lead I&I technician with 20+ years of experience. His primary responsibilities include conducting flow metering for I&I projects, leading smoke testing and dye testing projects, and undertaking sewer system evaluation surveys. Contact Paul