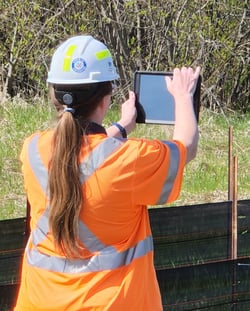 Ever wondered what it's like to work as an Environmental Compliance Manager (ECM)? For Senior Scientist Keri Aufdencamp, every day brings a fresh set of exciting challenges and opportunities. From the moment she steps on an active construction site, she immerses herself in the dynamic environment, working long hours regardless of weather conditions. Unlike a typical office job, Keri's workplace extends beyond four walls. It is often miles long and hundreds of acres in size.
What is an Environmental Compliance Manager (ECM)?
An ECM is a professional responsible for ensuring organizations comply with environmental standards. Their primary role is to develop, implement, and oversee environmental compliance programs to minimize the organization's impact on the environment.
The duties of an ECM can vary depending on the industry and the specific organization they work for. However, their responsibilities typically include:
Regulatory compliance
Environmental audits and inspections
Permitting and reporting
Training and education
Environmental impact assessments (EIS)
Stakeholder engagement
Environmental data management
Keri's expertise spans many environmental specialties, including regulatory requirements, construction activities, and staging/phasing. She plays a critical role as a project team member, helping to ensure adherence to regulatory compliance while constructing crucial public infrastructure projects.
Keri serves as a mediator between her clients, regulators, contractors, and the public, juggling the various perspectives and concerns of each stakeholder. The ability to communicate is a cornerstone of an ECM's skillset, and she excels in this regard. She speaks multiple "languages" to bridge the gap between complex environmental permit requirements, rules and regulations, and helping people comprehend and navigate through them.
What is the role of an ECM?
Keri's role as an ECM demands knowledge and experience to understand all environmental issues encountered throughout a construction project. These issues encompass a range of concerns, including but not limited to:
Construction stormwater management
Erosion and sediment control
Contaminated materials
Regulated materials
Wetlands
Wildlife
Vegetation management
Spill Prevention Control and Countermeasures Plan
As the primary point of contact for all environmental matters on a project, Keri helps to ensure the organization meets its environmental obligations, mitigates environmental risks, and completes the project on time and within budget.
The ECM role is one of my favorite positions because I like working on the owner's side, and I find it very satisfying to be part of a large project. I like having a role in ensuring we build our project in compliance with all the environmental rules and regulations. I also like being part of the entire life of a project – seeing the follow-through of environmental commitments from pre-design to construction. First, it's on paper, and then you see the complex design rising in three dimensions right in front of you. It's a great feeling to be part of the team that makes this happen.
– Keri Aufdencamp
Experience a Day in the Life of an ECM
Let's join Keri on a typical Tuesday as she carries out her duties as an ECM on the Twin Ports Interchange (TPI) Project in Minnesota Department of Transportation (MnDOT) District 1 in Duluth, Minnesota.
The TPI project involves reconstructing the interchange at the junction of I-35, I-535, and TH53, along with all adjacent roadways, and demolishing 30-plus bridges. Its primary objectives are to improve safety by eliminating blind merges and left exits, replacing aging infrastructure, and enhancing freight mobility when completed.
Keri travels to Duluth to attend weekly construction meetings, where various project-specific matters are discussed, including safety, upcoming work schedules, environmental elements, utility coordination, and more.
Following the meeting, Keri heads out on a Storm Water Pollution Prevention (SWPPP) inspection. This inspection occurs weekly and within 24 hours after a rainfall exceeding one-half inch. They document issues they observe, address immediate concerns during the inspection, and generate a report distributed to various contractor staff to get items addressed within permitted timeframes.
Before venturing into the field, Keri completes SEH's Daily Tailgate form and ensures she wears the appropriate personal protective equipment (PPE). Her PPE gear includes essentials such as a hard hat, safety glasses, steel-toe boots, an orange reflective vest, sunscreen, bug spray, railroad credentials, and more. She uses an iPad equipped with a field maps app to photograph observations. Keri's vehicle is filled with items she may need during the day, such as a first aid kit, caution tape, asbestos tape, tape measure, flashlight, sample bottles, gloves, lath, raincoat, and other essentials.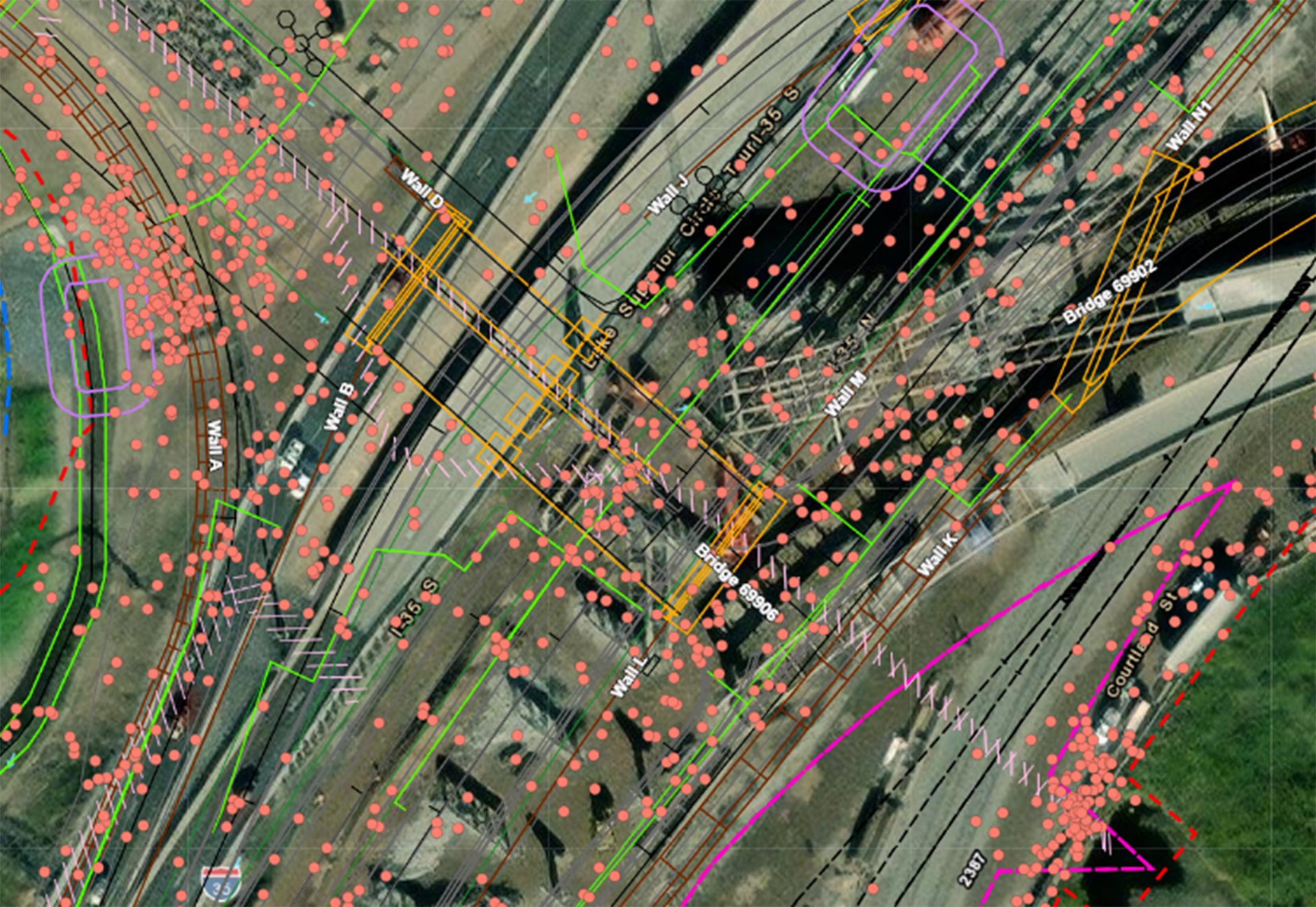 Keri can toggle various layers on and off as needed within the fields map app. Each dot represents at least one photo captured and allows her to generate reports showcasing photos categorized by date, location, and other relevant criteria. During her site inspection, Keri focuses on several aspects, including:
Evaluating perimeter controls
Monitoring contractor activities
Assessing dewatering operations
Evaluating chemical management
Monitoring compliance with regulations to prevent environmental impacts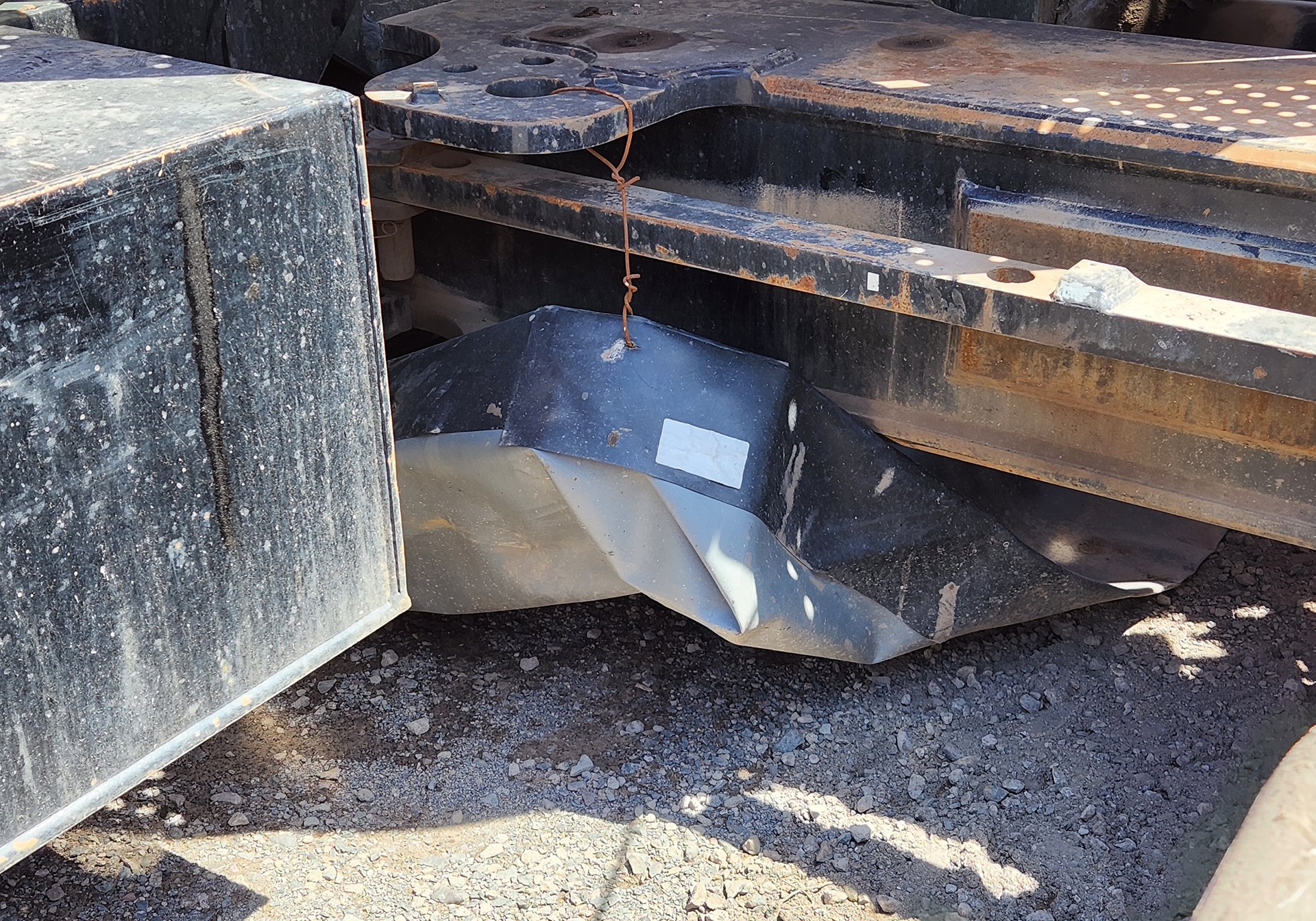 Wrap up
Keri's video provides valuable insights into the role and responsibilities of an ECM and showcases her diverse responsibilities. Through her intriguing stories, you gain a glimpse into the unexpected and unique situations she has faced, which shed light on the realities of her profession.
About the Expert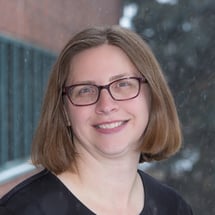 Keri Aufdencamp brings over 20 years of experience. Before joining SEH in 2019, she held positions at MnDOT and a national construction firm. Keri's unique background allows her to analyze environmental issues from different perspectives, including those of an owner, contractor, and consultant, enabling her to take a proactive and collaborative approach to meet project-wide environmental regulations while minimizing negative impacts to schedule and budget. Keri holds several certifications, including Certified Professional in Erosion and Control (CPESC), University of Minnesota certified SWPPP Designer, and Construction Site Manager.