We all know technology moves at breakneck speed. In turn, our lives get easier and easier. That's the idea, at least.
If you have an upcoming road project, bridge reconstruction, or river restoration, or anything else — there are some technologies that will virtually guarantee a more efficient experience. This article about drones, webcams and construction GIS will take about 11 minutes to read. Let's take a look.
Drones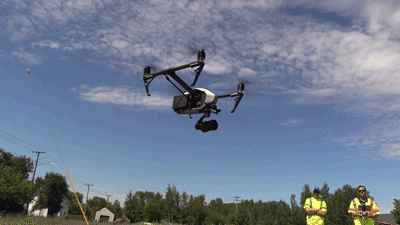 With better video capabilities than airplanes, drones provide an unlimited means of capturing data on a project site. Bailey Nelson, SEH drone operator, says the sky is the limit as far as what drones can do to help manage projects more efficiently, saving time and money. They can be used on nearly any project, but here are two unique projects drones helped to accelerate.
Drone use on an airport project
On the Sky Harbor Runway Relocation Project in Duluth, Minnesota, the SEH Aviation team used a drone to gain a greater understanding of what pilots will see when approaching the future runway. The team pre-programmed the altitude, speed, flight path and location of the drone to precise specifications to fly the exact path airplanes will use.
The drone footage allowed the team to see exactly what approaching pilots would see before actual flights landed on the updated runway. They also identified a need for additional papi lighting, which is a navigational aid for pilots to safely land their aircraft.
The Aviation team used drone footage to create a conceptual runway video for airport tenants and staff to visualize the future flight paths of embarking and disembarking aircraft. Tenants and staff used this video model to prepare for the new runway approaches before project completion.
Drones used on a wetland project
In northern Minnesota, a drone was used to complete a visual inspection of the Sax-Zim Bog, which is 300 square miles of bogs, rivers, lakes, meadows and farms. Typically done on foot or with amphibious vehicles, the team saved several days by using drone technology for inspections. They also avoided disturbing the delicate landscape, which serves as a natural habitat for a wide array of birds, animals, flora and fauna.
Specifically, the Environmental team is monitoring a berm separating the restored wetland from adjacent private property. In order to ensure the berm was intact and functioning properly, the team used a drone to create a 3D topographical rendering of the berm to accurately map out the terrain. The drone takes hundreds of photos and then software stitches them together to provide a seamless image along with millions of points to create a 3D model of the area.
Deric Deuschle, senior aquatic ecologist, says that by using the drone, the team was able to successfully demonstrate the wetland restoration.
"By providing aerial imagery of the project, we are able to demonstrate the success that otherwise wouldn't have been achievable with on-the-ground inspections, and we can do it in a fraction of the time," Deuschle says. "The use of drones to record site conditions also gives us visual documentation of the temporal changes in the site as hydrology is restored and vegetative communities change."
Drone video technology leads to less reliance on narration to support projects, and results in a significant reduction in reporting responsibilities and agency review times, according to Deuschle.
360-degree, high-definition webcams
Sure, web cameras have been around for a while, so how can these surveillance devices help with your project?
According to the SEH Drone Team, high-tech webcams can provide a new level of efficiency. Consultants no longer need to travel to the project site every day. But they can still provide real-time reports to clients — this helps ensure there are no issues or delays in the project.
A webcam was used to monitor progress, keep tabs on contractor work and document the Sky Harbor Runway Relocation project with photos and videos.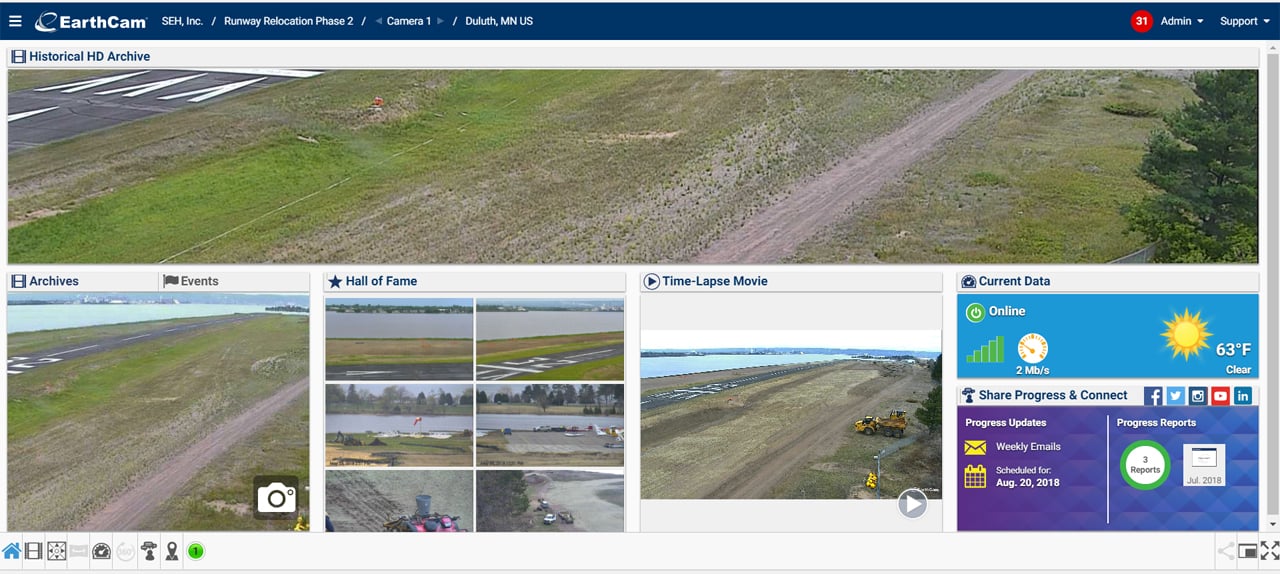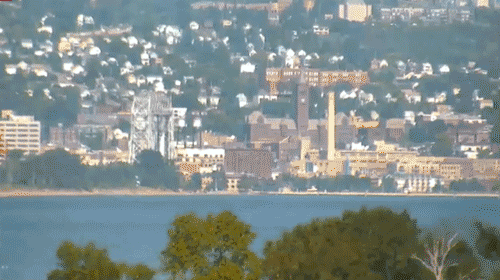 What does it look like and what it can do?
The camera at the Sky Harbor Airport is a 360-degree globe camera mounted high on a 50-foot pole. The camera records in 1080p high definition video with 30 times zoom. Project managers can view and record events up to five miles away.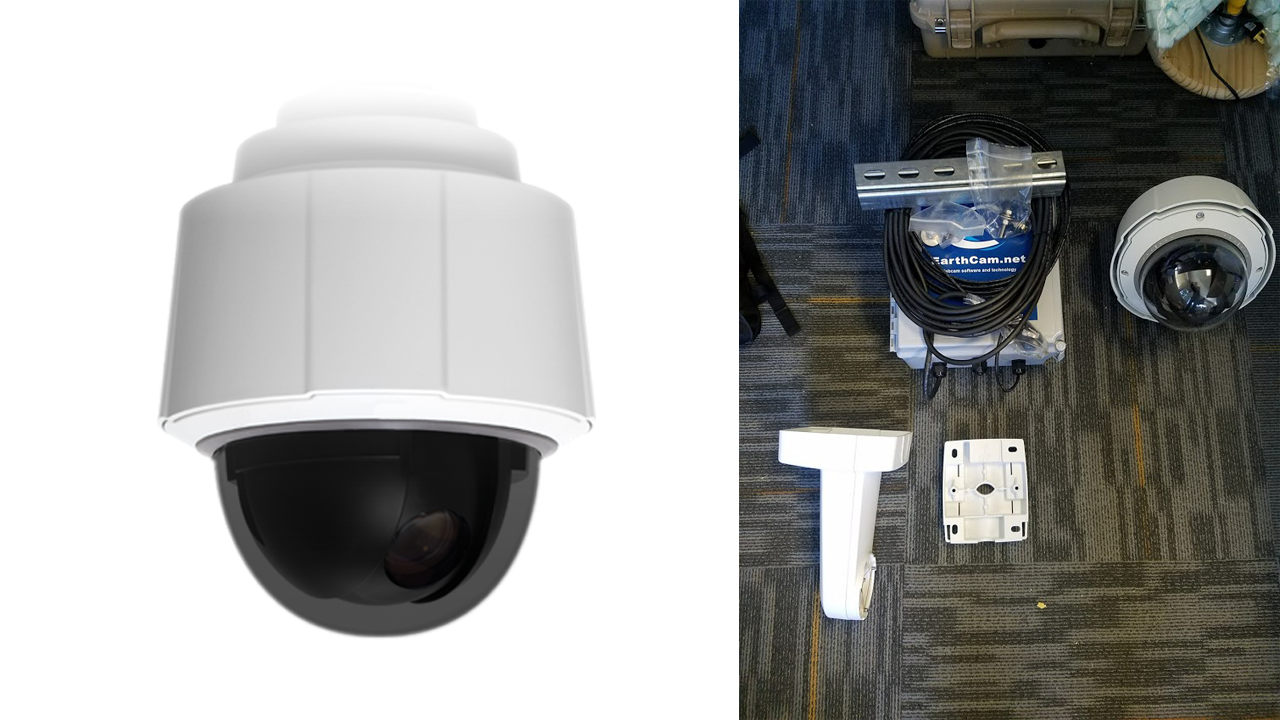 Project access anywhere, anytime
SEH provides the client, the Duluth Airport Authority (DAA), a number of valuable assets through the use of the webcam. Because the Airport Authority has access to the web hosting software where the video images are uploaded, the project team can share progress and imagery in real-time. If there is something happening on the project site, we can message the client and they can log in and see it right away.
During the runway reconstruction project in Duluth, SEH was able to provide evidence of barge deliveries to the project site by scrubbing through time-lapse footage. We stitched together a set of images of exactly when barges delivered materials on the site and provided them to the client, which helped the project stay on track and on budget.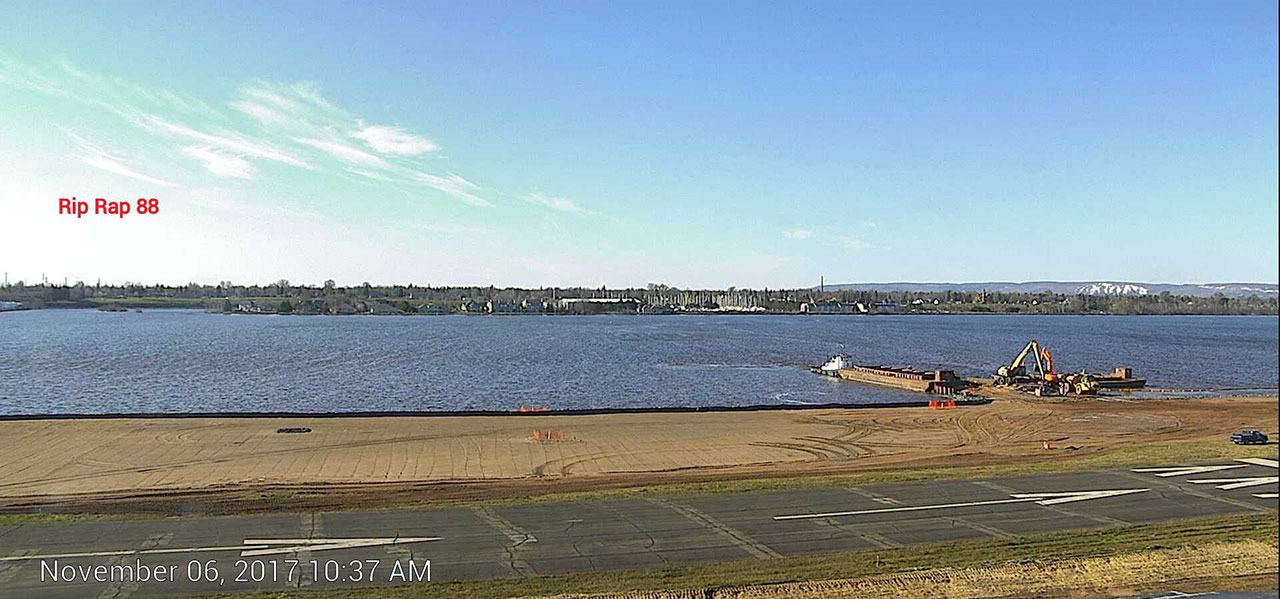 Before installing the camera, project staff would drive from the Twin Cities to Duluth to manage the project, a two-hour trek. Now, they can log in from their computer or smartphone and instantly see what's going on at the project site.
The webcams also give a unique perspective for creating assets like time-lapse videos that chronicle a project's completion. This helps with community outreach efforts, by highlighting the complexity of the project and how investments in the community are being made. It can also aid in record-keeping for future projects.
"They were able to provide us a pretty cool time lapse video," says Blaine Peterson, operations director for the Airport Authority. "This will be a nice piece for the DAA once the Sky Harbor project is complete."
Using GIS for real time project management
Every day on construction sites, field staff complete a daily log of activities. It's project management 101. The daily reports document what they accomplished and what occurred on-site. This can include contractor duties, runway/road closures, and location of work for that given day. Traditionally, it's pen and paper documentation using a construction log. Then, field staff take a second step and log data onto a computer where it's then accessible to project managers and clients.
The two-fold process is time-consuming and inefficient.
With construction management GIS software – Esri ArcGIS, for example – these tasks are streamlined. Esri is a mapping and special analytics software that allows field staff, consultants, contractors and clients to interact in real time and view their projects with 3D models and visualizations. Today, field staff use smartphone apps and tablets to upload data on the fly. GPS mapping functions indicate precision location information, and phone and video capabilities add infinite data points to supplement a project.

"Giving our clients access to data where they can analyze and visualize in real time helps everyone in a project," Tolcser says. "We're always looking for new ways to use GIS and geospatial data to improve how we deliver projects."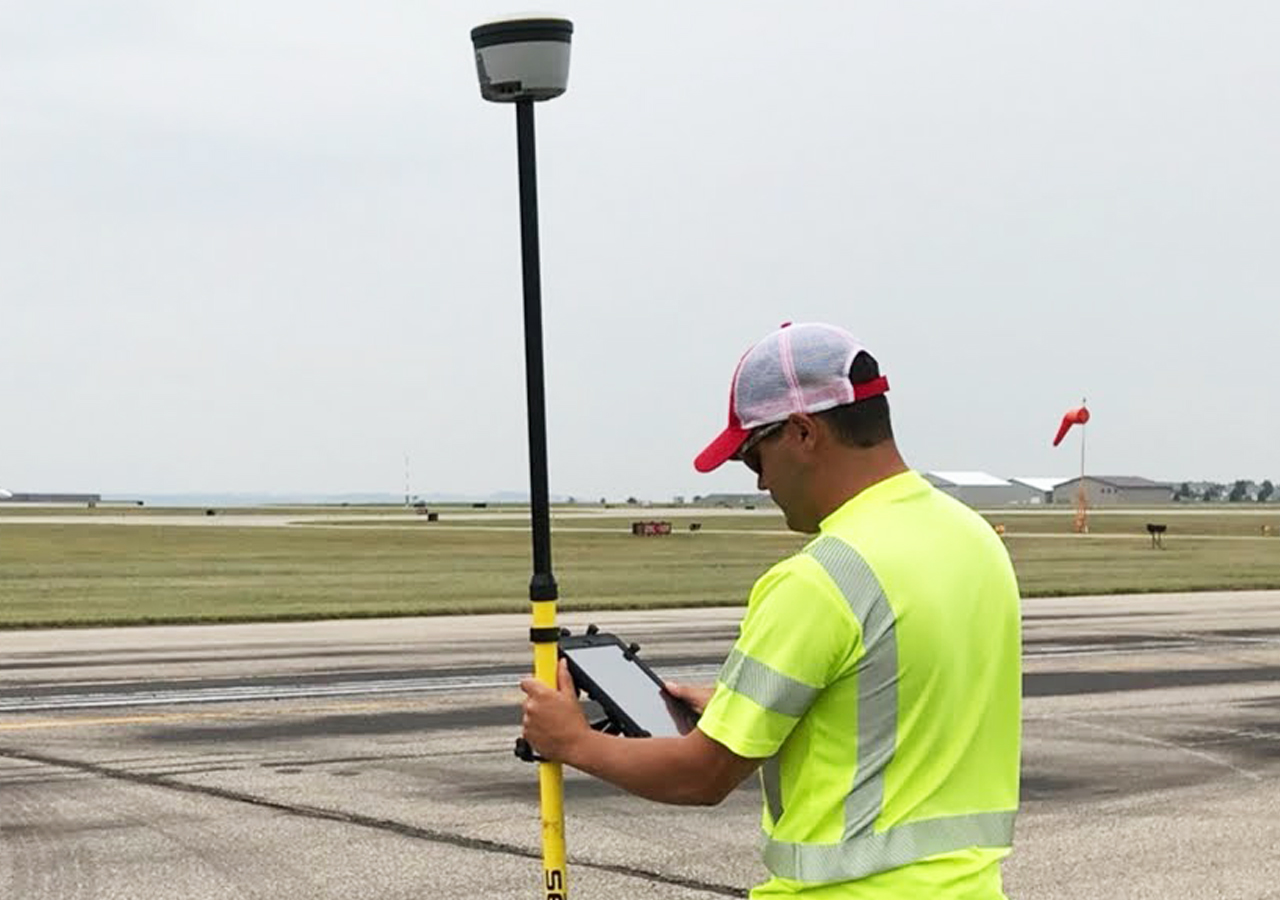 For example, on an airport project, the team uploaded pictures of signage around runways, hangers and taxiways to ArcGIS. The information is gathered through ArcGIS's Collector App, integration to the ArcGIS suite of products. The GPS function on the team members' individual phones tells the ArcGIS program exactly where those signs are located with pinpoint accuracy. Instead of the cumbersome task of emailing photos of the signs to clients with text descriptions of the sign's size, location and cardinal direction, the client can log into the program and see for themselves. This is useful in situations where many geographical points are being referenced at once. Before, a project manager might send out individual emails with images of signs or pavement areas that need work. The email would contain the location of the repair along with details of what was to be done along with attached images. Now, everything is stored within the app.
ArcGIS can also track elevation, square footage, and Infrastructure details of any structure or system that needs to be monitored. And, since it's cloud-based, everyone can log in and have access to the same data, nearly anywhere they are.
"Construction GIS software really allows the highest level of collaboration with clients," Tolcser says.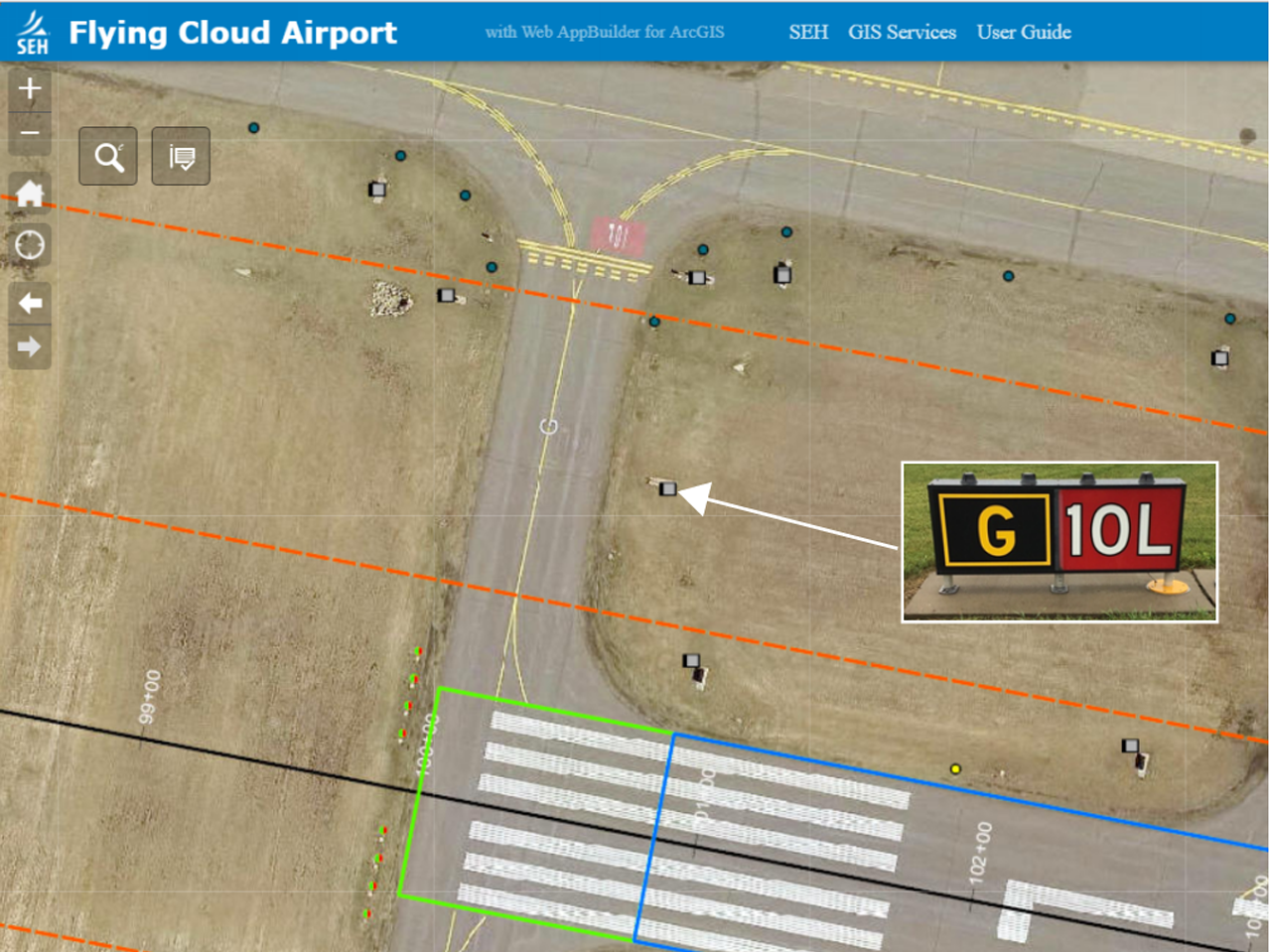 Wrapping it up
The use of emerging technologies can help manage your project more efficiently and accelerate the timeline to deliver. Drones, webcams and construction GIS are just three technologies to help projects can get done more economically, with better communication and higher accuracy.
"There's still a place for traditional analog pen and paper methods," Tolcser says. "But today's technology is changing the game for the better."
About the Author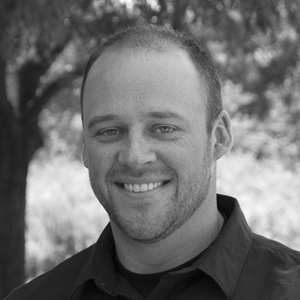 Bryan Tolcser is a scientist and GIS specialist who uses technology to work with clients to ensure accuracy, timeliness and close collaboration. Contact Bryan