Efficient wastewater operations not only contribute to protecting the environment and public health but also play a critical role in ensuring regulatory compliance, improving resilience, and protecting the facility from potential liabilities.

By leveraging operations consulting services and developing proper procedures, wastewater treatment facilities can enhance their legal protection and avoid hefty fines while optimizing operations.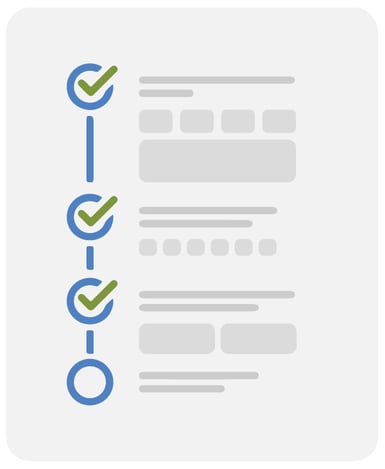 What is a Standard Operating Procedure?
A Standard Operating Procedure (SOP) is a set of step-by-step instructions describing how operators perform routine tasks. With improved graphics, SOPs now include better visuals and can be coupled with training animations to better describe each system.
When accurately prepared and diligently followed, SOPs contribute to system success, protect the operators, provide standardized reports and procedures, and foster a culture of quality and reliability within the facility.
Once in place, conducting hands-on, comprehensive training programs ensures personnel are equipped with the necessary tools to carry out their duties efficiently, safely, and in line with regulatory standards. Regular refresher courses for existing staff further enhance compliance, reducing the risks associated with non-compliance.
Impact of Recent Trends
Wastewater technologies are becoming more complex to achieve higher levels of treatment, while at the same time, operations staffing levels continue to become more limited. This "doing more with less" trend is expected to continue as the US Bureau of Labor Statistics predicts another 6% decline in wastewater operators over the next ten years.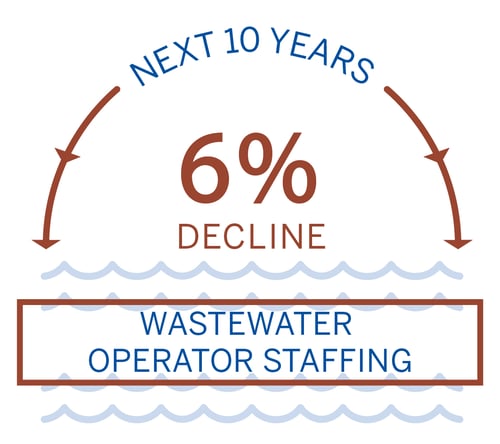 "With increasing scrutiny to comply with tighter regulations, SOPs become even more important. They help bring clarity and uniformity to the way plants are operated so all operators can run the plant the right way. Diligently following a well-prepared procedure not only ensures compliance but also significantly reduces safety risks and protects the facility from potential regulatory enforcement actions." – Operations Specialist David Quast
Three Benefits of Implementing or Improving SOPs

Establishes Operational Consistency and Ensures Safety: SOPs provide clear guidelines and processes for operators, ensuring consistency and minimizing the risk of errors in facility operations. Detailed SOPs outline day-to-day operations and maintenance schedules for regulatory compliance. Since a common root cause of accidents in the workplace is unclear responsibilities due to lack of proper training, it is paramount that procedures include detailed information on safety. When tailored to your facility, an SOP provides a detailed checklist that helps avoid violations and safety incidents. The sample list of SOP Elements below serves as a comprehensive starting point, offering an overview of the Operation and Maintenance (O&M) aspects of wastewater treatment.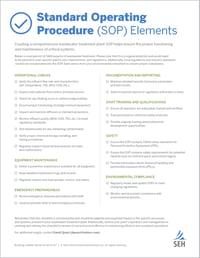 I was very impressed with the system training created by SEH for the Empire Plant. SEH collaborated with plant staff to design training on wastewater treatment systems. This systems training approach tied several components together to improve the understanding on the interrelationship between components. Animations provided a way for staff to visualize the operation of components that are typically not readily accessible. – Assistant Business Unit Manager

Provides Standardized Compliance Reporting Procedures: Well-prepared SOPs help proactively alleviate concerns with compliance. The SOPs will include how to check and log details that can support compliance documentation. The SOP can refer to a tailored, computerized reporting system to streamline data collection, analysis, and reporting processes, ensuring the accurate and timely submission of required documents. SOPs also promote adherence to regulations and demonstrate the facility's commitment to compliance, mitigating the risk of enforcement actions. Demonstrating detailed logs and clear written procedures of plant operations is always a plus during regulatory compliance inspections.
"Ultimately, the benefits of a valid SOP are reduced work effort, along with improved comparability, credibility, and legal defensibility." – EPA Guidance

Improves Efficiencies and Resilience: Water Resource Recovery Facilities consume large amounts of energy. One community of 450 people was surprised to discover that half of the entire city's electric usage was at the blower building. Since the development of an SOP includes conducting a thorough evaluation of the facility's processes, equipment, and workflows, it will include strategies to enhance operational efficiency. Each kilowatt-hour saved in reduced energy use corresponds to about one pound avoided in greenhouse gas emissions. This adds up over time. A detailed procedure not only refines normal day-to-day operations, but also addresses troubleshooting and appropriate response to alarms. With extreme weather events becoming more common, SOPs need to include emergency response plans and procedures. They also provide guidance for outside operators who may assist during an emergency. Implementing these recommendations enhance the facility's overall performance.

Related Content: Detroit Lakes Wastewater Treatment Facility Planning, Design, and Construction Administration (sehinc.com)

And don't forget, once established, be sure to keep the SOP updated. Periodic systematic reviews, such as every 1-2 years, should be conducted to ensure policies and procedures remain current and relevant.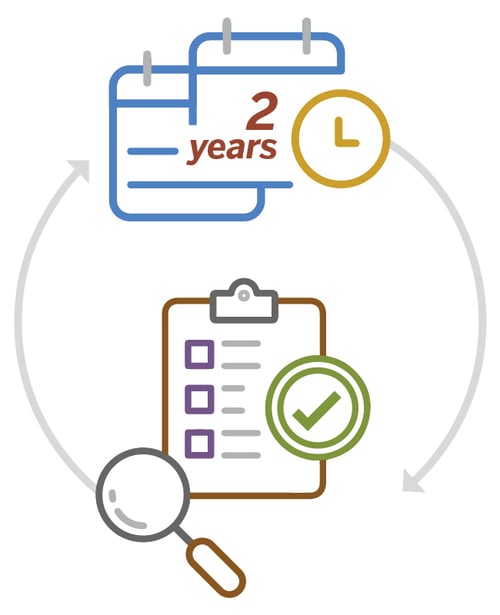 Ready to take the next step in developing or updating your SOP but are unsure of where to start? Let's connect!
About the Expert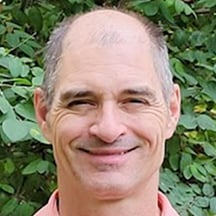 David Quast, PE*, is an operations specialist with extensive experience leading process control and project commissioning that required planning, operator training, and proper operation of equipment. In collaboration with subject matter experts, he has created numerous SOPs tailored to many systems.
*Professional Engineer in MN, VA, MO
Class A wastewater operator in Minnesota