The SEH Board of Directors proudly names 21 new Associates who have exemplified exceptional performance and dedication to their roles within the Company.
Congratulations to Alix Aase, William Bauer, Alexander Berlick, John Carlson, Nancy Dosdall, Eric Gjerdingen, Steve Halewski, Emily Jennings, Brent Kavitz, Torey Leonard, Rustin Lingbeek, Jennifer McGaffey, Allison Miller, Melanie Niday, Amber Prescott, Tim Reichgelt, Jennifer Schmitz, Tom Sontag, Adinda Van Espen, Jake Vasa, and Tim Wegwerth on their well-deserved promotion.
We invite you to get acquainted with our remarkable group of Associates. Their achievements are a testament to their talent and commitment to our shared success.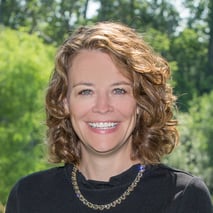 Alix Aase
Talent Attraction Lead | Human Resources
Alix joined SEH in 2019 and is passionate about connecting talent with the perfect opportunities. Alix is highly skilled in identifying and acquiring top talent as showcased by her impressive track record and successful 19-year career. She is a strategic thinker who thrives on creating impactful recruitment strategies that drive organizational growth and success. Alix is a natural communicator and relationship builder with candidates and hiring teams.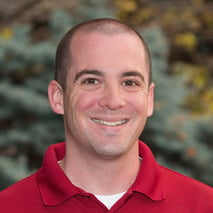 William Bauer, PE*, ENV SP
Senior Engineer | Civil Engineering
William is a senior professional engineer with over 11 years of experience working as the lead designer and project manager, specializing in diverse projects ranging from municipal engineering to recreational trails and site design. He joined SEH in 2018, bringing comprehensive expertise in various areas of engineering. William has demonstrated exceptional proficiency in designing and managing roadway reconstruction and rehabilitations, stormwater collection systems, sanitary sewer systems, water distribution systems, recreational trails, site layouts, and grading plans. As an Envision Sustainability Professional (ENV SP), he helps to ensure that all his projects are innovative, sustainable, and environmentally conscious.
*Registered Professional Engineer in IA, MN, SD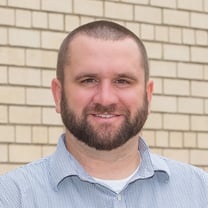 Alexander Berlick
Senior Project Design Leader | Civil Engineering
Alexander is a land development project manager with over a decade of experience throughout the United States in projects varying in size and complexity, from basic site planning to large mixed-use developments of 1,000+ acres. He is frequently involved in land use planning, utility planning, feasibility reports, public engagement, and public hearings. Notably, Alexander has developed expertise in quickly learning and understanding even the most complex entitlement processes in markets throughout the United States.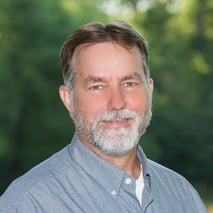 John Carlson, PE*
Senior Engineer | Mechanical/Electrical Engineering
In 2018, John joined SEH, bringing a wealth of experience spanning 32 years. As a senior professional engineer and supervisor of the facility's electrical team, he provides leadership and mentoring, and specializes in electrical design. His breadth of knowledge includes power distribution, lighting, supervisory control and data acquisition (SCADA), and arc flash evaluations. He has successfully delivered projects for various clients and specializes in water and wastewater facilities for municipal clients.
*Registered Professional Engineer in CO, IA, IL, IN, MI, MN, MO, NE, WI, WY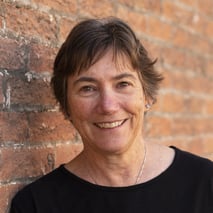 Nancy Dosdall, AICP, LEED GA
Senior Planner | Planning and Development
With over 30 years of extensive experience in land use planning and entitlement, Nancy joined SEH in 2007. Throughout her tenure, she has taken on the role of project manager for numerous high-profile and contentious projects where public engagement played a crucial role. Nancy is highly skilled in presenting complex information and specializes in bridging gaps among stakeholders to create community-supported plans. Her professional background encompasses many areas, including comprehensive planning, meeting facilitation, public engagement strategies, development agreements, annexations, and expertise in every facet of the entitlement process.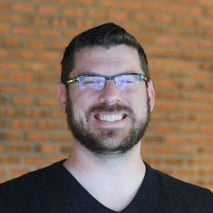 Eric Gjerdingen
Multimedia Design Manager | Marketing
Eric joined SEH in 1999 and has over 24 years of experience in graphic design and website development. Within his role, he specializes in delivering effective web-based communication solutions, manages social media platforms, crafts compelling digital video production, creates photo-realistic visualizations, illustrations, and animations, and offers valuable services in content marketing development and branding services. Eric's extensive experience and diverse skill set provide comprehensive and innovative solutions to meet the needs of various clients and projects.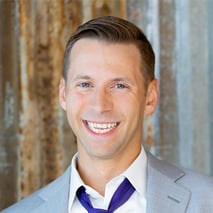 Steven Halewski, PE*
Senior Engineer | Structural Engineering
Steven is a senior professional engineer and project manager with 12 years of experience in the commercial, residential, and defense industries. Joining SEH in 2019, he specializes in vertical structure design and leads the building design group in Colorado and Wyoming. Additionally, he is well versed in structural assessments, performing facilities condition assessments for local, state, and federal agencies, and providing recommendations for repair and future usage.
*Registered Professional Engineer in AZ, CA, CO, FL, MT, OR, SD, UT, WA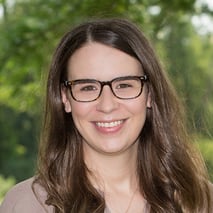 Emily Jennings, PE*
Senior Engineer | Water Resources Engineering
Emily joined SEH in 2013 and excels as a senior professional engineer with expertise in municipal, industrial, construction, and stormwater permitting. Her skills include hydraulic and hydrological analysis, permanent stormwater management facility design, and stormwater conveyance modeling and design. Emily has been involved in various projects, from stormwater-related feasibility studies to planning, analysis, final design, and construction. She has extensive experience assisting clients in complying with stormwater regulations and policies.
*Registered Professional Engineer in MN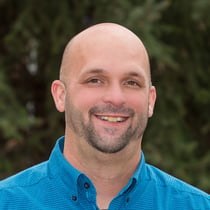 Brent Kavitz, PE*
Senior Engineer | Civil Engineering
Brent is a professional engineer with 25 years of experience in construction, municipal engineering, wastewater collection and water distribution system design, subsurface wastewater treatment system design (SSTS), and other infrastructure design and regulatory compliance. His experience varies from municipal infrastructure engineering to individual subsurface wastewater treatment system design. He is also well-versed in all facets of trenchless pipeline layout and design. Brent has a broad scope of knowledge of what it takes to service municipalities and other local agencies. Brent is a leader in organizing and implementing strategies to reduce social, economic and environmental impacts while defining key engineering priorities and meeting project goals.
*Registered Professional Engineer in MN, ND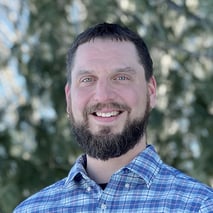 Torey Leonard, PE*
Engineer | Highway Design
Torey is a professional engineer with 15 years of transportation engineering experience, including designing and constructing numerous highway and bridge projects on local roads and on-system projects. He brings experience as a design project leader and construction project leader. He is well versed in Wisconsin Department of Transportation (WisDOT) standard procedures, highway and structure design, and construction specifications. Torey communicates effectively with team members, department staff, public stakeholders, property owners, and government agencies.
*Registered Professional Engineer in WI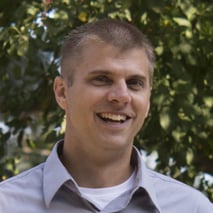 Rustin Lingbeek, PE*
Senior Engineer | Wastewater Engineering
Rustin joined SEH in 2015 and serves as a project engineer and project manager. He has 16 years of experience developing wastewater and water alternatives and preparing project plans and specifications. Rustin understands the regulatory agencies and their requirements for water and wastewater projects. He holds a current wastewater operator's license in Iowa, providing valuable assistance to clients in tacking operational challenges as they arise.
*Registered Professional Engineer in IA, KS, KY, MN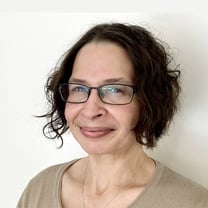 Jennifer McGaffey, M.Jur., MnCP
Senior Paralegal | Risk Management
Jennifer joined SEH in 2018 and is a senior paralegal with 20 years of experience in multiple law practice areas. She supports the legal team in managing complex legal documentation, conducting research, and ensuring compliance with industry regulations. Jennifer's attention to detail and proactive approach to navigating legal challenges is important in SEH's commitment to delivering exceptional services to clients while safeguarding SEH's legal interests.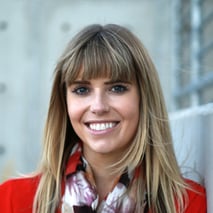 Allison Miller, AIA*, NCARB
Senior Architect | Architecture
Allison is a senior architect and project manager with 12 years of experience creating designs for diverse building types, including residential, commercial, industrial, and public safety projects. She is passionate about working in the Southwest Colorado region and positively impacting our local communities. She is skilled at understanding client goals and the big picture concept while focusing on the details to achieve the project vision. Allison believes in the benefits of integrated project delivery methods and enjoys working with a diverse team. Allison believes in a positive, collaborative, and iterative design process to better inform design.
*Registered Architect in CO, NM, UT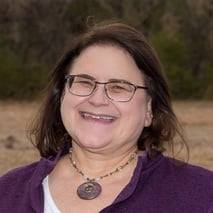 Melanie Niday, PG
Senior Geologist | Environmental Engineers and Scientists
Melanie is a project manager and hydrogeologist with 35 years of extensive experience in project management, solid waste permitting, hydrogeological and remedial investigations, groundwater monitoring, data reduction, water supply, and analysis and report preparation. She has been a key player in providing long-term assistance at several solid waste facilities. Although most of her experience has been in solid waste permitting and compliance, Melanie has provided services for conditional use permits (CUP), environmental assessment worksheets (EAW), environmental impact statements (EIS), wetland assessments, industrial site investigations, remedial investigations, and remedial action plans (RAP).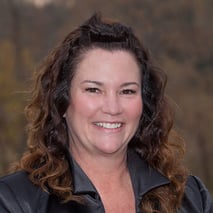 Amber Prescott
Regional Practice Leader | Sales
Amber joined SEH in 2020 and serves as the regional practice center leader (RPCL) for sales in the West Region. She prioritizes fostering trust, credibility, and confidence with SEH clients as the company expands in current areas and enters new ones. She has 20 years of strategic sales and business development experience, with a focus on building strong sales teams and always putting clients' needs first. Before her RPCL role, Amber was the director of business development for SEH subsidiary SEH Design|Build and helped expand the team's services and expertise – focusing on municipal, industrial, commercial, and specialty sales.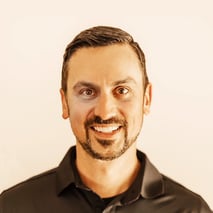 Tim Reichgelt, PE*
Engineer | Highway Design
Joining SEH in 2013, Tim is a professional engineer with 17 years of experience in civil and transportation engineering. He brings experience working as a project leader in the Wisconsin Department of Transportation (WisDOT) Southwest Region. He is highly familiar with WisDOT's standard procedures and specifications for highway and structure design and construction. Tim works on many highway and structural improvement projects, including pavement rehabilitation and resurfacing, highway relocation, and bridge replacement. He is skilled in many engineering tasks such as design, cost estimating, and plan and special provision preparation. Tim also brings significant experience as a resident project representative (RPR) for highway and bridge construction projects.
*Registered Professional Engineer in WI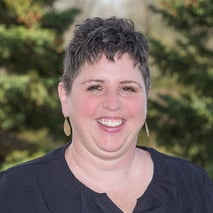 Jennifer Schmitz
BIM Specialist | Information Technology
Jennifer has provided SEH with 22 years of exemplary service in Building a Better World for All of Us®. She has delivered hundreds of successful projects as a lead designer performing design, staff coordination, and scheduling to ensure exceptional client satisfaction. With a passion for innovation, she has influenced design technology initiatives throughout her career. Jennifer has advanced the use of multiple design platforms, identified software roadmaps, created standards awareness, and coordinated training on various data collection, design, and visualization platforms. She is an active employee-owner that provides tremendous value to SEH through project experience, technical expertise, and leadership.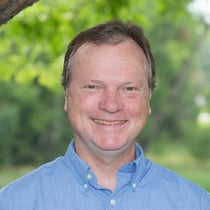 Tom Sontag, PE*
Senior Engineer | Mechanical/Electrical Engineering
Tom is a project engineer with 32 years of experience in water and wastewater utilities process control systems, including control system assessments, control strategy development, application programming, project management, and training. He was the lead engineer responsible for upgrading the supervisory control and data acquisition (SCADA) system for Minnesota's second-largest wastewater treatment plant (WWTP) and has provided long-term support for PLC programming, operator interfaces, and SCADA for multiple plants in Minnesota, Wisconsin, Florida, and Michigan.
*Registered Professional Engineer in MN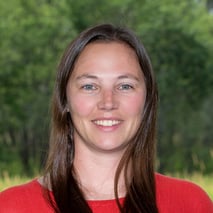 Adinda Van Espen, PE*, P.Eng.**
Senior Engineer | Airport Planning and Design
Adinda has more than nine years of design and construction experience, including more than five years as a licensed professional engineer. She has over four years of experience as an airport infrastructure and five years of experience in the renewable energy industry. She draws on a solid technical background to lead design efforts and delivers clear and concise communication while providing customer service for airports and communities across the Midwest. Adinda has worked on multiple airport improvement projects, including runway and taxiway rehabilitation, taxilane extensions, access road improvements, airfield lighting improvements, and airport buildings. She has been part of all aspects of the design process, including cost estimating, creating plans and specifications, and managing projects. She also has a wide variety of experience in construction supervision.
*Registered Professional Engineer in AL, CA, FL, ID, MN, NY, OH, OR, TX, WI, WY
**Professional Engineer Ontario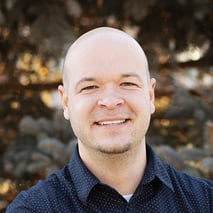 Jake Vasa, PE*
Senior Engineer | Civil Engineering
With 15 years of experience, Jake is a project manager specializing in design and construction of land development projects. His expertise spans various projects, including urban roadways, streetscape, recreational sites, residential, commercial, and industrial developments. He takes a hands-on approach to engineering and uses visuals and real-world applications to develop creative designs and solutions. As an office leader in Omaha, Nebraska, Jake has successfully grown in sales and staff over the last three years, developing strong relationships in new markets and bringing on new talent to SEH.
*Registered Professional Engineer in KS, NE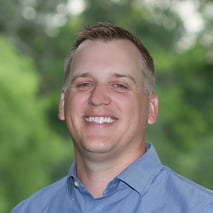 Tim Wegwerth, PE*
Senior Engineer | Airport Planning and Design
Tim is a senior professional engineer with 13 years of experience in airport and municipal engineering projects. His responsibilities include project management, grant preparation and submittal, preparation of engineering design reports, cost estimations, technical design, construction administration, and engineering staff leadership. Tim has worked on project types ranging from simple to complex airfield pavement reconstruction, reclamation, and site grading to airfield electrical, water main, sanitary sewer, storm sewer, and roadway construction.
*Registered Professional Engineer in MN, WI
---
As a 100% employee-owned company, SEH takes pride in reinvesting its success into its people, cultivating a culture of accountability, and delivering top-quality work. The SEH Associate program exemplifies this commitment, recognizing and rewarding individuals who consistently demonstrate excellence in business leadership, technical expertise, project management, client service, and business development.
Check out our Career opportunities today!