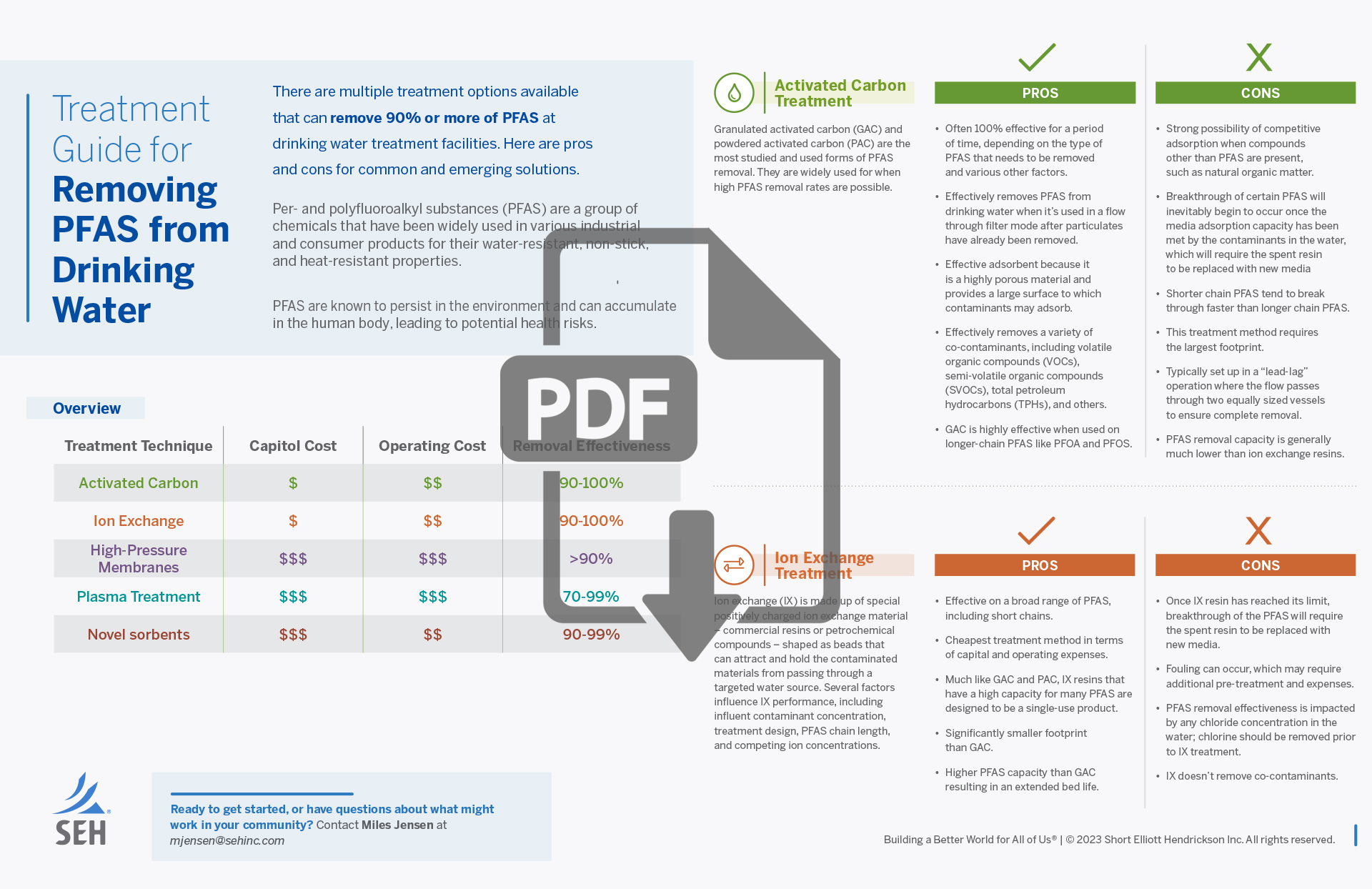 This guide explores costs, effectiveness and pros/cons of the most common methods for removing PFAS at your drinking water treatment facilities. The guide can serve as a helpful resource as you seek the best solution for your community.
Related: PFAS 101 – 5 Ways to Prepare Your Community for Emerging Contaminants
Simply fill out the form for your complimentary copy.