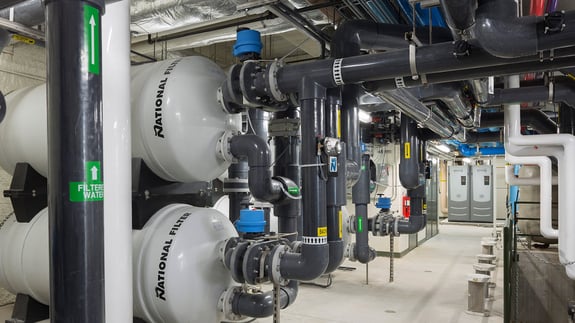 Industrial/Manufacturing
Meet your production goals with a single-source resource.
Greater efficiency? Increased capacity? Lower costs? From funding through design and construction, we will ensure you meet your project goals.
At SEH, we work with diverse industries to solve water, wastewater, environmental, as well as building and site challenges. We tackle small, single-discipline projects and large turnkey projects by offering a range of technical disciplines and alternative delivery methods. Ultimately, no two manufacturing facilities are the same. We customize our approach and our teams to deliver the value you need, when you need it.
We work with state and local regulators, contractors and other key stakeholders on a daily basis. This expertise is invaluable in helping partners like you navigate the many requirements of constructing a new facility or expanding an existing one.
Related Services
Architecture and building design
Drinking water engineering
Wastewater engineering
Environmental permitting and compliance
Air quality services
Project funding
Site selection and design
Infrastructure development
Visualization