Let's take a closer look at the simple, yet complex circular mobility solutions called roundabouts.
Roundabouts have proven to reduce crashes by 44% and injuries by close to 80%, all while improving traffic flow and capacity. With an estimated 8,000 roundabouts in the U.S. and more being designed and implemented by the day, it's a great time to explore how roundabouts work, the ways in which they benefit drivers and pedestrians alike, and the various designs available to your community.
Roundabouts: How They Work
A roundabout is a circular intersection designed to keep traffic flowing smoothly in one direction around a central point. Roundabout design is an iterative process that requires a good balance of the geometric design parameters including the inscribed diameter, entry radius and the exit radius. These parameters geometrically control speeds and allow for a smooth traffic flow. Traffic volumes, pedestrian volumes, design vehicle, surrounding property and approach speeds all influence the design.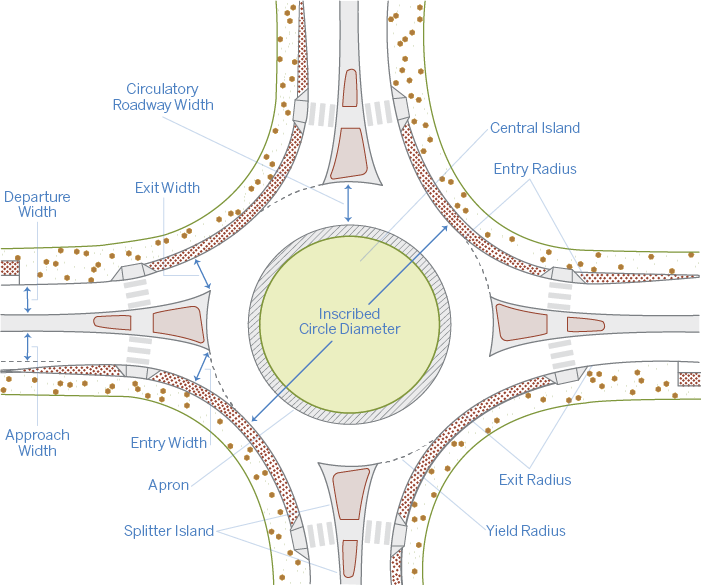 Now that we better understand the different parts of a roundabout, here is a look at some of the more common applications.
---
Related: Roundabouts 101: Basic Design Principles for Improved Intersection Safety