It's no secret that knowledge is key to a better project. As you move further into 2019 – planning and acting on new initiatives – we've gathered key architecture and engineering (A/E) trends, with the hope they will provide you with actionable knowledge. In addition to trends, how these changes and innovations will impact your current and future projects.
What is "climate resiliency" and what does it mean for you? What changes are 3D animation and modeling bringing to today's projects? Are public-private partnerships disrupting the industry? We address these and more below!

Greater focus on projects promoting climate resilience
There is consensus among those within architecture and engineering that we must protect the places we live, work and play from storms and other natural acts. But also design, plan and build them in a way that goes beyond protection and, instead, creates resiliency. Enter the growth of climate resilience.
Climate resilience can be generally defined as 1) the capacity to absorb stresses and maintain function in the face of external pressures imposed by climate change, as well as 2) adapt, reorganize and evolve into more desirable configurations that improve the sustainability of the system.
Nine Mile Creek Region Trail [Case Study]
Featuring video, drone footage, interactive maps and technical design solutions, this interactive study reveals 11 key lessons learned and actionable tips put to use on your next project – strategies relevant to all project types.
As an example, SEH recently completed the Nine Mile Creek Regional Trail. In one section, the soil was weak due to its proximity to a creek. If traditional pavement had been placed on top of the soils, the trail would settle into the ground over time – cracking the trail and creating significant maintenance costs. SEH uncovered this information from a lifecycle analysis with climate resiliency in mind. In response, the team designed the trail to use lightweight aggregate (extremely fine pebbles). This aggregate balanced the trail weight and removed the threat of cracking or settling, regardless of the creek's future behavior.
How will this affect my projects?
As you seek new ways to complete various types of projects, evaluate whether your project partner is considering climate resilient methods. Have you received a vulnerability assessment or lifecycle analysis for your treatment facility, bridge, building or trail? Have you gleaned insight into how long-term performance and maintenance might be impacted by the climate?

Client experience driving A/E decisions
In 2019, A/E organizations will invest even more in the client experience. Why? According to Engineering News Record (ENR), 80 percent of an A/E company's business is driven by the client experience. Rightly so, municipalities are becoming more selective when hiring A/E consultants; choosing firms that offer the best experience (in addition to the best value).
How will this affect my projects?
With the right firm, this trend will impact your community in many ways. Timely and transparent communications, trust, efficiency, more attention paid to your budget and a project team that truly listens to the stakeholders. Value will always be the primary driver of buyers' decisions, but if you want to focus on the client experience as well, ask yourself the following when evaluating partnering firm(s):
Do we feel listened to by the project manager and team as a whole?
Does the project team understand our true needs and drivers of the project?
Do we trust them with our finances, land and future?
How has our partner engaged stakeholders; have they dismissed or invested in our people?
What are our partner's ultimate motives?

Driverless technology changing roadway design
Research suggests that, by 2030, at least 5 percent of the world's traffic will be made up of self-driving vehicles. But what about 2019? According to many headlines, 2019 is expected to be "the year of the self-driving car."
In fact, Alphabet's (the parent company of Google) Waymo, General Motors, Volkswagen, Uber and Intel's autonomous vehicle tech subsidiary, Mobileye, have developed and presented their plans to bring significant strides to the industry this year. The self-driving vehicle business is forecasted to grow into a $285 billion annual market over the next 10 years, and those spearheading this industry realize achieving such growth starts now.
How will this affect my projects?
It's important to consider how much the growth of self-driving vehicles will impact roadway, intersection and pedestrian crossing design (we explore the impacts in-depth in this article). One impact from this transition will be on surrounding land use and parcels. For example, with fleets of driverless cars operating like a modern transit system, able to pick up and drop off passengers 24 hours a day, parking lots may shrink in size or become obsolete. The land would then become available for any number of uses.
Pedestrians and bicyclists will also play a larger role in corridor design; roadways that have become more pedestrian-oriented (as we see in Europe) tend to prompt more mixed-use, walkable development. Further, driverless cars are going to impact how businesses like grocery stores receive and deliver their products. Some businesses are already testing driverless delivery services.

Drones, webcams and virtual reality: accelerating projects, reducing costs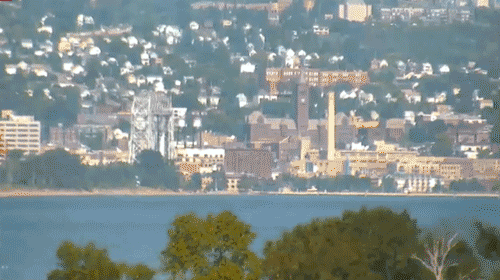 Technology is moving the A/E industry forward in rapid fashion. With better video capabilities than airplanes, drones provide an unlimited means of capturing video, photography and other data at a project site. Real-time, 360-degree, high-def webcams allow project managers to monitor progress without traveling to a site. Virtual tours allow viewers another means to "walk" around project sites, traverse and view the smallest of details without visiting in person.
How will this affect my projects?
These technologies are reducing unnecessary expenses and creating newfound transparency and timeliness. Such technologies are demanding A/E partners use these tools to improve how they serve their clients and help them visualize their projects.
Related Content: How Drones, Webcams and Construction GIS Can Help Accelerate Your Project

3D animation and modeling becomes a trusted asset
Further expanding on the disruption and advancement caused by technology, 3D animation has created a new milestone in the evolution of architecture. Architectural 3D animation is providing the full picture of how planned infrastructure will look as well as its impact – without having to read hundreds of words on a proposal or view and imagine based on hand-drawn (and re-drawn) renderings.

Beyond that, the use of 3D modeling for facility design allows owners to envision their project, its results and impact in real-time. Changes can be made on the fly, allowing design teams and owners to make better and faster decisions. And when it's time for renovations, owners can use 3D animations to envision how changes are going to fit.
How will this affect my projects?
SEH Project Manager, Toby Muse, offers insight into this growing trend: "When trying to decide on a project solution or gain buy-in for a particular project within your community, rely on 3D renderings. Help decision makers envision the final product rather than expecting them to use their imagination at field tours before construction or with words in meetings. Seek these tools when trying to make a decision on a project partner!"

The new generation of master and comprehensive planning
The traditional comprehensive or master planning mindset has been to plan for 20 years. The reality is, many plans become outdated after five years. Especially in light of fast-evolving federal, state and local regulations, significant advances in technology and unplanned costs from past projects (e.g., unexpected maintenance expenses).
In addition, today good planning factors in budget, finances and practical steps – on the front end. This saves communities on the back end and makes sure the right projects are getting completed at the right time. In short, comprehensive and master planning have become a dynamic asset management model.
How will this affect my projects?
Today's comprehensive plans, master plans and facility plans, for example, need to have a financial plan in place. They also need to carefully weigh the impact one project will have on the surrounding area, future projects, growth plans, impending law changes and so on. This is one reason among many plans should be evaluated every five years.
Where can you begin? Make certain your plans shift from theoretical to practical, include the above components, and that you're not waiting until "shovel in the ground day" to consider them.

Infrastructure designs inclusive of all genders
Peering into a specific industry for this trend (though relevant to many industries), firefighting has always been a male dominated field. In fact, nearly 95 percent of the U.S. firefighting labor force today is made up of men. Although the number of women in the industry has grown from 1,500 (0.8 percent) paid positions in 1985 to more than 14,000 today (5 percent not counting the 35,000-40,000 female volunteer firefighters), the gender imbalance is eye opening.
How will this affect my projects?
Communities across the country are striving to make this industry more gender inclusive and inviting to everyone. One important and intentional effort that we're seeing is the rise of "gender neutral" fire station designs. Traditionally, fire stations have featured a large dormitory – one furnished room with individual beds, bunk beds, wall beds or Murphy beds. Today, they're being designed with private sleeping quarters and bathrooms while still featuring collaborative public spaces.
As more cities, counties and towns seek greater diversity, one way to embolden inclusion is making fire stations inviting to all demographics.


The rise of public-private partnerships (P3), or not?
As a result of need – the American Society of Civil Engineers believes the U.S. needs to spend $4.5 trillion on at-risk infrastructure by 2025 – and return on investment, more private companies are partnering with public entities; seeking to take on the role of updating infrastructure rather than waiting on support from the government. In fact, the funds gathered by private entities for such purposes have risen from $7 billion in 2000 to $450 billion as of 2018.
And yet, while 36 U.S. states have legislation that allows P3 projects, there have not been as many large P3 deals as most expected by now. Why? According to ENR, "There are many barriers, but risk, both technical and commercial, is the main one." Private entities are careful to ensure their investments are providing them with return beyond bringing benefits to a community. Regulations also add a layer of challenge.
However, we are seeing significant growth in P3s on a smaller scale. Businesses in need of renovations or parcels of land in need of infrastructure, for example, are turning to private investment partners if the terms on both sides provide benefit.
How will this affect my projects?
P3s may offer new infrastructure or better services without raising taxes or other kinds of user charges. As the back and forth at the federal level rages on – regarding the growth of P3s – it's worth keeping an eye on the various P3s coming together within your community. And perhaps exploring the opportunities they present, if beneficial to your business, land and neighbors.

Investments in talent are rising
According to the U.S. Bureau of Labor Statistics (BLS), the average tenure of A/E workers has changed little since 1996 – hovering between 4-5 years if averaging all generations (ages 55-64, 10.1 years; ages 25-34, 2.8 years). Though these numbers might not indicate it, the "war for talent" is intensifying competition among A/E firms.
This is because A/E service providers have come to understand their success hinges on the experience, diversity and capabilities of their workforces. They recognize the need to bring in and nurture the best people. And more than ever before, so do their clients – you. In response, many A/E firms are investing more in learning and development, engagement, retirement options and other growth initiatives.
How will this affect my projects?
As you evaluate submitted proposals or make decisions during the interview process, pay close attention to the credentials of the proposed team. Don't hesitate to dig into their capabilities, specialty areas, years of experience and tenure. Especially if you feel important insight is being withheld. The better understanding you have of the proposed team, the more informed your decision making.

Steady rise in cost of construction materials
The cost of construction materials rose by 5.3 percent over the course of 2018, according new Associated Builders and Contractors' (ABC) analysis of U.S. BLS data. ABC also predicts moderate increases through the early stages of 2019:
"With the global economy expected to continue to weaken and the dollar expected to remain strong, contractors should expect only moderate increases in materials prices during the early months of 2019. Though further declines in input prices are certainly possible."
How will this affect my projects?
As the costs of steel, iron, lumber, concrete, wire and cable, among other products, vary month over month and year over year – seek clarity from your A/E consultants. Every project is specific and different, and should be treated as such.
About the author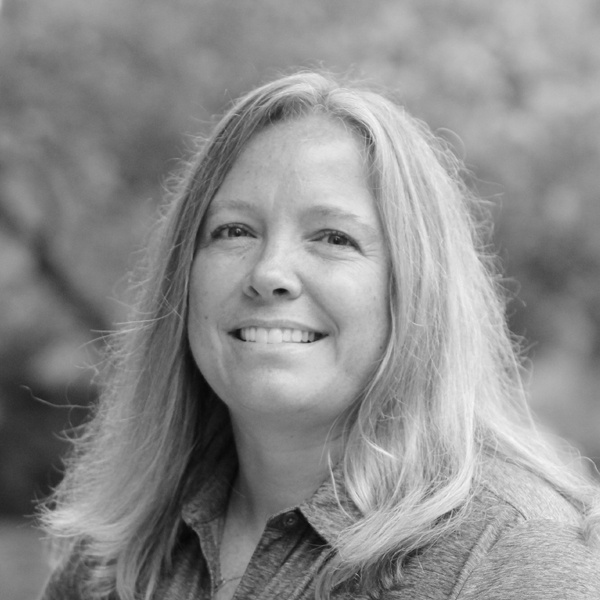 Benita Crow, PE*, is an SEH vice president and leads the company's operations in Iowa, Minnesota, Nebraska, North Dakota and South Dakota. Over the course of her nearly 25 years in the industry, Benita has served in the roles of project manager, engineer and regional practice center lead for SEH's Airports Planning and Design Group.
Contact Benita