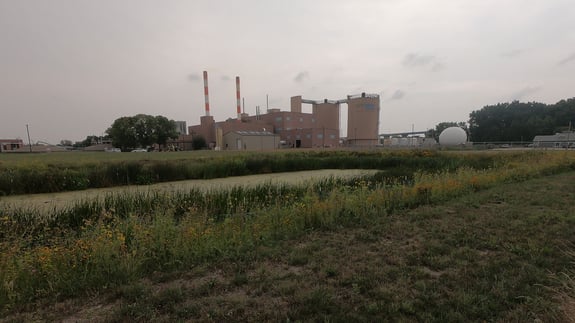 Air Quality Services
Improving air quality. Meeting Regulations.
SEH delivers comprehensive air quality engineering services to help you operate more cost effectively and efficiently, while preserving and maintaining air quality standards.
Air permitting
SEH is an industry leader in air quality engineering. Our team of air quality specialists has extensive experience working with facility owners and operators to design emission control systems and conduct facility performance evaluations.
In addition, we can help you obtain air quality permits including PSD permits with BACT analysis, nonattainment NSR with LAER analysis, and Title V operation permits. Our air quality experts can structure your permit applications to help regulators issue permits quickly so construction or expansion schedules are met.
Regulatory compliance
To help you comply with increasingly complex air quality requirements, SEH brings an in-depth knowledge of the industry rules and underlying regulatory principles. We use this knowledge to conduct evaluations and develop compliance plans for state and federal air quality requirements – including MACT standards, NSPS, RACT emission limits and mercury emission reductions. We also help develop facility startup, shutdown and malfunction prevention plans. In addition, our regulatory knowledge can help streamline record keeping and monitoring requirements, and assist in securing carbon and/or renewable energy credits.
Regulations developed under the Clean Air Act are requiring more from public and private entities in terms of permitting and demonstrating air quality compliance.
Air dispersion modeling and emissions testing
SEH air quality projects often include air dispersion modeling evaluations to demonstrate emissions compliance with state and federal ambient air quality standards.
We use air dispersion modeling to analyze odorous emissions, evaluate the impacts of air toxic emissions, and conduct human health risk assessments, such as Minnesota's AERA and Wisconsin NR 445 evaluations.
SEH is experienced in leading complex air emission tests. Our testing protocols have included criteria pollutants, such as PM10, PM2.5, CO, NOx and SO2; RCRA metals; and low level pollutants such as dioxins, furans and PCBs.
MARKETS & CLIENTS
Wastewater treatment
Fluid bed and multiple hearth incineration
Biogas engines, turbines and boilers
Biosolids dryers
Power generation
Manufacturing
Solvent- and water-based painting
Metalizing
Finishing lines
Plating lines
Petroleum and chemical
Bulk terminals
Pipelines
Compressor stations
Chemical plants
Mining/mineral processing
Industrial sand
Taconite
Aggregate
Forest products
Paper mills
Wood component manufacturing
Agriculture products
Landfills
Fugitive landfill gas
Turbines
Engines